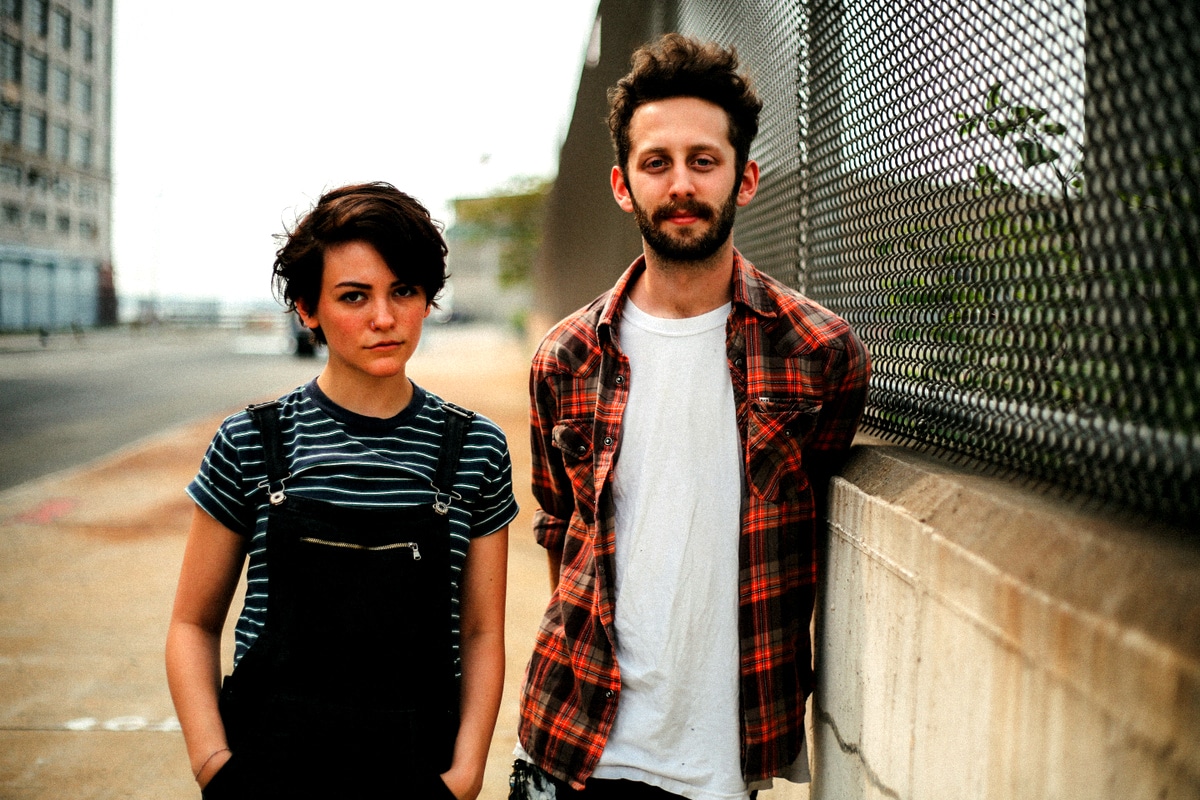 New York's DIET CIG, the duo of Alex Luciano (guitar and vocals) and Noah Bowman (drums), who on Friday released their highly-anticipated debut album "Swear I'm Good At This (Frenchkiss)" announce this morning a series of UK and European dates for later this year !
.
EURO Dates :
23th September – Le Grand Mix, France, Tourcoing
25th September – Supersonic, France, Paris
26th September – Trix VZW, Belgium, 2140 Antwerp (Borgerhout)
28th September – Le Romandie Rock Club, Switzerland, Lausanne
30th September – Loop, Italy, Osimo
2nd October – B72, Austria, Vienna
4th October – Orange House, Germany, Munich
5th October – Berghain Kantine, Germany, Berlin
6th October – Stengade, Denmark, Copenhagen
7th October – Molotow, Germany, Hamburg-St. Pauli
9th October – Blue Shell, Germany, Köln
10th October – Gleis 22, Germany, Münster
.
UK Dates :
13th October – Rough Trade, Nottingham
14th October – Lancaster Library, Lancaster
16th October – Soup Kitchen, Manchester
17th October – Sneaky Pete's, Edinburgh
18th October – Broadcast, Glasgow
19th October – Headrow House, Leeds
23rd October – Portland Arms, Cambridge
25th October – Moth Club, London
26th October – The Hope & Ruin, Brighton
.
Paris-Move will be on the road with DIET CIG on UK Dates !
.
The band have also revealed a video for "Maid Of The Mist"
Directed by Mazzy Bell, the video debuted via Nylon and you can watch it here : "Maid Of The Mist"
.
"Raucous pop-punk… clever, funny, confrontational and touching." (Mojo – 4/5 )
.
"The best pop-punk uses sweetness as a decoy for angst, and Alex Luciano, the frontwoman of Diet Cig, has a piercingly saccharine voice that veers toward extreme sadness as she deploys it." (NY Times)
.
"They're the kind of band we need right now and Swear I'm Good At This is their rallying cry." (The Line Of Best Fit – 8.5/10 – Album Of The Week !)
.