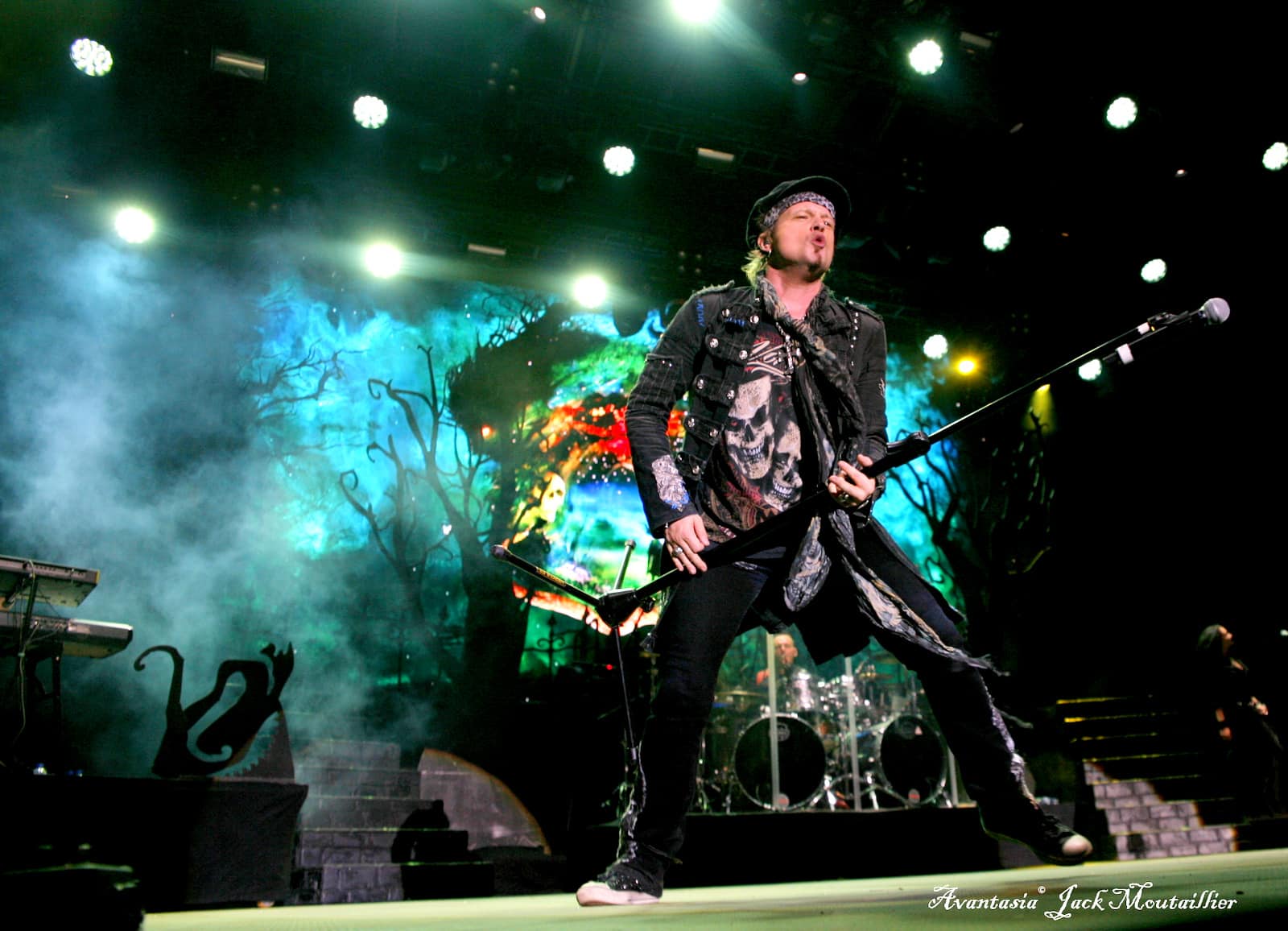 ALCATRAZ 2019 – DAY 3 – AVANTASIA
Reportage: Jacky Moutaillier pour PARIS-MOVE
Photos: © Jacky Moutaillier
ALCATRAZ 2019 les 9, 10 et 11 août 2019 à Courtrais, Belgique
Info du rédacteur en chef :
Les photos de AVANTASIA mises en ligne sur cette page sont en très basse résolution pour éviter toute utilisation de celles-ci sans l'accord du photographe.
Pour obtenir des photos en haute résolution, contactez directement Jacky Moutaillier par sa page Facebook ou bien par email à info@paris-move.com
Après POWERWOLF et son power metal made in Germany suivi du metal progressif des suédois de MESHUGGAH, puis les grecs de ROTTING CHRIST, nous allons baisser le rideau sur ce super ALCATRAZ Fest 2019 avec AVANTASIA, groupe de metal mélodique formé par Tobias Sammet, leader et auteur-compositeur du groupe de power metal allemand Edguy.
AVANTASIA a été qualifié d'opéra rock, car il présente les contributions de divers chanteurs et musiciens et sa discographie se compose d'albums conceptuels. D'ailleurs le nom de cette formation est une combinaison des mots "avalon" et "fantasia" et il décrit "un monde au-delà de l'imagination humaine".
Le projet AVANTASIA peut être divisé en quatre périodes d'activité: La première, de 1999 à 2002, a vu la sortie d'un single éponyme et des albums complets, The Metal Opera et The Metal Opera Part II. La seconde période, de 2006 à 2011, s'est traduite par la sortie des EP Lost in Space Part I & II et The Wicked Trilogy, et des albums The Scarecrow, The Wicked Symphony et Angel of Babylon. La troisième période, de 2013 à 2016, comprend les albums The Mystery of Time et Ghostlights tandis que la quatrième période a commencé cette année avec la sortie de l'album Moonglow en février, album que AVANTASIA va nous balancer, ici, sur la scène du ALCATRAZ Fest.
Un concert d'enfer dont je vous propose ici la set list complète:
-Ghost in the Moon
-Book of Shallows (avec Herbie Langhans et Adrienne Cowan)
-The Scarecrow (avec Jørn Lande)
-Lucifer (avec Jørn Lande)
-Reach Out for the Light (avec Oliver Hartmann et Ina Morgan)
-Alchemy (avec Geoff Tate)
-Invincible (avec Geoff Tate)
-The Story Ain't Over (avec Bob Catley)
-Dying for an Angel (avec Eric Martin)
-Twisted Mind (avec Eric Martin et Geoff Tate)
-Let the Storm Descend Upon You (avec Jørn Lande et Oliver Hartmann)
-Mystery of a Blood Red Rose (avec Bob Catley)
-Lost in Space
Les deux titres en rappel:
-Farewell (with Adrienne Cowan)
-Sign of the Cross/ The Seven Angels
Reportages: Jacky Moutaillier pour PARIS-MOVE
Photos: © Jacky Moutaillier
Page Facebook du ALCATRAZ Fest ICI