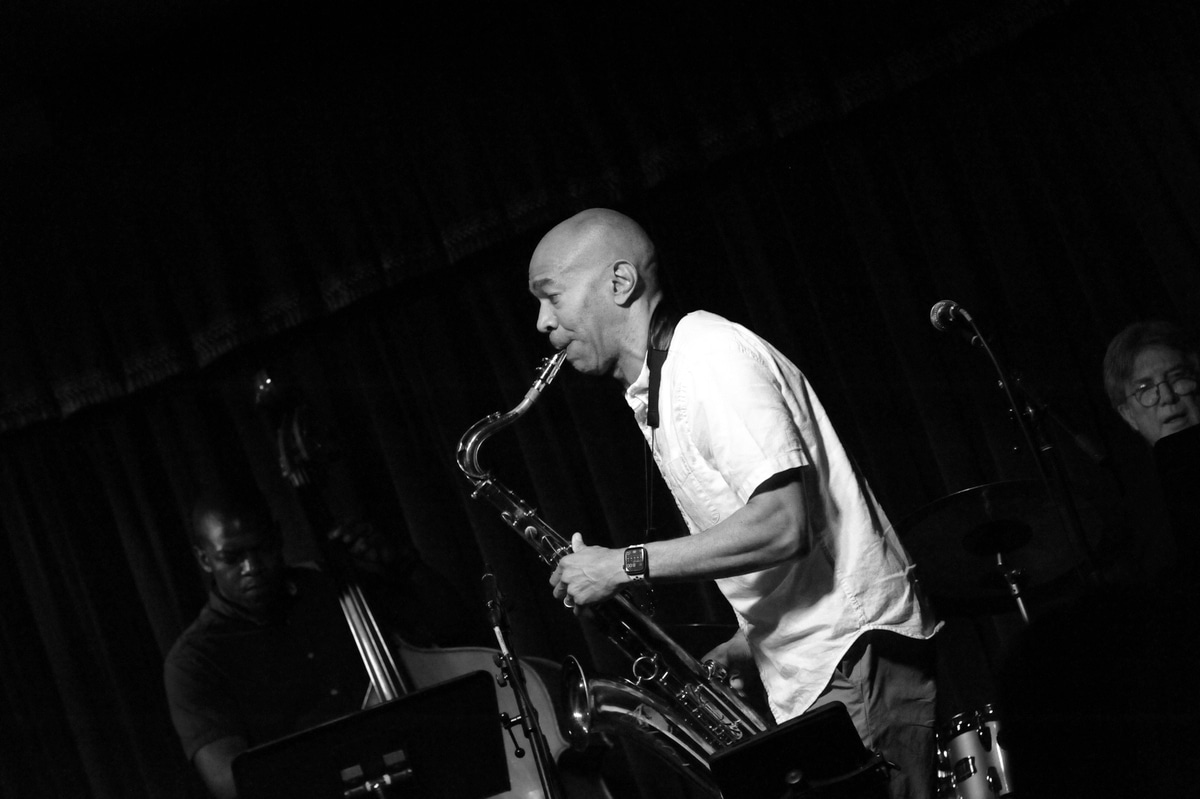 Michael Malone's interview
Conducted by Thierry De Clemensat
Correspondent in USA – Bayou Blue News – Bayou Blue Radio – Paris-Move
Thierry – Paris-Move (PM): Hi Michael and thank you for taking the time to answer our questions. Can you tell us what inspired you to become a saxophonist and jazz musician?
Michael Malone: I knew since the age of four that I wanted to perform and be on stage in some manner. My father was a jazz fan (not a musician himself) and he had a great record collection that I would sit and listen to for hours on end starting at the age of five. The first album I can recall hearing was John Coltrane's Ole. Next was Kind of Blue and it was the music that spoke to me even at that young age. At age 10 my first instrument was the trombone. It never really moved me, so I switched to saxophone. I won a talent show at age 12 playing the saxophone and that was the catalyst that pushed me to keep performing. My first professional gig was at age 15. I spent my summers from grade 9-12 practicing close to 8 hours a day. I was always searching, wanting to keep getting better, it was almost an obsession. I always found jazz music to be a challenge and I still do to this day. To me jazz music is life. It's the air I breathe, it still motivates me and challenges me daily and without it I don't know where I'd be in life now…
PM: I would like you to introduce us to the musicians in your current lineup and explain what led to these choices?
Michael Malone: I'll start with Tom Brecthlein on drums. I first heard Tom in high school on NPR (National Public Radio) playing with Wayne Shorter. I was blown away. My young ears had a hard time comprehending everything I was hearing. It was so powerful, so moving and so musical all at the same time. Fast forward 30 plus years and Tom moved to Austin and we found each other. Tom embodies everything I could ask for in a drummer. He brings the heat to each and every performance.
Dayne Reliford on piano: Dayne, the youngest member of the group plays well beyond his years. He started with me just after graduating from college and has been with me for about 3 years. To witness his amazing growth as a musician in such a short period has been nothing less than remarkable. He has a very bright future ahead.
Jeremy George, Double bass: Jeremy is the newest member of the group. He just moved to Austin recently and is a professor of jazz studies at Huston Tillotson University. Jeremy has a huge tone on the double bass. He's a consummate pro that no matter what I throw at him always provides that steady pulse, the "glue", that keeps everything locked in.
PM: Composition and improvisation seem to be important in your creations. We can hear a mix of history and modernism that makes you immediately identifiable. Can you tell us what you hope to bring to the audience through your creations?
Michael Malone: I hope to bring a part of myself to the audience. I had the opportunity to work with the great organist Jimmy Smith for several years and he gave me a great piece of advice when I first started playing with him. He said most musicians at a certain level can play great, technique, tone etc., but there are only a few that can take all that they've learned through practice and life experience and move an audience. He pointed to his ribs and then to his heart and asked "which one do you want to play from?" Through my creations I hope to reach the audience's heart. To make them feel the emotion that I feel.
PM: Beyond that, we can see a great rapport between the musicians in your group. You give them ample room for expression in the compositions, which allows us to appreciate all of their talents. Do your musicians take part in the compositions, and if so, in what way?
Michael Malone: Absolutely! I encourage my musicians to always incorporate their thoughts and ideas. I may have what I think is a good idea, but they have a better or slightly different one that elevates the music. It's all about taking the music to its highest level for me no matter how we get there. Jazz music for me is a complex conversation happening between multiple people in real time and that conversation is never the same twice.
PM: In 2007, you released the album "The Grease," which is still available. I don't have any details about this album, but according to the cover, the lineup was different. Can you tell us about this album?
Michael Malone: The Grease was an experiment for me. I wrote exclusively for acoustic instruments prior to that album. I wanted to explore the sonic qualities of electric instruments, computers and even the EWI (Electronic Wind Instrument) The process in creating this album was an adventure to say the least, but I was so happy with the finished product.
PM: Is an album planned with your current musicians, and if so, when?
Michael Malone: Definitely! I'm in the process of finishing the last couple compositions now. We'll be debuting several pieces in the coming months in live performances and plan on recording later this year.
PM: Thank you again, Michael.
::::::::::::::::::::::
::::::::::::::::
Read HERE the Michael Malone's live report at the Cactus Café, Austin, Texas, April 1st 2023
To find out all of Michael Malone's concert dates, click here