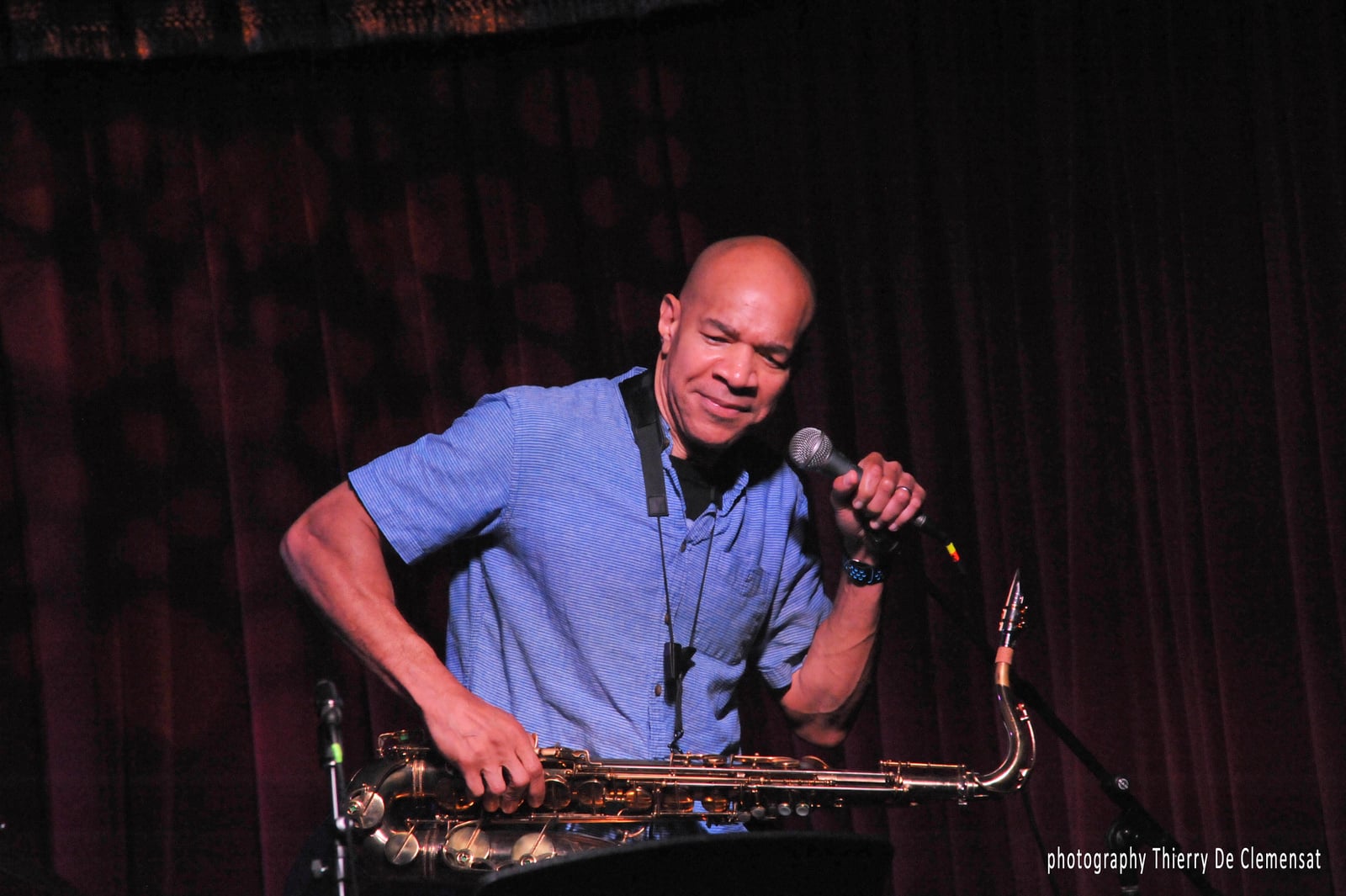 Michael Malone, Brannen Temple & Red Young at Cactus Cafe, Austin, Texas
June 14th 2023
Thierry Docmac, Correspondent in USA, Bayou Blue News, Bayou Blue Radio, Paris-Move
What I particularly love about the jazz concerts organized by Michael Malone at the Cactus Cafe is not only the joyful atmosphere and the sincerity and quality of his playing but also his ability to bring along highly skilled musicians like he did last night with Brannen Temple on drums and Red Young on the Hammond organ.
As for Red Young, I had already crossed paths with him at a concert in Europe, but neither he nor I could recall the exact location. It's worth mentioning that Red Young and I have both been involved in so many concerts that after a few years, confusion can easily set in.
Vitality, energy, and charm were all present as they performed jazz standards that delighted an attentive, participative, and enthusiastic audience. It's true that it would have been difficult not to be carried away by these exceptional musicians. This kind of concert will remain in our memories for a long time.
If you want to learn more about Red Young, his website is still under construction, but there is at least one page that is already very interesting to read, available HERE. From the early 1970s onward, he toured with artists such as Tompall Glaser, Willie Nelson, and a few others. Later on, it would be Sonny and Cher, Dolly Parton, Eric Burdon, Linda Ronstadt, just to name a few. This musician is truly a monumental figure, carrying with him a remarkable history of travels and friendships. Seeing him so happy to perform in this small venue, and hearing him joyfully sing and talk about his instrument, to which he has a genuine passion, was truly fantastic.
The drummer Brannen Temple was a discovery for me, with his clear and precise sound seamlessly integrating into the music. At times, he even ventured into the realm of percussion, then transitioning to a striking style reminiscent of the drummer from Earth, Wind & Fire. It's fascinating, considering he has accompanied artists such as Bob Schneider, Eric Burdon, Robben Ford, Liz Wright, and more, bringing his immense talent to this magical trio. Honestly, there's no better way to appreciate these talented musicians than at a concert like this.
I won't repeat all the praise I have for saxophonist Michael Malone, whom I recently spoke highly of (interview on Paris-Move HERE). But sincerely, if you live in Austin or happen to be passing through, do attend his concerts. They are unique moments that allow you to discover not only the excellence of saxophonist Michael Malone but also the other artists who share the stage with him.
Also, a special thanks to the Cactus Cafe for their hospitality.
Thierry De Clemensat
Correspondent in USA
Bayou Blue News – Bayou Blue Radio – Paris-Move
PARIS-MOVE, June 15th 2023