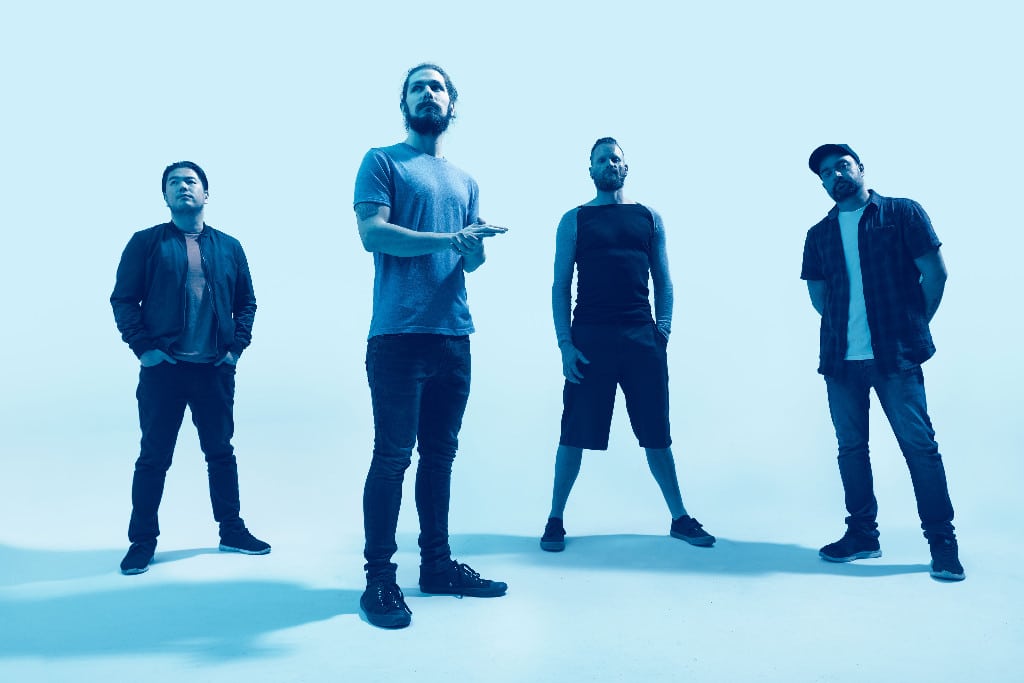 Great News! CIRCLES announce European shows joining CALIGULA'S HORSE.
CIRCLES have announced to Paris-Move a European tour with CALIGULA'S HORSE and I BUILT THE SKY in October and November 2018. The tour will start on the Progpower Festival in the Netherlands on October 7 and sees the band performing throughout the European mainland and has its final dates in November in the UK. A full list of confirmed shows can be found below.
The band comments: "We are stoked to be coming back to Europe for a third time, especially with our bro's CALIGULA'S HORSE and I BUILT THE SKY. There seems to be something special about having this all Aussie lineup. We've got lots of new material to share and can't wait to be there."
The Australian progressive extremists will release their highly anticipated next album through Season of Mist this year!
Tour dates: CIRCLES + CALIGULA'S HORSE + I BUILT THE SKY
07 Oct 18 Baarlo (NL) ProgPower Festival (*)
08 Oct 18 Paris (FR) Backstage
09 Oct 18 Nantes (FR) Ferrailleur
11 Oct 18 Mungia (ES) Mungirock Aretoa
14 Oct 18 Madrid (ES) Nazca
15 Oct 18 Lisbon (PT) RCA Club
17 Oct 18 Aarau (CH) KiFF Foyer
18 Oct 18 Milan (IT) Legend Club
20 Oct 18 Kosice (SK) Collosseum
21 Oct 18 Budapest (HU) Dürer Kert
22 Oct 18 Zagreb (HR) KSET
23 Oct 18 Prague (CZ) Strahov 007
24 Oct 18 Berlin (DE) Musik & Frieden
25 Oct 18 Hamburg (DE) Headcrash
27 Oct 18 Gothenburg (SE) Fangelset
28 Oct 18 Oslo (NO) John Dee
29 Oct 18 Copenhagen (DK) BETA
30 Oct 18 Dusseldorf (DE) The Tube
01 Nov 18 London (UK) Boston Music Room
02 Nov 18 Glasgow (UK) Audio
04 Nov 18 Birmingham (UK) Mama Roux
05 Nov 18 Manchester (UK) Star And Garter
06 Nov 18 Bristol (UK) The Lanes
(*) I BUILT THE SKY not appearing on that date
CIRCLES are pushing forward the evolution of heavy music. Their intricacy, the emotional heart-string pull of their lyrics, precision, and the sheer force of their output, places them in a class all of their own.
With guitarist Ben Rechter assuming the role of melodic vocalist and fellow band members Tetsuya Furuhashi on guitar, bassist and master of screamed vocals Andrew Patton as well as drummer David Hunter providing a maelstrom of musical brutality, CIRCLES are a force to be reckoned with.
Throughout their two releases, 'The Compass EP' (2011) and 'Infinitas' (2013), CIRCLES constantly broke new ground and introduced fresh elements to heavy music and djent as a genre. They have gained unanimously positive reaction from fans and critics across the globe via these records as well as their remarkable live performances, which have seen them take the stage at some of the most prestigious festivals and on tours alongside some of the world's finest.
CIRCLES' previous European tours have included Euroblast Festival, as well as supporting slots for THE DILLINGER ESCAPE PLAN, MONUMENTS, and AFTER THE BURIAL. In Australia, the band toured as direct support to acts such as PERIPHERY, FEAR FACTORY, NE OBLIVISCARIS, and TWELVE FOOT NINJA.
Fast forward to 2018, Melbourne alternative progressive rock and metal powerhouse CIRCLES are set to circumnavigate and conquer the world with their new signing and a brand new record in hand will see its release in the latter half of this year.
Line-up
Ben Rechter: lead vocals, guitars
Tetsuya Furuhashi: guitars
Andrew Patton: bass, screamed vocals
David Hunter: drums
Style: Extreme Prog Metal
Official Facebook page: HERE
Official website: HERE