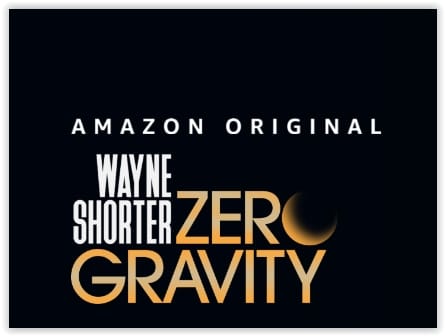 PARIS-MOVE, September 6th 2023 – Wayne Shorter – Zero Gravity. Director: Dorsay Alavi. Executive Producer: Brad Pitt.
If there were two composers who left their mark on the 20th century, it's Joe Zawinul and Wayne Shorter. This documentary cleverly sheds light on these facts, as the lives of these two men intertwined on stage to create the most beautiful fusion jazz group, Weather Report, which came to an end with the untimely death of its talkative bassist, Jaco Pastorius. This documentary also features several prestigious contributors, including Wayne himself, Sonny Rollins, Marcus Miller, Herbie Hancock, Joni Mitchell, and Esperanza Spalding. It is a three-part documentary, remarkably executed.
Episode 1:
In this episode, the director explains the reason behind the title of this documentary, which remains the central theme throughout all three episodes. The director takes us on a journey through the life of this exceptional man, showing us glimpses of his personal life, his thought process, and how he perceived the world. Through his collaborations, the shadow of Bird (Charlie Parker) lingers here and there, and we discover his love for comics and bad films. However, it's in the third episode that we fully understand the "why" behind this. We see him playing with Art Blakey and the Jazz Messengers, then being invited by the musicians surrounding Miles Davis during that period, and this played a significant role in revitalizing his career, much like it did for Herbie Hancock, Marcus Miller, and another superstar, Joe Zawinul. This episode truly whets the appetite for the next one, although, to fully appreciate the richness of this documentary, it's recommended to take a day's break before moving on, as the information is dense.
Episode 2:
This episode delves into the glorious era of Weather Report. It can be said that Weather Report was Zawinul and Shorter, and what's particularly interesting in this episode is exploring the connection between Shorter and Zawinul. The group's demise came with the untimely (musically speaking) passing of Jaco Pastorius. It's an intense episode where the two musicians seem to push each other further and further. For Wayne Shorter, it was also a period of discovering spirituality through Buddhism.
Episode 3:
I would tend to say that this episode is one too many. Although it focuses on Shorter's most important work, his opera, we are pleased to see Wayne with Esperanza. However, for those interested in the 20th-century jazz history, the rest feels redundant. I believe the director, who was a friend of Wayne Shorter, is speaking to younger generations with this episode, as we see him teaching young groups. Wayne clearly took great pleasure in this.
In any case, this documentary is truly one of the best I've ever seen about a contemporary musician. It excels because it revolves around the human aspect, his creative force, his relationships with others, his ability to listen to others—basically, everything that a genius possesses. The same could be said about Joe Zawinul. It's hard to imagine another documentary being made on this subject. Perhaps a film, but we can only hope that if it does happen, it will capture all the qualities of the artist that Dorsay Alavi has detected and conveyed in her documentary.
A must-watch on Amazon Prime, again and again.