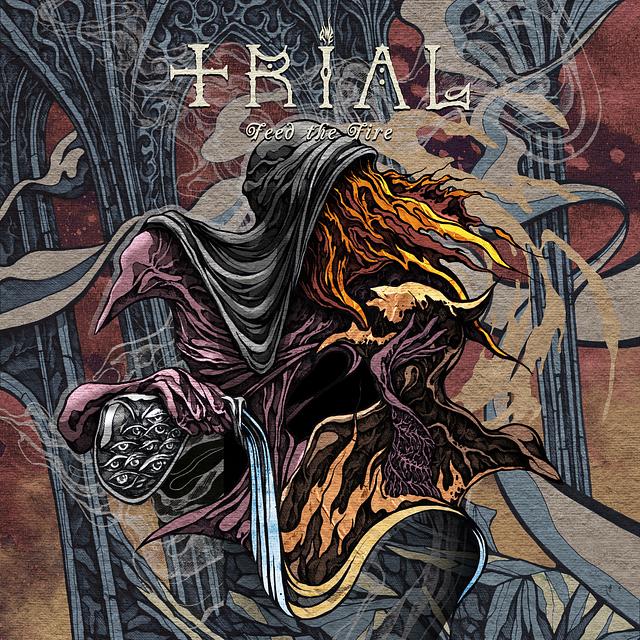 PARIS-MOVE, July 14th 2022 – TRIAL News: sortie annoncée du nouvel album "Feed The Fire" le 2 septembre prochain via Metal Blade Records, et 1er single, "Sulphery".
L'album sera disponible dans les formats suivants
– digipak-CD w/2 bonus tracks
– 180g black vinyl (limited to 500 copies)
– transparent violet vinyl (EU exclusive – limited to 400 copies)
– transparent orange/red splatter vinyl (EU exclusive – limited to 250 copies)
– wood brown marbled vinyl (Kingsroad & US exclusive – limited to 250 copies)
Enregistré chez Welfare Sounds à Göteborg, avec Per Stålberg, Kalle Lilja et Olle Björk comme ingénieurs et producteurs, le groupe était en studio tous les jours pendant près de deux semaines, et a abordé l'enregistrement différemment qu'auparavant.
"Sur cet album, nous nous sommes davantage concentrés sur le fait de jouer avec des sensations plutôt que sur la perfection. Dans le passé, nous pouvions passer trop de temps sur des parties qui, au final, n'étaient pas meilleures que les premières prises que nous avions faites. Cette fois-ci, nous nous sommes tous sentis beaucoup plus détendus face à la situation, sachant ce qu'on attendait de nous pour jouer." Le groupe a également recruté nul autre que Tomas "Tompa" Lindberg de At The Gates pour faire du chant sur la chanson "Snare Of The Fowler".
'Feed The Fire' track listing:
1 Tria Prima
2 Sulphery
3 Thrice Great Path
4 In The Highest
5 Snare Of The Fowler
6 Feed The Fire
7 The Faustus Hood
8 Quadrivium
9 The Crystal Sea
CD bonus tracks:
10 Sisters Of The Moon
11 Die Young