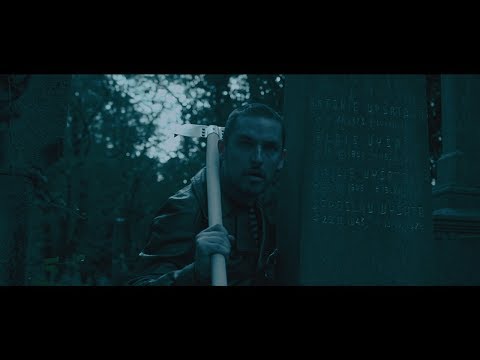 STARSET release VESSELS 2.0, September 28th 2018.
Album includes re-imagined tracks from original release.
Band drops video for "BRINGING IT DOWN"
Visionary media collective STARSET have released Vessels 2.0 today, September 28. The band has shared the suspenseful new video for "Bringing It Down." Watch it HERE
The deluxe version of last year's sophomore effort Vessels includes re-imagined, acoustic, and remixed versions of songs, along with an unexpected cover, for a total of nine new tracks. See track listing below.
Vessels 2.0 is the expanded edition of the band's Fearless Records debut.
The first song, an epic reworking of "Bringing It Down" was released upon announcement. Listen to it HERE
The second track, a dreamy version of "Die for You," premiered on Aug 24. Listen to it HERE
The cover of Type O Negative's "Love You to Death" premiered at Loudwire. Listen to it HERE
And stay tuned as in addition to the digital release, a 3-LP deluxe vinyl will also be available…!!!
VESSELS 2.0 Track Listing:
1 THE ORDER
2 SATELLITE
3 FREQUENCY
4 DIE FOR YOU
5 RICOCHET
6 STARLIGHT
7 INTO THE UNKNOWN
8 GRAVITY OF YOU
9 BACK TO THE EARTH
10 LAST TO FALL
11 BRINGING IT DOWN
12 UNBECOMING
13 MONSTER
14 TELEPATHIC
15 EVERGLOW
16 BRINGING IT DOWN (VERSION 2.0)
17 DIE FOR YOU (ACOUSTIC VERSION)
18 TELEPATHIC (ACOUSTIC VERSION)
19 STARLIGHT (ACOUSTIC VERSION)
20 RICOCHET (ACOUSTIC VERSION)
21 SATELLITE (ACOUSTIC VERSION)
22 LOVE YOU TO DEATH
23 TELEPATHIC (NOT YOUR DOPE REMIX)
24 SATELLITE (TRAILS REMIX)
On line SHOP: HERE
ABOUT STARSET + VESSELS:
Vessels has proven to be a watershed moment for Starset. Upon release in January 2017, it debuted at #11 on Billboard's Top 200 chart, while the first single "Monster" was the second most played song of the year at rock radio. Since then, the album has been streamed 100 million times. Additionally, the band's slate of YouTube videos have amassed over a billion cumulative views.
It's the unique vision and goals of founder, frontman, and aural architect Dustin Bates that have truly allowed Starset, who are part-cinematic rock band and part-conceptual storytelling unit, to flourish and to stand head and shoulders above the rest. Bates is not only an audio alchemist but also a PhD candidate in electrical engineering. He has conducted research for the U.S. Air Force and has also taught at the International Space University in France — he is actively dedicated to promoting science to a wider audience. The band was also the subject of its own Marvel graphic novel The Prox Transmissions.
Thanks to the music and the sci-fi concept, along with the videos, novels, websites, and "can't miss" live shows, Starset are blurring the line between art and science, offering fans a fully immersive experience that is truly unlike any other.
Facebook page: HERE