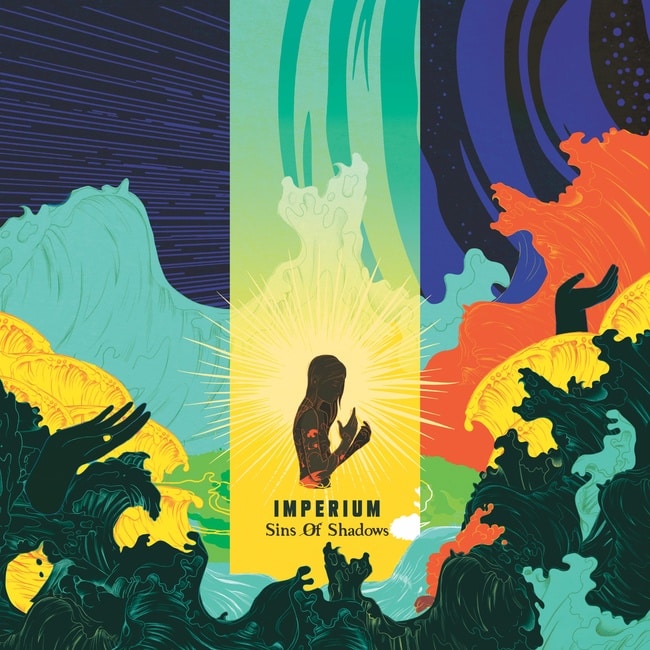 PARIS-MOVE, January 18th 2023 – SINS OF SHADOWS news: Lyric vidéo du titre "Rise" présenté ici sur Paris-Move, et nouvel album "IMPERIUM" disponible!
Après deux E.P.s, en 2014 "Be" et en 2016 "Today's the day" et un album "The Master's way" sorti en 2020, le groupe de heavy metal français est fier de présenter son nouvel album, "Imperium".
Les paroles tournent autour du concept d'Imperium de Spinoza et Lordon: "le droit défini par le pouvoir de la multitude", alors que la musique est toujours influencée par des groupes de heavy metal: Iron Maiden, Evergrey, Megadeth, Testament mais aussi des groupes plus progressifs: Symphony X, Ayreon etc.
Le groupe a invité des special guests pour construire ce nouvel album: Eric Castiglia comme chanteur principal et la voix féminine Vedrolina, Nicolas Cuvilly (chanteur de Protogonos – groupe français de metal core) est également invité sur le titre "My Empire".
Avec un artwork de Julien Grelet, l'album a été produit par Sébastien Normand (Esquys).
Tracklisting:
1.Ordinary Men 05:54
2.Tears Of Shadows 04:27
3.In Silence 07:56
4.Rise 04:28
5.This Is War 05:24
6.Imperium 07:31
7.Be 05:37
8.My Empire 08:06
9.The Sands Of Time 04:16
Sins Of Shadows is: Nicolas Jacon (guitars), Sebastien Normand (Bass), Rodolphe Plachesi (drums).