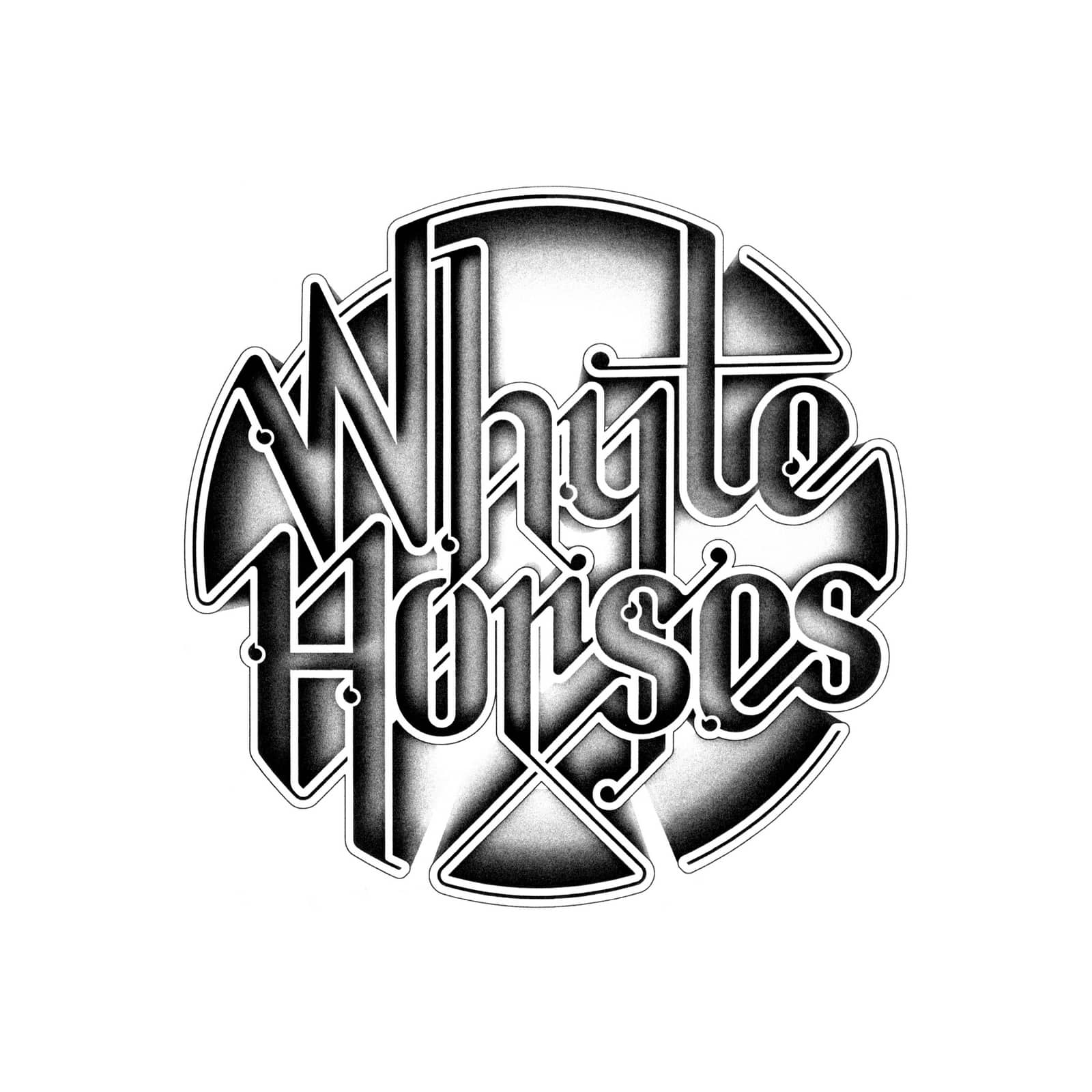 Aussi obsédés par le jingle-jangle des Byrds que purent l'être Johnny Marr et les La's, les Mancuniens WHYTE HORSES proposent une réjouissante time-capsule pop où tambourins, clochettes, cordes et female vocals dessinent un idéal sixties tellement fantasmé qu'il en deviendrait presque palpable. Ainsi des confondants "Any Day Now", "Greatest Love In Town" et "Ride Easy", auxquels les voix de nos compatriotes Audrey Pic et Mélanie Pain (Nouvelle Vague) confèrent la touche désuette de rigueur. Comme son prédécesseur, le second album de ce combo cosmopolite demeure le joujou de Dominic Thomas, par ailleurs fondateur du label de rééditions d'obscurs incunables Finders Keepers. Hormis quelques réminiscences de son passé de DJ house ("Watching TV"), la quinzaine de perles qu'il enfile ici assument donc leur touche rétro délibérée. La bande originale rêvée pour un été aussi virtuel qu'élégiaque, en somme. Même si l'on y chercherait en vain la distanciation et le génie des regrettés GO-BETWEENS, qui puisaient pourtant largement aux mêmes sources.
Patrick Dallongeville
Paris-Move, Blues Magazine, Illico & BluesBoarder
::::::::::::::::::::::::::::::
WHYTE HORSES – Empty Words – Track listing:
1. Counting Down the Years  4:59
2. Never Took the Time  3:39
3. Greatest Love in Town  3:35
4. This Dream  3:06
5. Empty Words  2:32
6. Any Day Now  5:01
7. Prelude  0:57
8. Watching TV  5:20
9. Ecstasy Song  4:14
10. The Best of It (feat. La Roux)  2:29
11. The Return  1:09
12. Fake Protest Song  3:44
13. Dawn Don't You Cry  3:00
14. Nightmares Aren't Real  2:52
15. Fear Is Such A…  5:18
16. Ride Easy  3:57
WHYTE HORSES – Empty Words – Released March 9, 2018 – ℗ 2018 CRC MUSIC
Also Available in iTunes HERE
Official WHYTE HORSES Facebook page: HERE
CRC Music & Records website: HERE
WHYTE HORSES – Empty Words: free listening on Soundcloud, and it's HERE
Bandcamp des WHYTE HORSES : ICI
Vous y trouverez "Music From The Basement Vol. 2" à commander en CD + téléchargement.