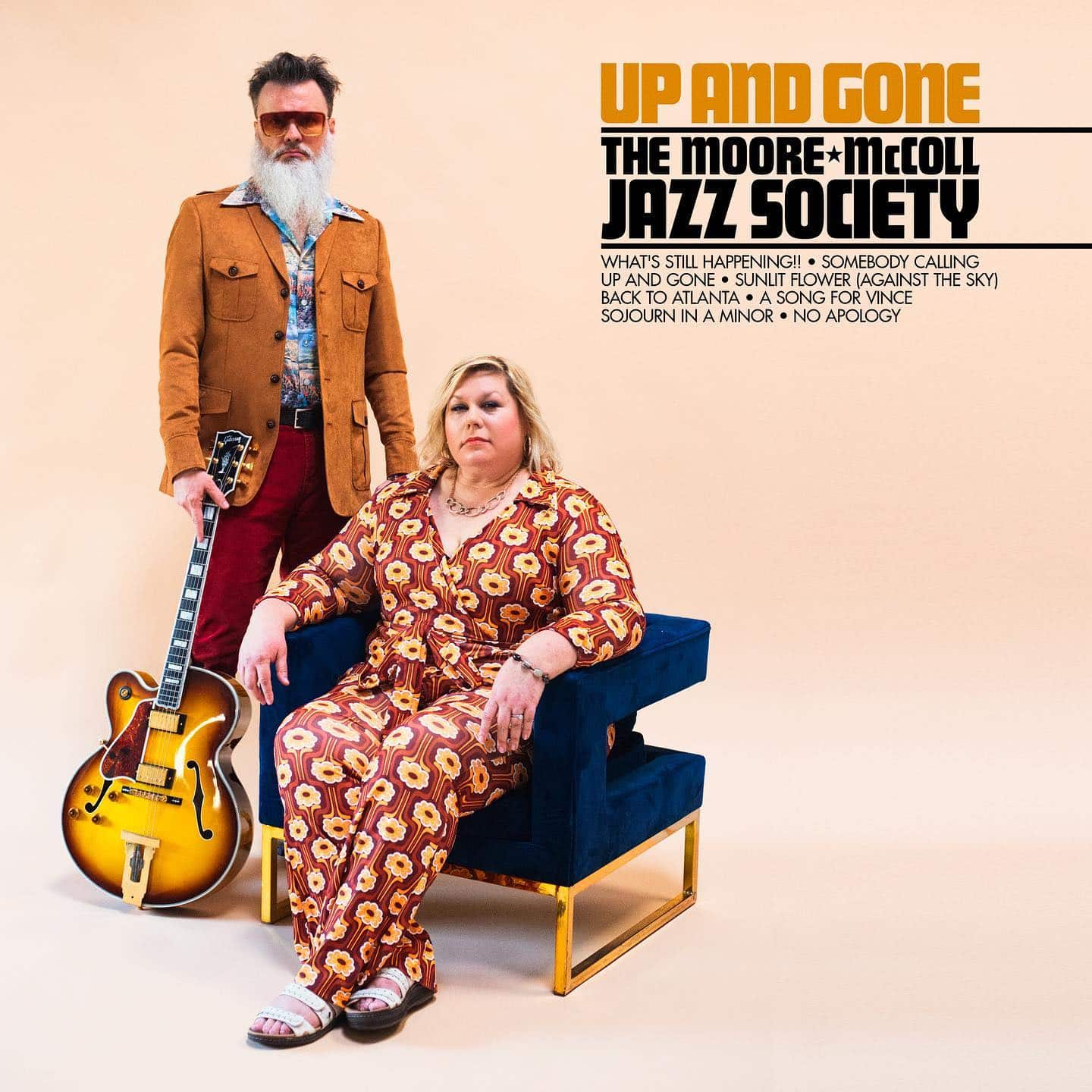 If you're looking for a fun album that draws from just about every musical style of the twentieth century, this is the album for you. Pop, rock, jazz, and probably more that I'm forgetting, but it doesn't matter. I won't deny myself the pleasure of listening to this album. It's true that most of today's pop or rock creations no longer make any sense, and even the younger generations prefer to attend a Stones concert and go to Spotify to listen to current music. This album, on the other hand, makes sense. First and foremost, it has the ability to bring past atmospheres to life with obvious sincerity. At the core of this group, you'll find Beth Moore (Vocals/Piano/Rhodes/Organ) and Chance McColl (Electric Guitar, Vocals).
Even though there's a strong pop/rock vibe throughout this album, jazz intentions are woven into the development of the tracks, with different musical genres being seamlessly blended. It's a strange sensation to immerse yourself in the 1970s, and yet this album is very much current. You just need to listen closely to the sounds. Well, that is if the urge to dance doesn't overtake you because it's nearly impossible to stay still, given the wonderful energy that runs through this album from start to finish.
A pop, rock, and jazz album for pure pleasure, it's undeniably a favorite of the editorial teams at Bayou Blue Radio and Paris-Move. It's the kind of album you can give to your friends for the holiday season.
Thierry De Clemensat
USA correspondent – Paris-Move
Editor in chief Bayou Blue Radio, Bayou Blue News
PARIS-MOVE, September 16th 2023
::::::::::::::::::::::::::