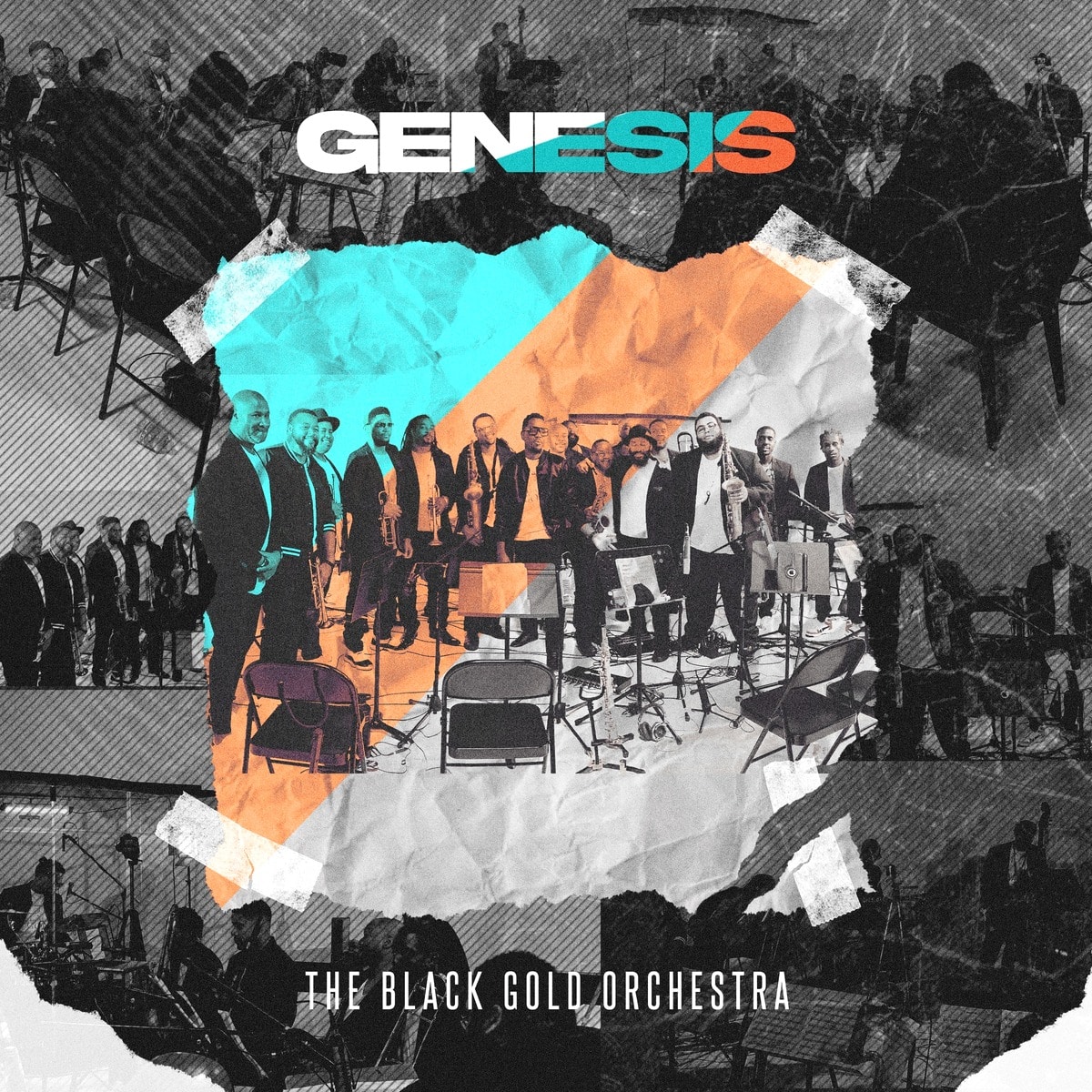 What we know about this group: The Black Gold Orchestra is a big band based in Atlanta, Georgia. Founded in 2021 by Grammy-nominated producer Larry Wilson, this group is a gathering of world-class musicians, artists, and music educators. The collective resume of this ensemble includes some of the biggest names in music and entertainment, such as Stevie Wonder, Quincy Jones, Prince, Wynton Marsalis, Tyler Perry, George Duke, Pattie Labelle, Usher, Maxwell, Kurt Elling, and Jazzmeia Horn, to name just a few. Many of them have played on Grammy-winning albums and have received various awards and accolades.
There are 20 musicians on this album:
Rhythm Section: Larry Wilson- Drums, Kenny Banks Jr. – Piano, Joel Powell – Upright Bass, Rod Harris Jr. – Guitar, Erik Miller – Organ
Trumpet Section: Melvin Jones, Michael Cruse, Terrence Harper, Steven Fowler
Saxophone Section: Mike Walton, Frank Houston, Mike Burton, Derrick James, Jamel Mitchell, Fareed Maluhli
Trombone Section: Wilbert Williams, Derrick White, Herman Spearman, Wilbert Neal, Christopher Burns
From the first track of this album, you embark on an extraordinary journey. Indeed, the vision of this collective is to have an impact on art, culture, and the community. They also aim to bridge generational, socio-economic, and even racial gaps, and promote the preservation and innovation of jazz music through community engagement and education. This promise is kept because we can clearly feel all the influences that drive this group, starting with the arrangements that sometimes resemble arrangements from the last century for this type of large musical ensemble. However, even in this aspect, the arrangements remain decidedly modern.
In fact, Genesis on this debut album pays tribute to all American Black music, a legitimacy that no one can dispute, given the quest for excellence in the various interpretations by the instrumentalists. All the tracks are profoundly inventive, whether in terms of rhythm or other instruments, with interpretations so lively and vibrant that at times it feels like a singer's voice is about to overlay the music. However, this is not the case; here, the musicians engage with each other, respond to one another, tell stories, set scenes, and play with the listener.
So, should you listen to this album passionately? I would answer yes! Because these musicians are the heirs of a culture of which they can be proud, and listening to this album is a true delight. It can also be seen as a tribute to the elders. Certainly, for the editorial teams of Bayou Blue Radio and Paris-Move, it's a heartfelt recommendation.
Thierry De Clemensat
USA correspondent – Paris-Move
Editor in chief Bayou Blue Radio, Bayou Blue News
PARIS-MOVE, September 26th 2023
::::::::::::::::::::::::::