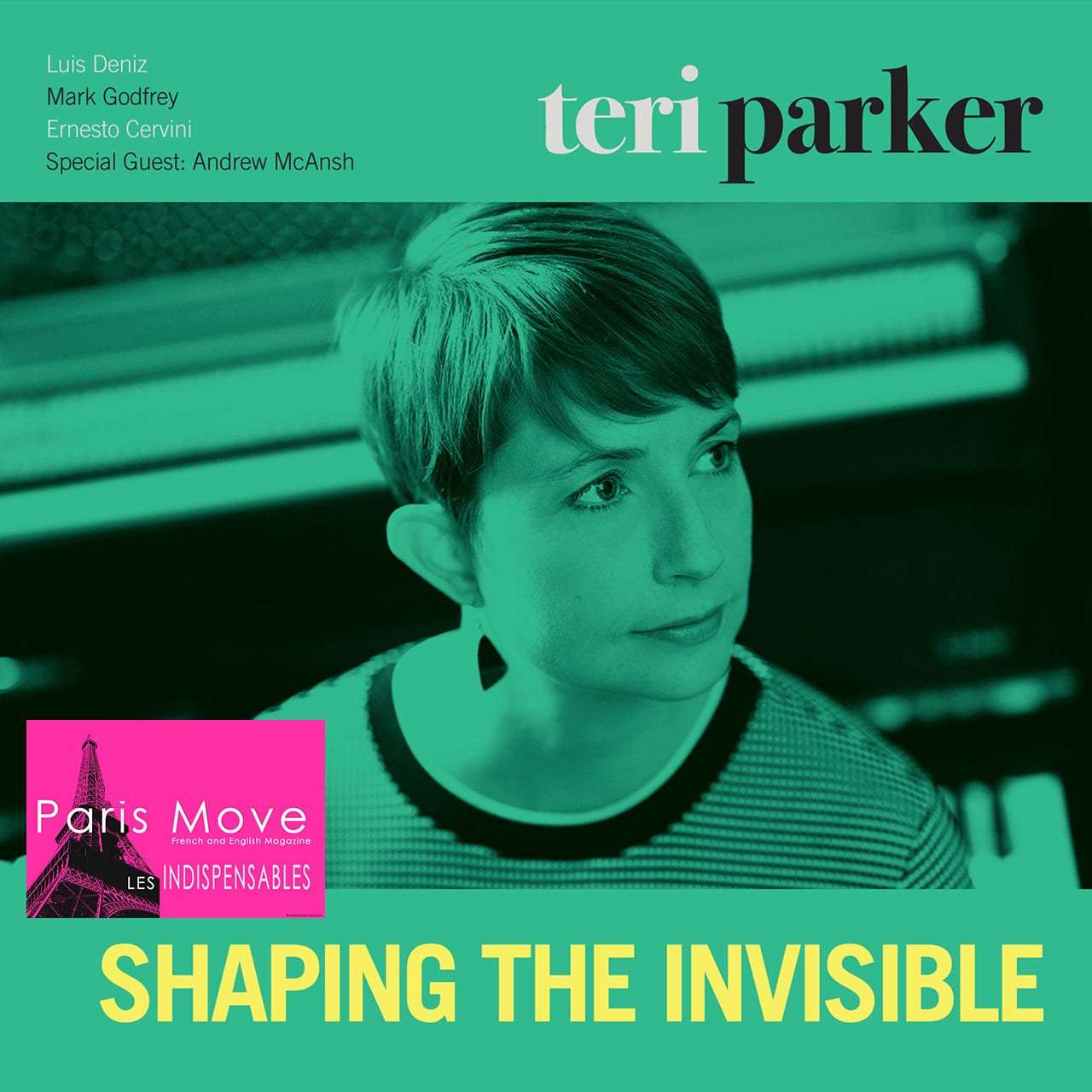 Here is a truly magnificent album, but not one for everyone, as if you're not accustomed to highly structured urban jazz, you might miss out. Composition is the key focus for composer and pianist Teri Parker in this work. We are delving into a very intellectual creation here, as evidenced by Teri's own words about this album: "Music is just sound particles in the air, but it doesn't exist until you give it life. The challenge of being a musician lies in trying to shape something invisible, unlike how painting and other art forms produce visible results. What is music? It's nothing until you conceptualize it and bring it to life."
Teri succeeds in her endeavor, giving her best not only in terms of musical composition but also in her piano performance. This album exudes inspiration, sensuality, and the desire to nourish the minds of those capable of grasping her work. Accompanied by fabulous musicians, including Luis Deniz on alto & soprano saxophones, Andrew McAnsh on trumpet (1, 2, 4), Mark Godfrey on bass, and our friend Ernesto Cervini on drums, whose intelligence and artistic proposals on this album showcase his wide-ranging musical inspirations.
For Teri Parker, composition is also a form of poetry. You only need to immerse yourself in her melodies, listen to them, feel them; they are as beautiful as the poetic works of Paul Auster. Perhaps there is even room for contemplation about one of Paul's finest works, "The Music of Chance," because in a similar vein, Teri Parker takes us on a guiding thread, another unexpected, fleeting, and surprising adventure. "Shaping The Invisible" is Teri Parker's second album as a leader, the result of many years of playing, composing, and artistic growth. It's a fusion of musical heritage and innovation that firmly places Parker in the lineage of revolutionary musicians like Aaron Parks, Joshua Redman, Aaron Goldberg, and Fred Hersch.
Beyond all these considerations, Teri Parker has a true artistic footprint and, from my perspective, stands on her own without the need to label her tendencies or inspirations. Lend your ear, listen, and you will understand what I mean. Is this album a "must-have" for Bayou Blue Radio and Paris-Move publications? Undoubtedly, out of respect for Terri Parker's artistic and creative strength and to thank these musicians for providing us with this beautiful feast on a silver platter.
Thierry De Clemensat
USA correspondent – Paris-Move
Editor in chief Bayou Blue Radio, Bayou Blue News
PARIS-MOVE, September 16th 2023
::::::::::::::::::::::::::
Tracklistinge:
1. Becoming 08:09
2. Humph 04:02
3. K.T.T Bass Intro 01:21
4. Kitchen Timer Tune 07:06
5. Desolate Places 04:41
6. Segment 04:39
7. Paw Prints 06:03
8. Retrograde 04:03
9. Strolling 06:19