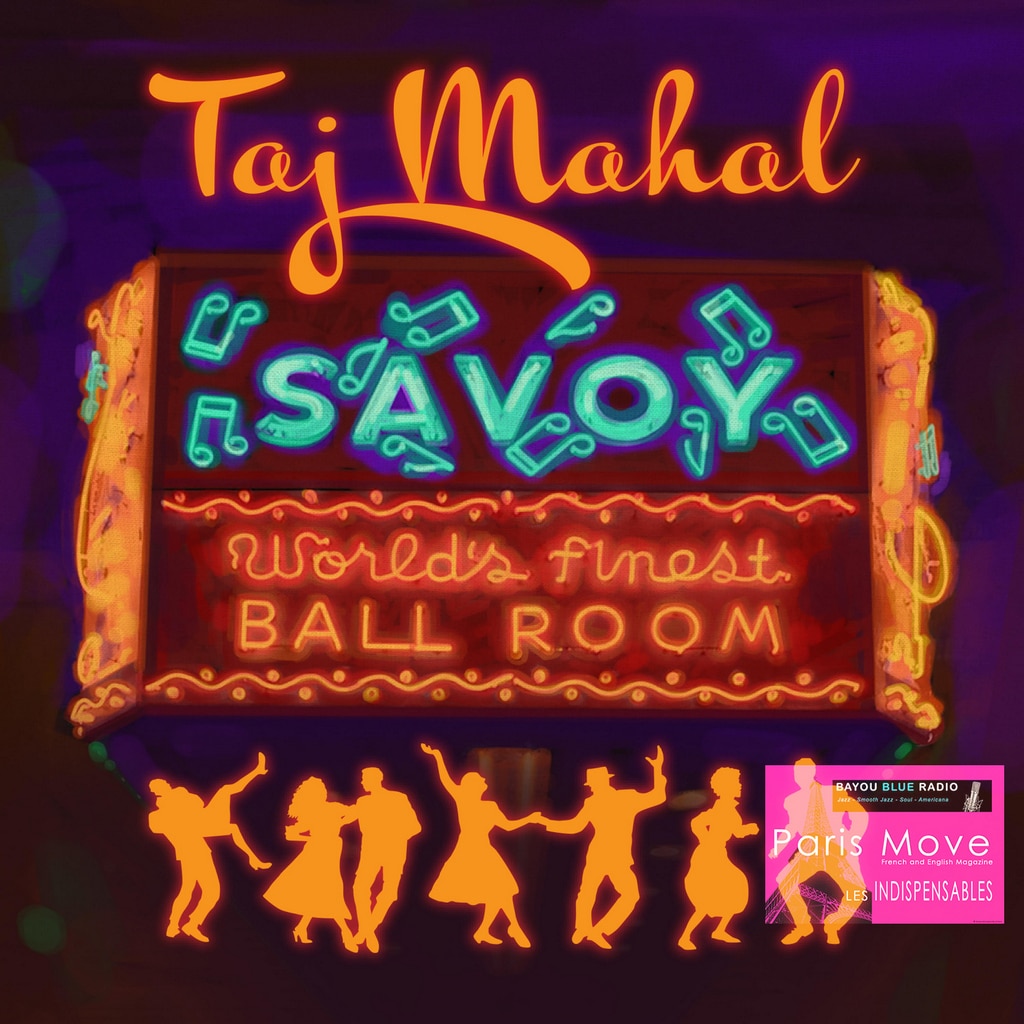 Taj Mahal is a true legend of American music, weaving his immense talent between blues and jazz as he does on this album, Savoy, blending retro and contemporary influences to create a soundtrack that could easily stand alone as the score for a film or television series.
Taking a new direction in his musical journey, Taj explores classic American songs with the help of a group of musicians and his longtime friend and acclaimed record producer John Simon, who has produced albums for The Band, Leonard Cohen, Gordon Lightfoot, and Blood Sweat & Tears, among others. Savoy is the culmination of a musical collaboration they had planned for decades, finally coming together in August 2022 to create this album, which will be released on April 28th.
Recorded with some of San Francisco's most prominent musicians, Savoy harkens back to the swing sounds of the big band jazz era, named in tribute to the Savoy Ballroom in Harlem, where music composed by artists such as Duke Ellington, Louis Jordan, George Gershwin, and Louis Armstrong was performed by a who's who of iconic artists. Taj Mahal brings this music back to life with his unique style and interpretation.
It is a true feat to be able to transport listeners back to that era with songs that are not exactly current, but Savoy manages to do just that, with impressive attention paid to the musical arrangements. Upon repeated listens, one can discover true gems within the album.
It is no surprise that this well-crafted work has been deemed an "Essential" by the editors of Bayou Blue Radio and Paris-Move, with our own chief editor refusing to be disturbed while listening to the album, lounging in his armchair with a glass of whiskey in hand.
Thierry Docmac
Correspondent in USA
Bayou Blue News – Bayou Blue Radio – Paris-Move
PARIS-MOVE, March 14th 2023
::::::::::::::::::::::