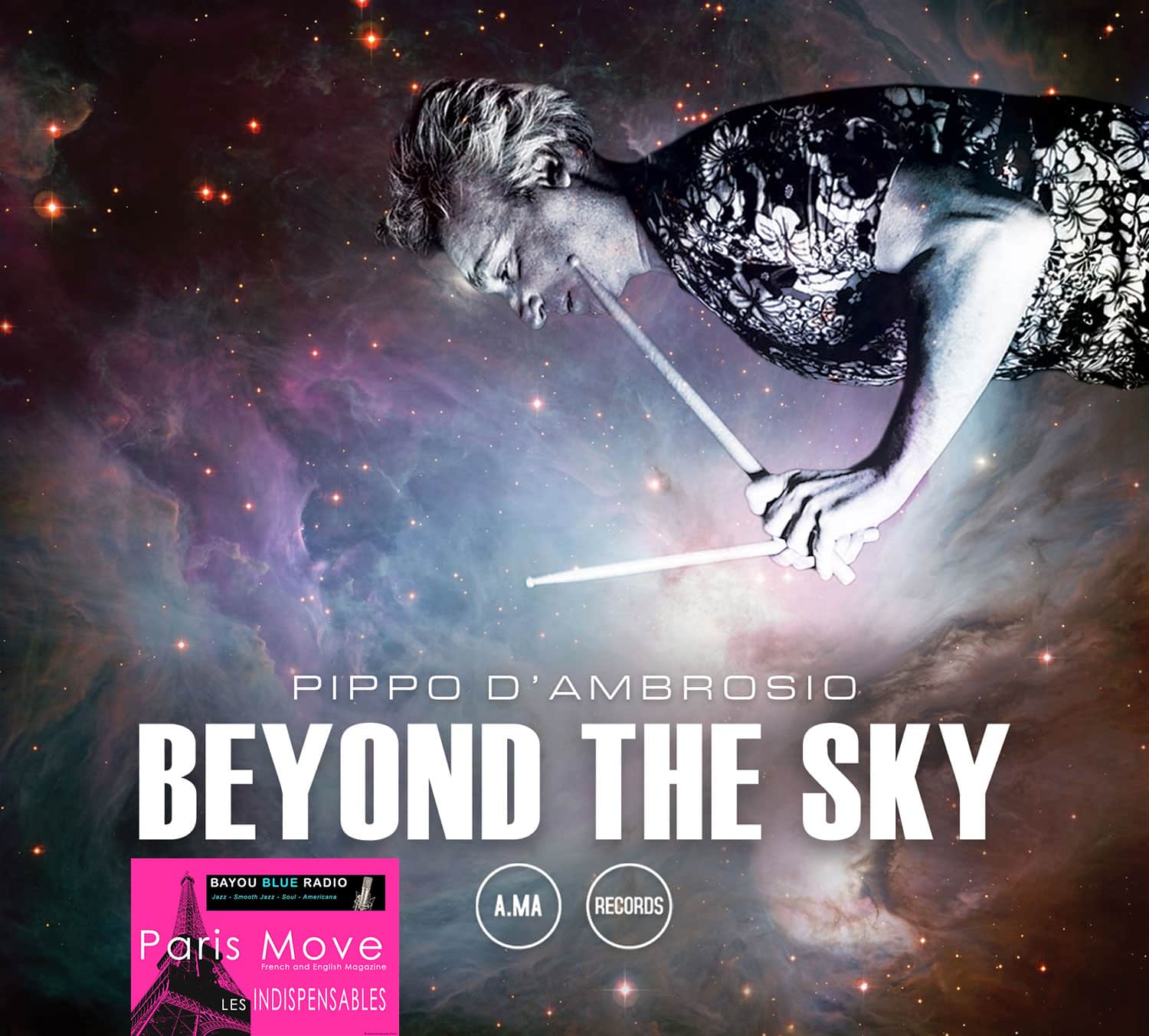 Three years ago, we were amazed by the album "Peaceful" by Italian drummer Pippo D'Ambrosio. Here is the new opus from this talented composer and musician, a thematic conceptual album that explores the imposed order of the universe and juxtaposes it with the chaos created by humans on Earth. Pippo has created an album that blends the drums, keys, double bass, and alto saxophone of the quartet of musicians in a cosmic journey where jazz underlies the soulful grooves of all ten album tracks.
From the very first track, we are intoxicated by the artistic madness of this project, with the saxophone taking us deep into the universe, and there is something like a living material that propels us from one track to the next. Pippo on drums seems to explore new horizons with freedom, and on the introduction of "Hale Bopp," we can appreciate the quality of this drummer who does not hesitate to offer us a contemporary rhythm that gradually slips into the title theme with delicacy and finesse found only in the greatest artists.
The album's melodies are designed to highlight the central role of the drums, with flamboyant arrangements and a beautiful architecture. Pippo D'Ambrosio is undoubtedly carving out a prominent place in the category of current jazz drummers internationally, a kind of troublemaker who naturally finds his place between a Terry Lyne Carrington and a drummer like Magnus Ostrom.
There's really a lot to gain culturally from listening to Beyond The Sky, which is an album of very high quality while remaining totally accessible to everyone, which is in my eyes an additional quality. We get immersed in this album without realizing it, and let's take the opportunity to dignify the musicians who accompany Pippo Eugenio Macchia on Piano / Electric Piano / Synth, Gaetano Partipilo on Alto Saxophone, and Giorgio Vendola on Double Bass. It's worth noting that the use of the double bass brings an artistic and rhythmic color that enriches this album.
We can't stress enough that A.M.A records is certainly one of the best European labels, and I urge you to check out their website where you can find all of their artists.
The editors of Paris-Move and Bayou Blue Radio place this album in the "Essentials" category.
Thierry Docmac
Correspondent in USA
Bayou Blue News – Bayou Blue Radio – Paris-Move
PARIS-MOVE, March 13th 2023
::::::::::::::::::::::