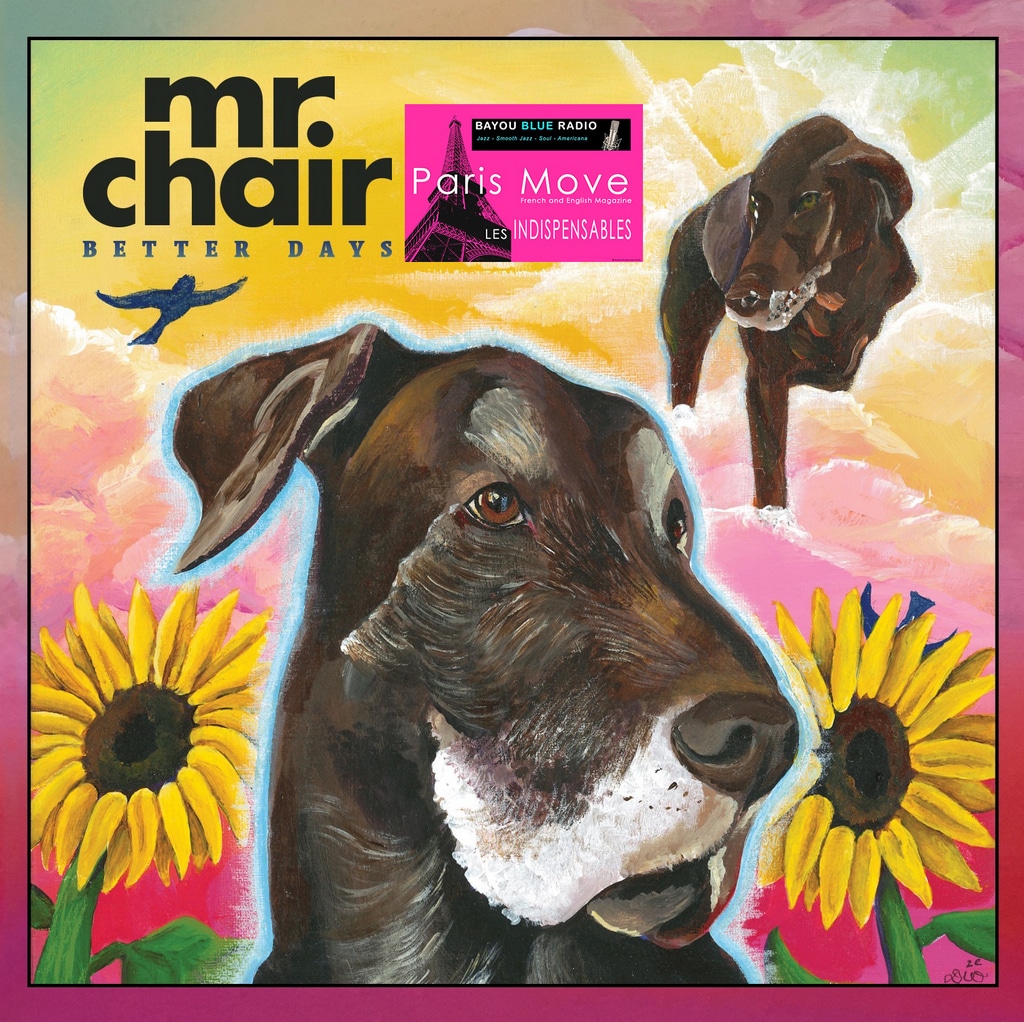 Mr Chair, despite its name, is not just another furniture store, but a band founded by Chicago guitarist Jose Guzman. The band consists of Eddie Barbash on saxophone (Steven Colbert, Cory Wong), Ben Ferris on bass, Mark Hertzler on trombone, Mika Kozewski on drums, Jason Kurtz on keyboards, and Buzz Kemper on spoken word. This group is particularly appreciated for its original compositions with a unique style, offering beautiful arrangements and featuring remarkable musicians: Buzz Kemper's voice adds even more to the group's artistic and intellectual value. Listeners are taken on a journey through atmospheres that could be scenes from a movie.
The compositions sound like a live performance and are of absolute finesse that could make many artists who have attempted this style pale in comparison. At times, one wonders if such a group would have delighted the late great composer, poet, and singer Léo Ferré, as listening to this album also brings to mind the group Zoo that accompanied him in the 1970s. Mr Chair is the perfect transmutation of classical musicians who have moved on to jazz.
The use of silences, similar to Purcell's work, is present, but the broken rhythms are played with for a better rebound, the funky bass carries us from start to finish and amuses us, the keyboard plays with our ears, and the pleasure of amusement that Mr Chair gives us is undeniable. Some passages also remind us of the group Yes, in the way the keyboards are played to vibrate.
Therefore, there is a whole musical culture with multiple facets, perfectly digested, and it is a real pleasure to listen to. The use of brass is also masterful. Everything is so well summarized on the Mr Chair website: "Better Days, Mr. Chair's second album, is vast and varied, playing with fusion, prog rock, jazz, and classical elements. The dynamic and fresh sound of Mr. Chair abounds in the nine journeys that make up the album."
One can only imagine the category that the Paris-Move and Bayou Blue Radio reviews have classified such an album as: INDISPENSABLE.
Thierry Docmac
Correspondent in USA
Bayou Blue News – Bayou Blue Radio – Paris-Move
PARIS-MOVE, March 22nd 2023
::::::::::::::::::::::