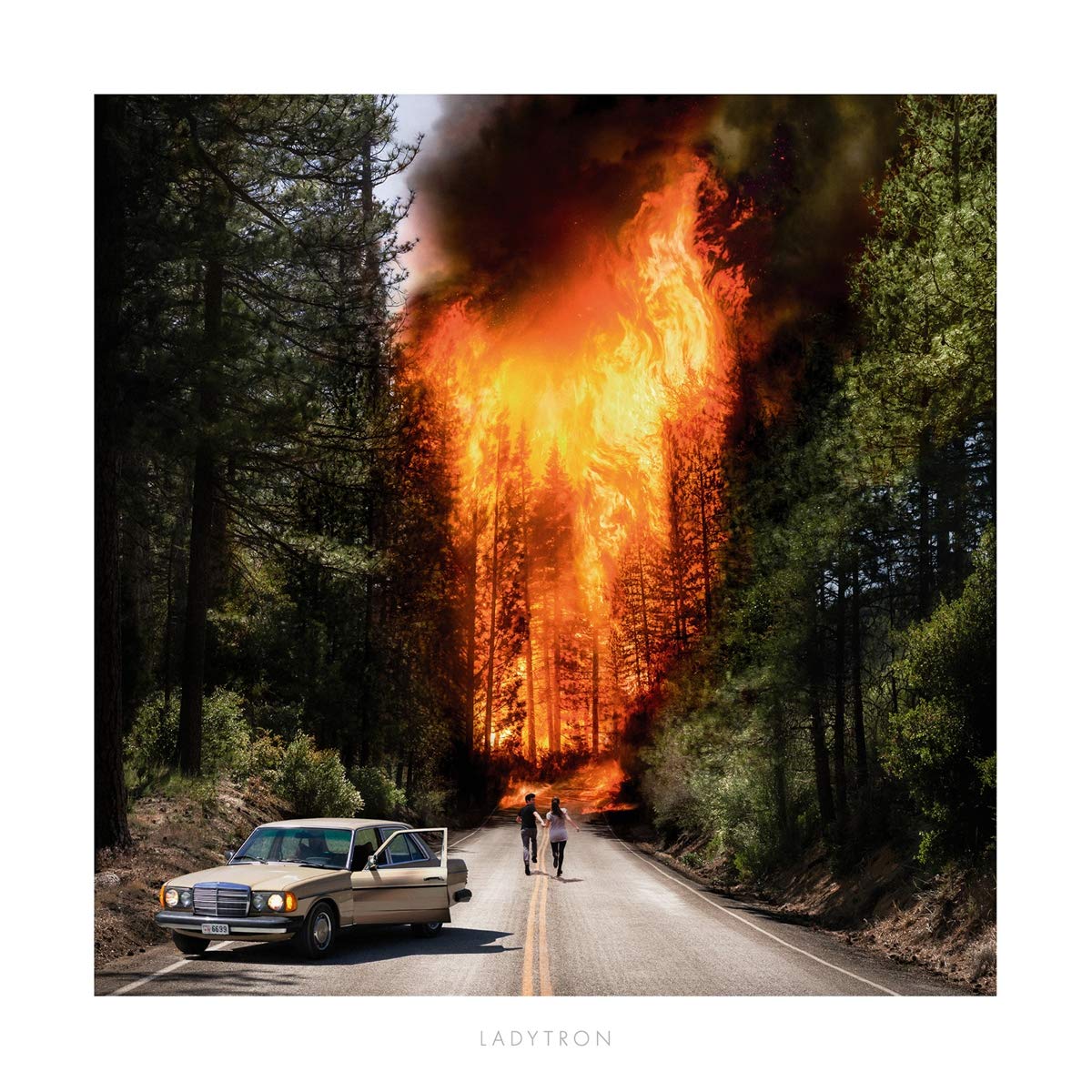 Jadis, les groupes anglais choisissaient pour appellation un titre de Bo Diddley ou de Muddy Waters. Formé à Liverpool voici déjà vingt ans, LADYTRON opta pour celui de la seconde plage du premier album de Roxy Music. Initialement le projet de deux producteurs et DJs mâles, l'affaire ne prit réellement forme qu'avec l'arrivée de deux étudiantes, Helen Marnie et Mira Aroyo, dont les voix mêlées, conjuguées aux synthés et boîtes à rythmes des deux précités, établirent la marque déposée LADYTRON. Ce premier album en sept ans s'ouvre sur une cavalcade psycho semi-garage, sonnant un peu comme une cover de Question Mark & The Mysterians par les Bangles ("Until The Fire"), avant de revenir aux fondamentaux électro de la formation ("Tower Of Glass" et "Run" flirtant avec le Blondie de "Heart Of Glass", tandis que "The Island", "Deadzone" et "Figurine" en font autant avec Visage, et "Far From Home" et "The Animals" avec les premiers New Order). À l'arrivée, la curieuse impression d'ouïr les RAVEONETTES produites par Ric Ocasek et Martin Rev ("Paper Highways"). Les fans des Go-Go's et des Sparks circa "When I'm With You" devraient y trouver leur bonheur: délicieusement troublant, sans doute l'un des albums rétro-futuristes de l'année!
Patrick Dallongeville
Paris-Move, Blues Magazine, Illico & BluesBoarder
Page Facebook de LADYTRON: ICI
LADYTRON Signed Deluxe Edition Colour Vinyl Album + AccessPass: HERE
Signed Pledge Music exclusive "smokey-colored" vinyl Deluxe Edition of Ladytron's new album. Available two weeks before the regular version is in shops February 2019! Pre-order NOW!
LADYTRON on Spotify: HERE