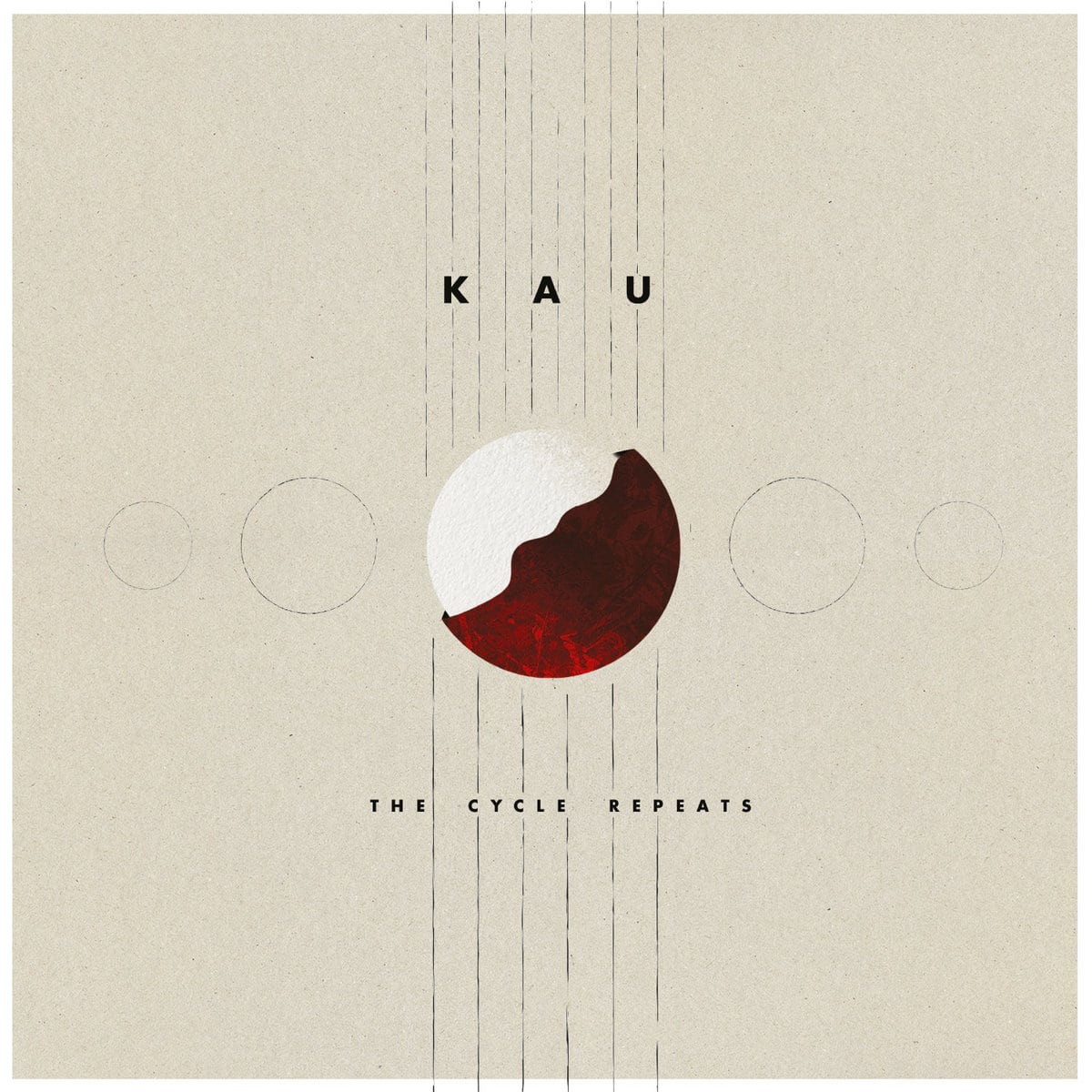 Take musicians from various European countries, shake it all up, and you get the band KAU, based in Belgium, releasing their album "The Cycle Repeat." Today… Clearly, rock influences and cinematic vibes are on display, with bass and drums taking the forefront, while the rest is all about the atmosphere. Their goal is simple but direct: make your heads move. Their formula to achieve this has remained the same since their inception: improvisation, endless jam sessions, and an open-mindedness towards various genres and styles. This gives their music an organic and vibrant feel. Furthermore, the long-standing friendship among the three guys is at the core of it all, always relying on what unites them: their love for music. The KAU cycle is destined to repeat itself and generate something new – over and over again.
With André Breidlid on drums, Matteo Genovese on bass, and Jan Janzen on synths, KAU is a trio of childhood friends with a pan-European identity, and their music reflects the city where they grew up: unapologetically diverse, with a spontaneous groove in the background. With their new album, "The Cycle Repeats," they are aiming directly at your dancing shoes and your souls.
Indeed, this album marks a turning point, offering something different, almost like branch club music for hipsters craving sensation, to be listened to as a curiosity. Electro music enthusiasts can also find interest in it, and that's what makes this album interesting. Generally, European jazz draws more inspiration from classical music than from urban sounds, but this trio is particularly urban, and it shows in every track. If you've spent some time in Brussels, Belgium, you probably know what I mean, because this music oozes from the electro world, bordering on the trendy clubs as much as the hidden bars and restaurants that thrive in the narrow streets of Brussels, unnoticed by tourists.
For the Bayou Blue Radio and Paris-Move publications, it's a personal favorite, a bit too radical for us to feature on Bayou Blue Radio, but fascinating in terms of its creativity and its exploration of urban sound.
Thierry De Clemensat
USA correspondent – Paris-Move
Editor in chief Bayou Blue Radio, Bayou Blue News
PARIS-MOVE, September 22nd 2023
::::::::::::::::::::::::::