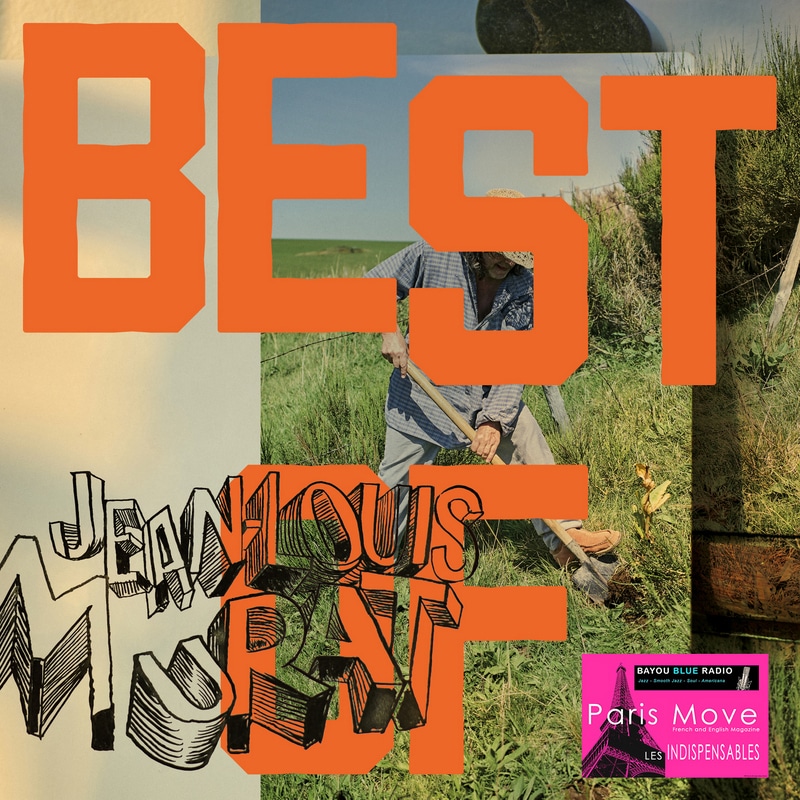 I remember those tours in the early 80s when I would go on the road with about twenty artists on a bus to perform shows in cities across France. On several occasions, Jean-Louis Murat was there, different, a bit apart, the intellectual of the group, often scribbling a few lines on the corner of a table in a bar, where surely some songs were born. Because Jean-Louis Murat is above all a lover of words, of lyrics, with that distinctive dragging voice that highlights his texts, which some will study for a long time. He has a modern, poetic, nostalgic writing style without compromise because Jean-Louis Murat doesn't let others dictate to him; he goes straight to the essentials. He has produced numerous albums throughout his career, each one constructed like a book he could have written.
Murat's poetry can sometimes be as sharp as a sword's blade, even in a track like "Le Cri du Papillon," it rocks to an amusing rhythm while also breaking down barriers at the same time.
This blade that never seems to come, transitioning into poetry, the poetry of a lover of women, who dares to shed tears, who weaves through the shapes of words, drawing them like fragments of his lunar memory, questioning himself or questioning us. Inevitably, in these 20 songs selected by the Pias label, there was a delicate choice to be made given his long and rich career. It's a successful selection, 99% of which could have been 100% if not for that duet with a French singer that breaks the homogeneity of the selection.
I'm not a fan of Best Of albums, but this one is quite remarkable. It allows for a fairly comprehensive picture of Jean-Louis Murat's career, his dark humor, those moments of poetic ecstasy where it's not just about the formulas stringing together, but the words delicately drawn as if creating a magnificent painting, culminating with one of the most beautiful songs by this Breton singer, this modern-day bard, "Col De la Croix Morand." This text alone, its structure, the beauty of the intertwining words… Yes, the discreet Jean-Louis Murat is undoubtedly one of the greatest artists in French music, who had the opportunity to become known in the 80s and thus had the support of record labels. An artist of this caliber would have no chance of having such a career in today's world, so we must enjoy it to the fullest.
It is likely that Jean-Louis Murat does not remember our meeting; so many years have passed since then. But this artist is one of the rare encounters from that time when I held my microphone to interview him. It was my early days, and I did everything to not appear stunned, but I was genuinely impressed. There was a certain inner strength emanating from this artist, a sign of what he has become over time – an indispensable figure in the arts, recognized by the editorial teams of Paris-Move and Bayou Blue Radio as an "Indispensable" artist.
Thierry De Clemensat
Correspondent in USA
Bayou Blue News – Bayou Blue Radio – Paris-Move
PARIS-MOVE, May 23rd 2023
::::::::::::::::::::::