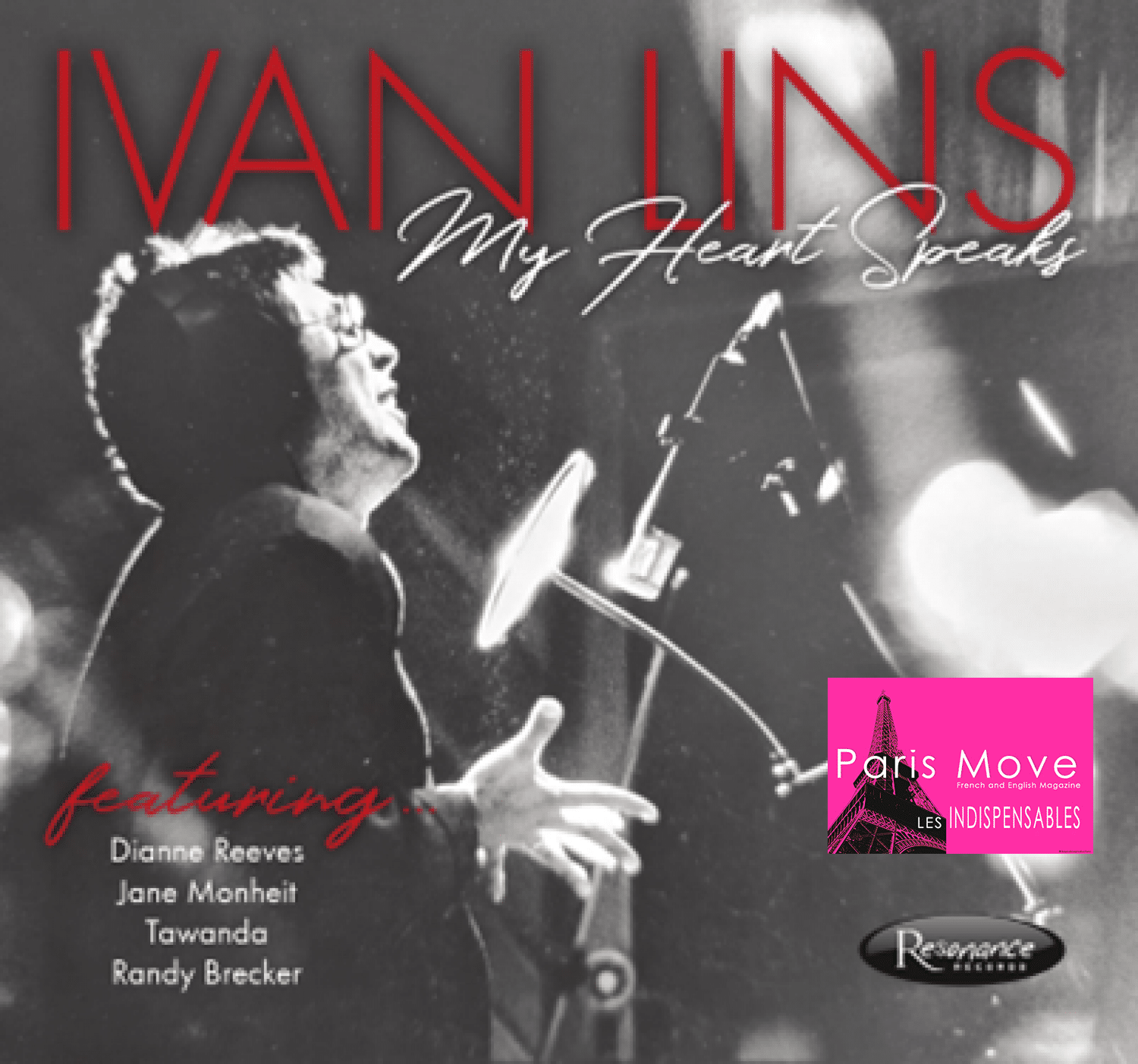 How to wait until September 15th after having already listened to a track from this album? The answer is simple: impossible. Ivan Lins, one of the greatest Brazilian composers, is coming with "My Heart Speaks," an album filled with lush music that instantly transcends boundaries thanks to the accompanying artists. Featuring the magnificent voices of Diane Reeves, Jane Monheit, Tawanda, and on the instrumental side, Randy Brecker on trumpet, Josh Nelson on piano, Leo Amuedo on guitar, Anthony Wilson on guitar, Carlito Del Puerto on bass, and drummer Mauricio Zottarelli.
I can't stop talking to you about all these amazing albums debuting this season. With my latest reviews, you now have a great overview, and it's far from over. The richness of this album lies in the beautiful cultural diversities converging around Ivan Lins, elevating each track and directly touching your heart. It's worth noting that Ivan Lins has been collaborating with some of the greatest artists for a long time, including Sarah Vaughan, Peggy Lee, Carmen McRae, George Benson, Quincy Jones, and the list could go on indefinitely.
"My Heart Speaks" is Ivan Lins' first album in about nine years, featuring the Tbilisi Symphony Orchestra and arrangements by the talented Kuno Schmidt, who has done an exceptional job. Schmidt's arrangements not only highlight Lins' work but also showcase the contributions of all the participants. Just listen to the track "E Isso Acontece (And This Happens)" to understand the wonders this arranger has accomplished.
Unless you're completely immune to Brazilian music, you won't want to miss the release of this album. The compositions bridge the gap between traditional Brazilian music and a highly modern, international essence in each track. The album seems to pass by too quickly as you easily immerse yourself in it, even though it boasts a total of eleven tracks, which is no small feat. Ivan Lins and his rich, generous music offer a soothing addition to your fall. It's an album to collect and to gift – the kind of album that feels like a little piece of happiness.
Both Bayou Blue Radio and Paris-Move publications are eagerly embracing this album to the point of almost forgetting to designate it as their "Essential" pick.
Thierry De Clemensat
USA correspondent – Paris-Move
Editor in chief Bayou Blue Radio, Bayou Blue News
PARIS-MOVE, August 30th 2023
::::::::::::::::::::::::::