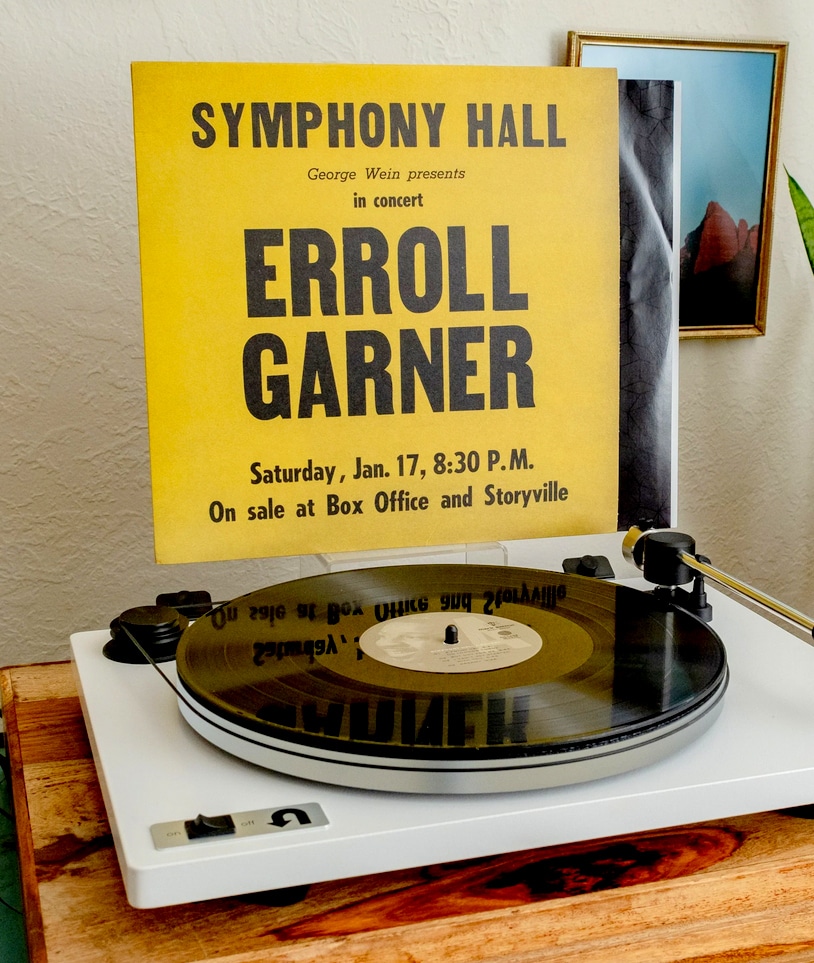 On January 17, 1959, the immortal jazz legend Erroll Garner took to the stage at Boston's Symphony Hall for a historic performance in front of a packed audience. Recorded 11 months before the Dreamstreet sessions, which marked Garner's comeback after a lengthy battle for control of his catalog, the Symphony Hall concert is an unprecedented compilation capturing the unmatched genius of Garner's live performances at the beginning of one of the most pivotal years of his life.
Once again, the Mack Avenue label presents us with a top-notch, high-quality document for this extraordinary composer and pianist who left us in 1977 but remains as relevant as ever. The generations that followed continue to interpret his work and remain fascinated by his compositions, with artists like Terry Line Carrington, who joined the Errol Garner Project in 2020. Mack Avenue has once again taken special care with their recordings, giving them a particularly vibrant and modern quality. Naturally recorded in analog at the time, vintage tube mixing consoles provide a unique warmth that, while certainly dated, perfectly complements this work. To serve this concert, the magical trio, consisting of Erroll Garner on piano, Eddie Calhoun on double bass, and Kelly Martin on drums, if only we could have been mice to witness this fabulous concert with wide eyes as these stars were acclaimed by the Symphony Hall Concert audience. Fortunately, this recording allows us to dream; centuries pass, works endure, and once again, we have a fine example of what African American culture contributed, transcending the borders of the USA to become universal and enabling new generations to draw inspiration from such documents.
I cannot tell you if this concert is one of the artist's best; I wasn't born during that era. But one only needs to delve into the press clippings to understand the phenomenon that Errol Garner was at that time. Undoubtedly a powerful phenomenon, as this artist, who did not experience the internet during his lifetime, still has a dedicated website, HERE.
And I don't know why, but the title "Misty" has always stirred a certain emotion in me. This version in this concert is a marvel of interpretation that justifies the purchase of this vinyl on its own. "Misty," known by everyone, is timeless, singing without words, smiling at us from that post-war era, just before cinema in Europe underwent its revolution. Keeping this document alive is a credit to the Mack Avenue label, a label that continues its work in jazz and preserves traditions.
More than highly recommended, every jazz enthusiast should own this album.
Thierry De Clemensat
USA correspondent – Paris-Move
Editor in chief Bayou Blue Radio, Bayou Blue News
PARIS-MOVE, September 18th 2023
::::::::::::::::::::::::::
Side A:
A Foggy Day (In London Town)
But Not For Me
I Can't Get Started With You
Dreamy
Side B:
Lover
Moments Delight
Bernie's Tune
Misty
Erroll's Theme