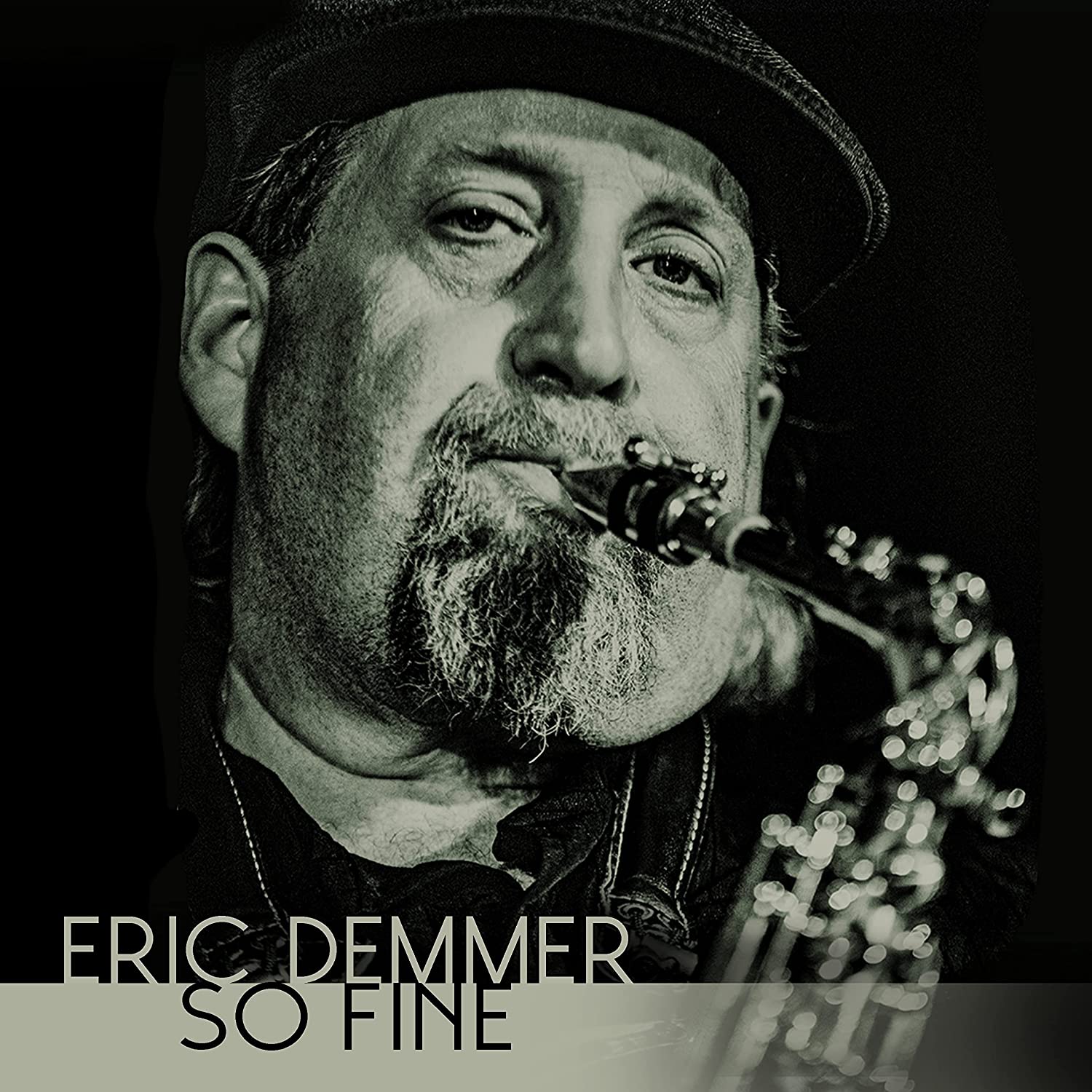 Avec le saxophoniste texan Eric Demmer, on se trouve en présence du cas typique de "local boy makes good". En effet, si on a pu l'entendre souffler sur quantité d'albums d'artistes de renom (de Clarence Gatemouth Brown à Mark May, en passant par John Ellison et Mike Zito), et s'il a également côtoyé, sur scène et en tournée, des pointures telles que Buddy Guy, Eric Clapton, Dr. John, Carlos Santana, Bonnie Raitt, B.B. King, Billy Gibbons, Shemekia Copeland ou les Allman Brothers, il demeure à ce jour essentiellement connu parmi le cercle des musiciens d'accompagnement (et moins du grand public). C'est sur le label de son principal employeur actuel qu'il publie son premier album solo, à la manière dont son aîné Bobby Keyes put également le faire en son temps avec les siens. Ce qui signifie que les invités s'y bousculent (on n'en dénombre pas moins de 17), au rang desquels les plus fameux (outre Zito himself) incluent Jonn Del Toro Richardson et l'organiste Barry Seelen. Mais peu importe le renom de chacun d'entre eux, puisqu'ils partagent tous avec Eric le dénominateur commun de n'être présents que pour servir la musique au sein d'un collectif. Et en la matière, ce bon Demmer s'ébroue avec un même bonheur en marigot funk ("Don't Talk To Me", "What Was I Thinking", "Just Can't Wait", "Any Day Get Away" que chante sa fille Danielle, ou "Get Out Of Town", avec un solo de guitare stratosphérique signé Mark May), en terre afro-cubaine ("She's So Fine") et en territoire sudiste (le languide "Will It Ever Be The Same" que chante Mike Zito, empruntant ses fiers accents à Skynyrd et aux premiers Doobies). Le Texas-shuffle et le rockin' blues ne sont pas en reste (l'humoristique "I'm A Guitar Player" et "I'm Alright", dans la veine de Johnny Winter et Mike Morgan), pas davantage que les slow soul numbers ("Start It All Again" et "Let Me Go", avec les six cordes du non moins remarquable Hugo Rodriguez). Eric ferme le ban sur le up-tempo "Have You Ever Loved A Woman", radicalement différent de celui de Billy Myles dont Clapton et Freddie King firent leur ordinaire. Les soli de son instrument à anches y rugissant de bout en bout avec gourmandise et gusto, voici un chouette good time record, comme son titre l'indique fort à propos.
Patrick Dallongeville
Paris-Move, Blues Magazine, Illico & BluesBoarder
PARIS-MOVE, November 18th 2022
::::::::::::::::::::::::::::::
Album à commander sur le site web de l'artiste, ICI
Notre équipe de Bayou Blue Radio sera présente à la Release Party, à Austin, ce 18 novembre!