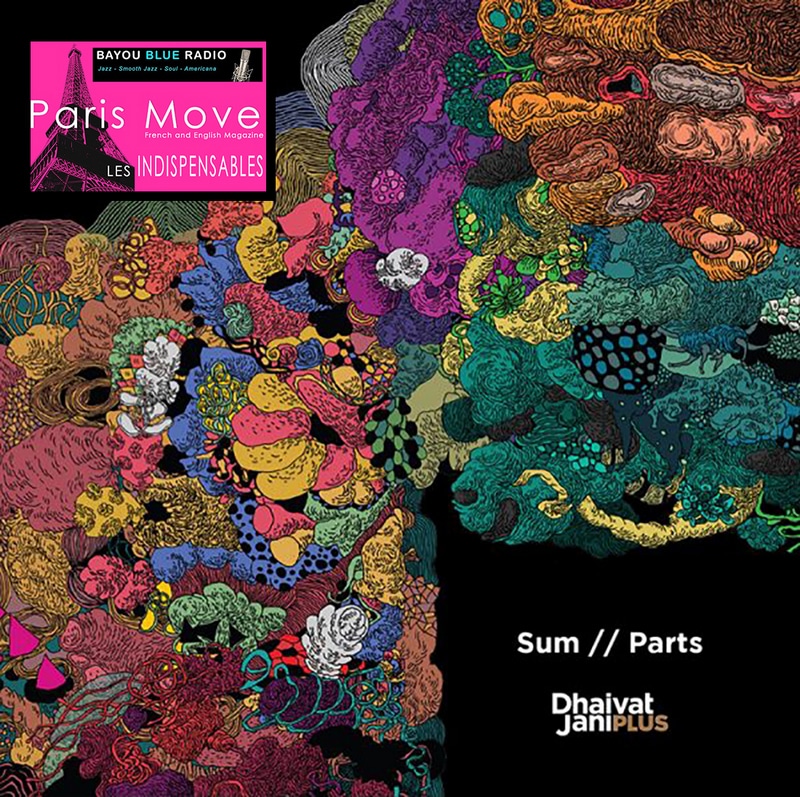 Here is an exciting album, Dhaivat Jani PLUS, the brainchild of composer, drummer, and tabla player based in Toronto, Dhaivat Jani. Hailing from Ahmedabad, India – the city of love, pleasure, food, and warmth – Dhaivat Jani and his band offer original contemporary jazz music with a generous dose of Indian classical music, rock, and seamless improvisation. Right from the first track of this album, one can't let go, captivated by Dhaivat Jani's musical offerings, providing enjoyment throughout the entire CD. Imagining this artist as a true stage beast, successfully infusing his culture into a highly contemporary jazz that is perfectly accessible to our Western ears.
Drawing inspiration from a diverse range of artists including Chris Potter, Brad Mehldau, Led Zeppelin, Trilok Gurtu, Radiohead, Brian Blade, and Tigran Hamasyan, it's safe to say that this artist's cultural influences are particularly broad. Barely having time to pinpoint the specific moment of inspiration in a track, Dhaivat takes us elsewhere, often driven by his inner inspiration. It's so well done that the tracks pass by like little scenes, and if one track from this album can summarize it in a word, it would be track 6, "Kaleidoscope," which feels like a film score.
Not surprisingly, Dhaivat Jani also collaborates with directors, actors, poets, painters, and more. It's true that this album is crafted like what a sculptor would do with sound, with Dhaivat Jani's distinctive writing style being easily recognizable, making him a unique artist who has already received recognition, although we believe he deserves many more, like for this album, for example.
Sum//Parts is a journey into new explorations, a form of play, poetry, and storytelling that creates artistic innovation. Dhaivat Jani opens doors for us, and we eagerly enter, as everything is designed to make us feel comfortable. Here, blending genres is the norm. If you love jazz, travels, and new experiences, you will succumb to the charm of this album, which naturally earns its place among the "Essentials," as stated by Paris-Move and Bayou Blue Radio.
Thierry De Clemensat
Correspondent in USA
Bayou Blue News – Bayou Blue Radio – Paris-Move
PARIS-MOVE, May 25th 2023
::::::::::::::::::::::