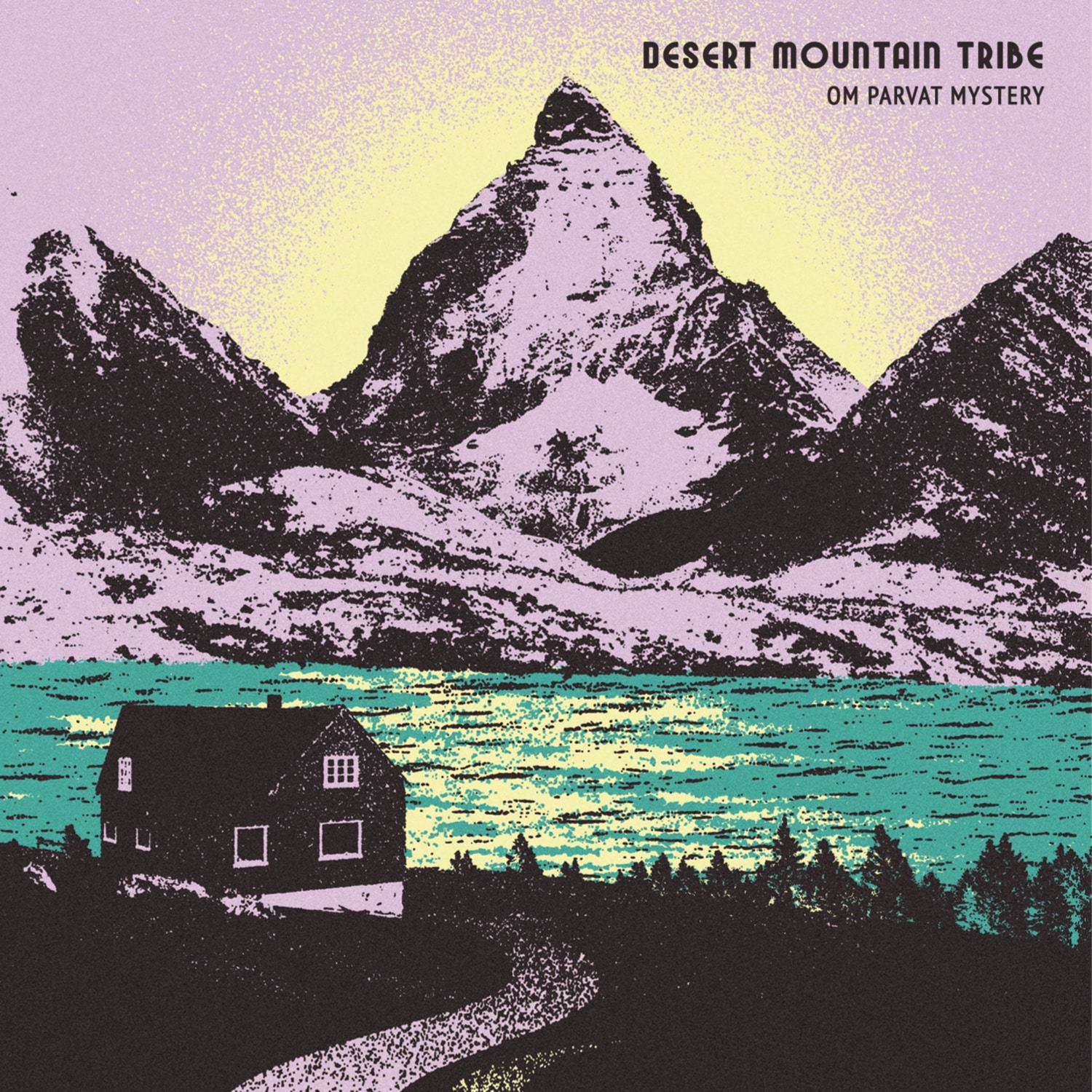 Qu'est-ce qui peut bien inciter des jeunes gens actuels, dont les propres parents devaient être à peine nés en 1968, à opérer ainsi pareil revival psychédélique? Aux vieux briscards (dont nous faisons presque tous partie à PARIS-MOVE), les Londoniens de DESERT MOUNTAIN TRIBE évoquent tour à tour le Can de "Mother Sky" ("Wide Eyes", "Chemical Genius") et "Spoon" ("Spyders", "Himalaya"), les Deviants de Twink, et Hawkwind. Cette voix nimbée d'une réverbe permanente, ces guitares saturées gorgées de fuzz et ces beats hypnotiques invitent en effet à des transes que l'on croyait désormais dévolues aux rave-parties. Quand un sobre arpège acoustique intervient (comme en intro de "World"), on songe aussi furtivement aux La's et à Dodgy, ancêtres naufragés de la scène Paisley des nineties. Car ce trio, adepte de longues envolées lysergiques sur scène, n'en néglige pas la mélodie pour autant. L'apport sur les deux derniers titres de la chanteuse indienne Najma Akhtar emporte ce vaisseau sur des rives où Massive Attack semble se baigner dans le Gange. Cela fait certes beaucoup de références pour un second album en six années d'existence, mais si vous avez connu (ou raté) les nuits de l'UFO en 67, DESERT MOUNTAIN TRIBE vous propose une saisissante session de rattrapage. Embarquement immédiat: aussi crédible qu'un acid-test!
Patrick Dallongeville
Paris-Move, Blues Magazine, Illico & BluesBoarder
::::::::::::::::::::::::::::::
DESERT MOUNTAIN TRIBE are not a tribe based on a mountain in a desert. It's an indie rock band from London, UK, and this new/second album is a captivating psychedelic rock work of art. The scope of the nine songs clearly demonstrate that DESERT MOUNTAIN TRIBE is a band to see Live.
Formed in 2012, Jonty Balls (Vocals/Guitar) /Philipp Jahn (Bass) and Frank Van Der Ploeg (Drums) released their debut album, 'Either That Or The Moon' in spring 2016. The band spent much of 2017 on the road, including tours of both North America and mainland Europe, ending the year with their single 'Interstellar' listed as number 1 in Live4Ever.uk.com's top 20 videos of 2017, beating Noel Gallagher, Alt-J, Royal Blood.
"Om Parvat Mystery" was recorded in the Faroe Islands but… looking out all over the world.
Rockin' Frankie Pfeiffer
Chief editor – PARIS-MOVE
::::::::::::::::::::::::::::::
DESERT MOUNTAIN TRIBE – "Om Parvat Mystery" Track list:
01. It's All Good
02. Way Back To You
03. Wide Eyes
04. World
05. Spyders
06. High Drive
07. VII
08. Himalaya
09. Chemical Genius
Not to miss: the first Desert Mountain Tribe album: "Either That Or The Moon"
Official website: HERE
Facebook page: HERE