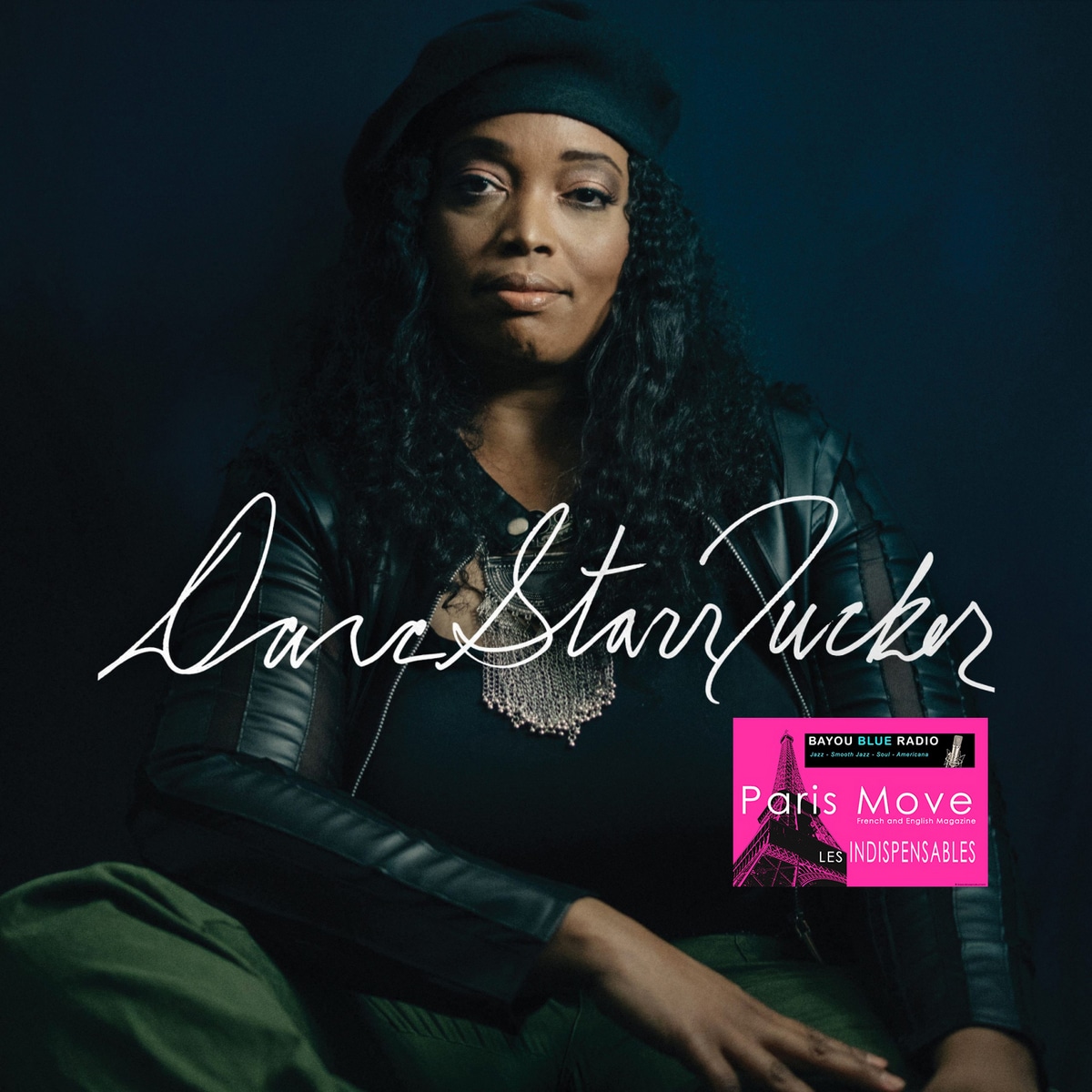 Good things often happen at the same time, and it must be said that at the moment, in terms of vocal jazz, we are rather spoiled, with the album by Gretchen Parlato and Lionel Loueke that I spoke to you about recently (review on PARIS-MOVE), that of Lauren Henderson, that of Kurt Elling and Charlie Hunter which I will tell you about soon, and this sixth eponymous album from singer Dara Starr Tucker which comes to slip into your ears and which is faultless, both creatively and in interpretation.
Considered "a social justice fighter wielding music as a balm" (Morgan Enos – Grammy.com), the acclaimed singer-songwriter seamlessly blends her presence as a jazz and roots singer-songwriter with her growing reputation as a commentator on social media about race, cultural equity, music, and film in her highly anticipated new release. The album features six original compositions energized alongside arrangements of modern and classic songs by songwriters such as Billie Eilish, Bill Withers, John Denver, and Kurt Weill. Tucker's sound and poetry arrive with "penetrating but comforting lullaby-like quality that is both wakeful and reassuring" (Marc Myers – Jazzwax). Her sound is supported by the dynamic musicality of pianists Aaron Parks, Mike King, and James Hurt, bassists Vicente Archer and Greg Bryant, and drummer Marcus Finnie.
And as if it weren't enough that this magnificent voice sublime each of the album's tracks, the lyrics are as interesting as the beautiful arrangements on this album. In fact, Dara uses life moments or social facts to nourish her art and it works out rather well.
At a time when it is very difficult for an artist to be noticed, Dara Starr Tucker chose TikTok, which allowed her to reach a very large audience, including a lot of young people, which is not easy in the jazz world. Dara declares: "I feel uniquely positioned to connect with people who rarely listen to jazz. When they discover my social commentary or satirical videos and suddenly realize that I'm a singer, it piques their curiosity, and often, they want to hear more."
In this month of May, it is mainly in the world of vocal jazz that one must invest, Dara Starr Tucker, with this eponymous album, is favored by the editorial staff of Bayou Blue Radio and Paris-Move, who classify this album as their "Must-Have".
Thierry De Clemensat
Correspondent in USA
Bayou Blue News – Bayou Blue Radio – Paris-Move
PARIS-MOVE, May 9th 2023
::::::::::::::::::::::
Dara Starr Tucker Tour Dates:
June 3rd – Rudy's Jazz Room, Nashville
June 9th – Lowdown, Tulsa Oklahoma
June 25th- SOUTH, Philadelphia
September 11th – Dizzy's, New York, New York