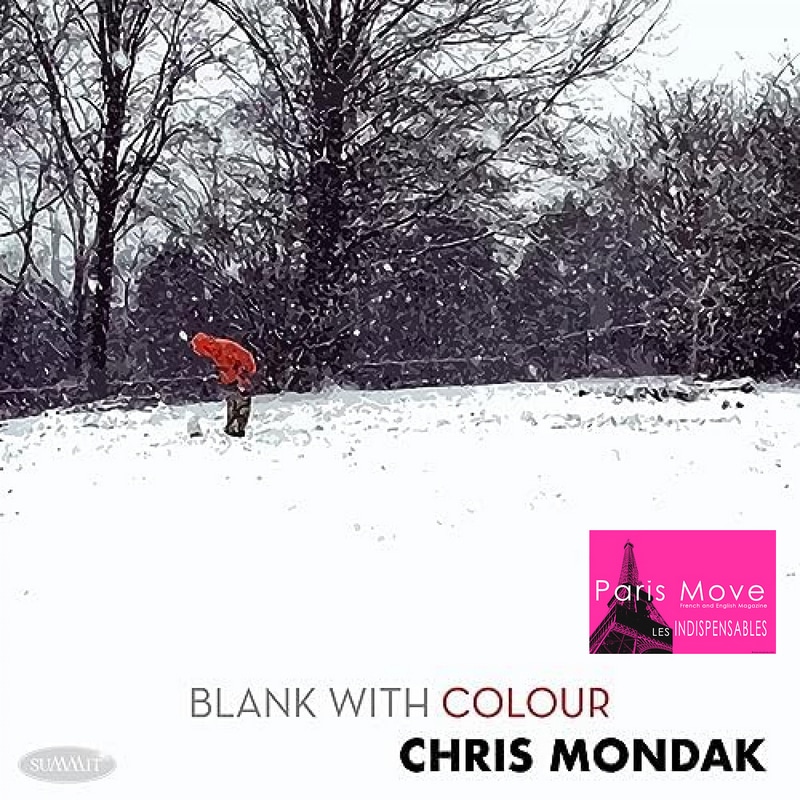 We are currently spoiled with these extraordinary albums that keep coming out one after another. This time, it's bassist Chris Mondack who will be presenting his album "Blank with Colour," a blend of jazz-funk or funk-jazz, whichever you prefer, and it sounds marvelous.
The group is composed as follows:
Chris Mondak – Bass
Dan Hitchcock – Sax
Gabe Feldman – Keys
Jack Macklin – Guitar
Ryan Brasley – Drums
Recorded in analog in a single day (November 7, 2022) at the Welcome to 1979 studio in Nashville, and you'll have fun spotting various musical styles woven in here and there with subtle touches. You might think, "Hmm, that sounds like rock," and then it swiftly transitions to something else; there's no time to get bored with this album that races along like a high-speed train in 10 tracks, including original compositions for eight of them. While they are tailor-made for the bass, they are equally sophisticated on the other instruments.
On "Blank With Colour", Chris Mondak's third CD, Chris includes cover songs for the first time. One is an animated instrumental version of the classic "Cruel to Be Kind" by bassist Nick Lowe. The second sees guitarist Jack Macklin unleash his inner George Benson on José Feliciano's composition, "Affirmation."
As you can see, this album offers a wide range of very different tracks that could make you dance and dance some more. And to help you better understand who this bassist is if you haven't heard of him yet, here's an excerpt from his biography: Born in Venezuela, raised in Florida and Illinois, and educated in Boston, bassist and composer Chris Mondak moved to Nashville in 2020 after earning his B.M. from the New England Conservatory, where he studied with Cecil McBee and Dave Holland. Chris quickly became a staple in Nashville's thriving jazz scene. As a dynamic bassist and performer, Chris has also spent a lot of time on the road, with two multi-week tours in China, as well as concerts in Mexico, Panama, and more than 20 U.S. states. As a composer, Chris has received two awards, one in Italy in 2023 for his composition "Begetting," a song on the "BLANK WITH COLOUR" album, and another in China in 2019 for "Always Smiling," which Chris recorded and performed during his time with the Nextgen Jazz Quartet.
Suffice it to say that once again, the editors of Bayou Blue Radio and Paris-Move have recognized and appreciated this artist for his true worth by awarding him the "Indispensable" sticker for this new album.
Thierry De Clemensat
USA correspondent – Paris-Move
Editor in chief Bayou Blue Radio, Bayou Blue News
PARIS-MOVE, September 27th 2023
::::::::::::::::::::::::::
To buy this CD