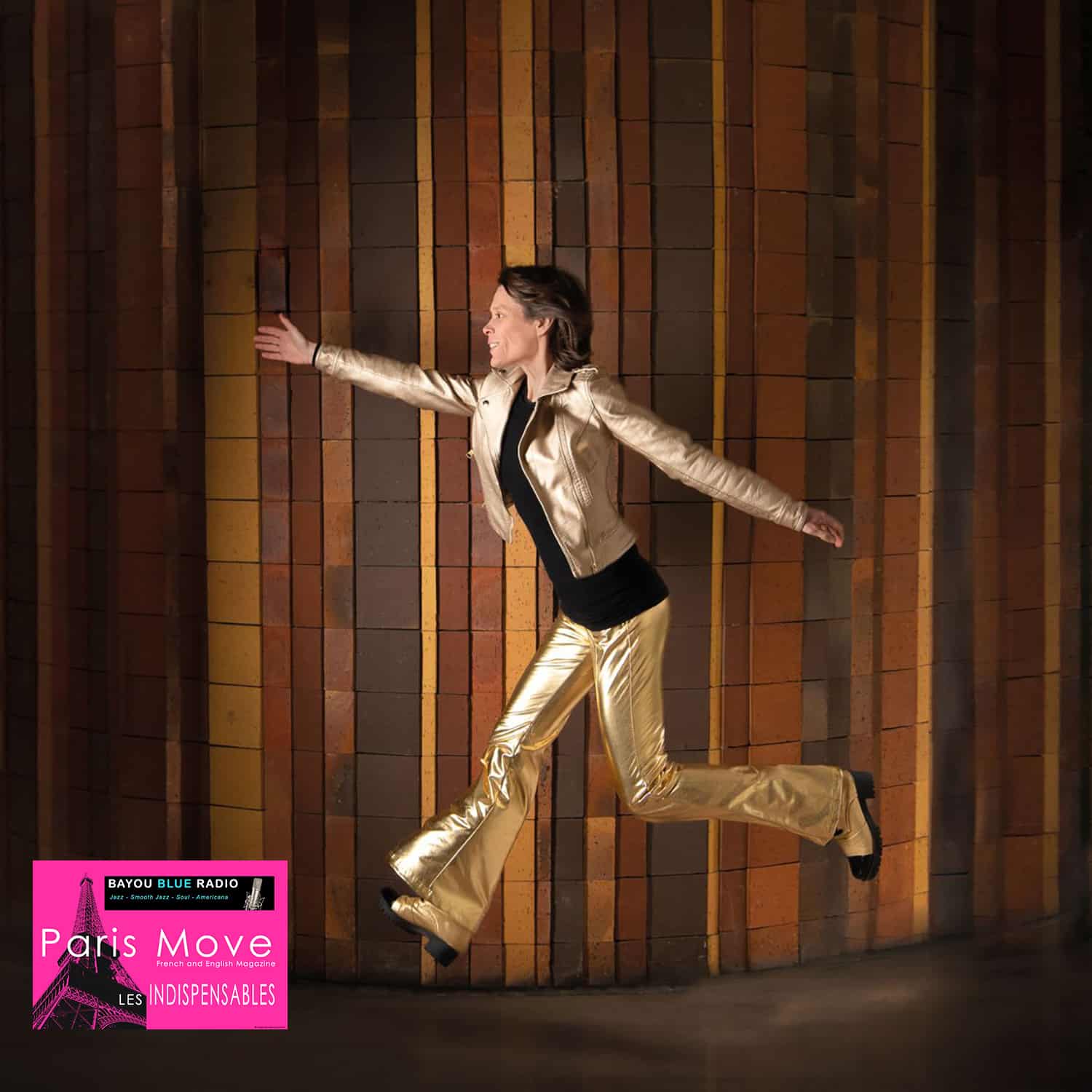 Thought you knew everything about the music of the incredibly talented saxophonist Céline Bonacina? You won't believe your ears when you hear her new album, Jump! As I mentioned earlier, this year we are overwhelmed with album releases, and we are already talking about September releases due to the pandemic's impact. Albums scheduled for this period are all coming out together over the past few months.
From her usual group of musicians, only the excellent bassist Chris Jennings remains, the most Canadian of the French, or perhaps the other way around. Besides her own albums, he is often found playing alongside Joachim Kühn, Nguyen Le, and other big names in European or international jazz. You can explore his website here.
On the Fender Rhodes, keyboards, and vocals, we have the American Rachel Eckroth, whom I wasn't familiar with, but who has done a remarkable, ethereal job on this album, providing a platform for Céline Bonacina to shine. I also invite you to discover this artist here.
On drums, we find an artist well-known to the Americans, who has played in the Saturday Night Jazz Band and Jazz at Lincoln Center, and you may have also heard him alongside guitarist Nguyen Le. Needless to say, his drumming is highly effective. You can check him out here.
I've known Céline Bonacina since her beginnings, and never before has she had such a skilled, groovy, and captivating group. Despite this, the compositions of Céline are not different from what she has always done. There's simply a wealth of artistic experience, combined with extraordinary musicians who harmonize perfectly with Céline Bonacina's intense and often poetic writing. Clearly, all these musicians from the Americas have understood Céline's work perfectly, which allowed her to feel free in her creation and deliver an album that is one of the best I've held in my hands since 2016.
This album has beauty and intelligence, inspiring both movement and attentive listening. It's a pure marvel of creativity and sound exploration. Hopefully, this album will give wings to Céline Bonacina and take her to the USA, where she already has quite a few fans, despite never having played there. Regularly ranked in DownBeat magazine as one of the best baritone saxophonists, as far as I know, she's the only artist who has received this honor without ever having performed in the USA. The old Europe now seems too small for such immense talent.
I'm eagerly looking forward to seeing this project on stage, with these four artists who sound as if they were ten, pushing the boundaries of artistic creation beyond reason. Each of them deserves praise for the high quality of their work. Céline Bonacina finally has a band that matches her immense talent. Who would complain about that?
And now, it's probably time to go back in time a bit. Céline's career began on the German label ACT, and you can see her own creations and the albums she participated in here. Then, she continued on the Cristal Records label. It's interesting to explore all her albums to understand the progression of this artist, which helps to grasp this new album that will be released in September. Consider this your warning; be sure to be there!
Thierry De Clemensat
USA correspondent – Paris-Move
Editor in chief Bayou Blue Radio, Bayou Blue News
PARIS-MOVE, July 28th 2023
::::::::::::::::::::::::::
For now, only the title "Tunnel" is available HERE