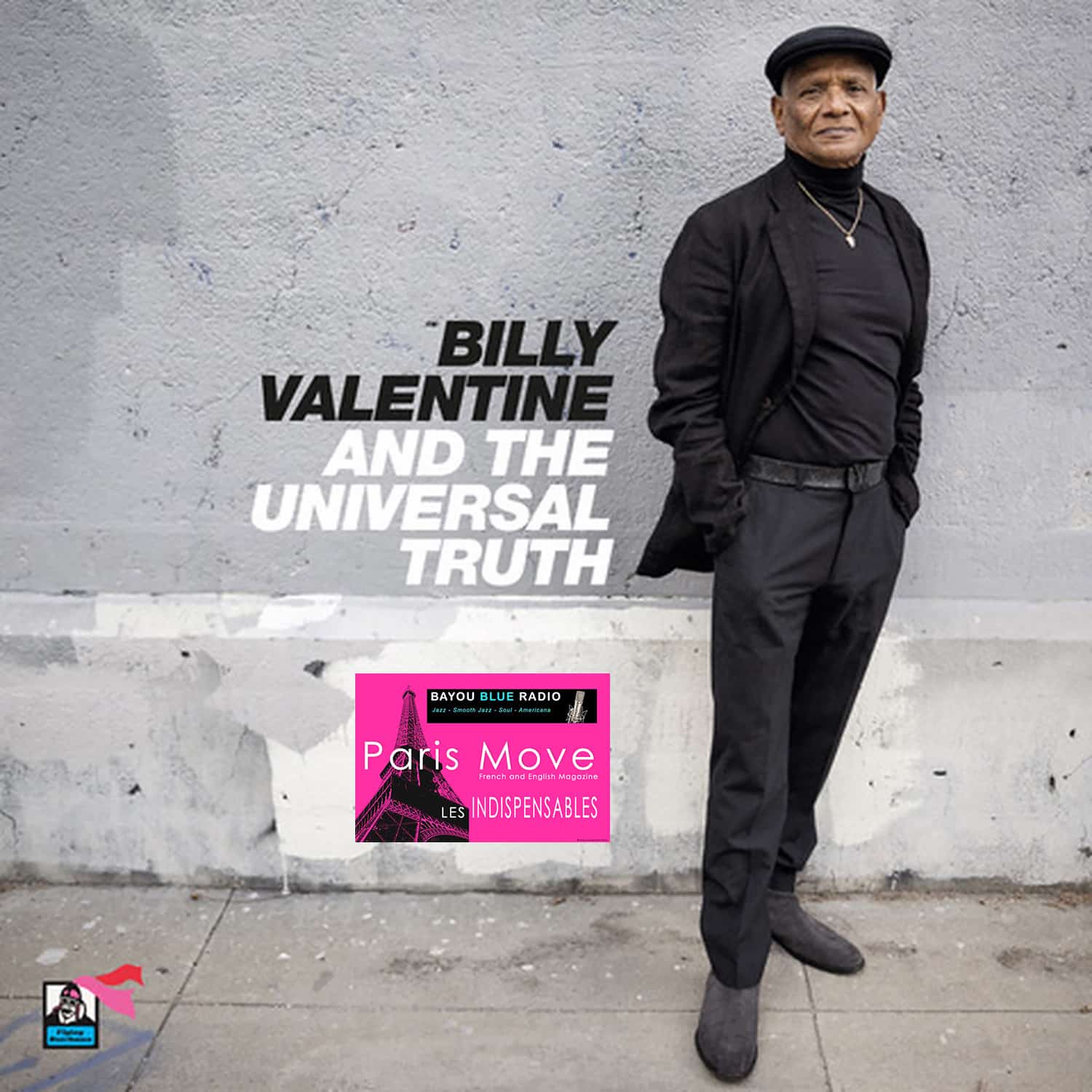 Here we are carried away by the fantastic voice of this artist, whose accompaniment by excellent artists that you regularly hear on Bayou Blue Radio, such as Immanuel Wilkins, Theo Crocker, Jeff Parker, Larry Goldins and bassist Pino Palladino, should come as no surprise. This album flirts with the shores of soul music and jazz. Billy Valentine may not be a household name, but he should be familiar to most people through Simply Red's 1983 interpretation of the Valentine brothers' song "Money's Too Tight (To Mention)". Originally written and recorded by Billy and his brother John, the song was a protest against President Ronald Reagan's economic policy.
There is always a sense of advocacy in Valentine's vocal expression, as most of the well-known artists in the 1970s on the soul and funk scene in the US have accustomed us to, a search for Africanity in the musical themes and rhythms employed and choirs that fall from the sky like flamingos in migration, finally arriving at their destination.
Billy Valentine's recognition as a songwriter and composer emerged after writing songs for other artists such as Will Jennings, Ray Charles and the Neville Brothers, beautiful references that make us dream and with this album Valentine proves that he has not lost his immense talent over the years.
As the session for this album continued, the world began protesting after the murder of George Floyd in May 2020, making the recordings even more poignant, the songs taking on a sense of urgency and indeed sending shivers down our spine throughout the CD, there's something raw that speaks to us, a deep sense of humanity, like a cry of despair that pierces the night.
Having always been drawn to message songs (Valentine recalls witnessing civil rights demonstrations throughout the deep South of the United States, the Kent State University shooting in 1970, as well as the devastating consequences of the Vietnam War on many returning military veterans) the specific subjects and themes of the album's song selection speak to the modern era. In particular, the rise of the Black Lives Matter movement following the acquittal of George Zimmerman, who murdered Trayvon Martin; the polarizing presidency of Donald Trump, which ended with a violent insurrection at the Capitol; and the increase in gun violence in the context of economic and social disparities.
All great black American artists use art to convey their message, and after the sublime album of our friend Anthony Branker, Billy Valentine will be releasing on your turntable on March 24th, in a different style, but just as captivating, fascinating, the kind of thing we listen to with the utmost respect, it is one of the aspects of Bayou Blue Radio to highlight this kind of artist, and it is our pride. It is thanks to people like Anthony Branker and Billy Valentine that we can elevate our minds and preserve our humanity and respect for others.
Musically, it is near perfection, if not perfection, these musicians take pleasure in playing together and offer us dreamy arrangements.
The Paris-Move and Bayou Blue Radio editors often share the same feelings, let's remind here that this album includes a version of Prince's Sign Of The Times of a beauty to upset your heart, so many reasons to attribute this album with the "indispensable" sticker.
Thierry Docmac
Correspondent in USA
Bayou Blue News – Bayou Blue Radio – Paris-Move
PARIS-MOVE, January 27th 2023
::::::::::::::::::::::