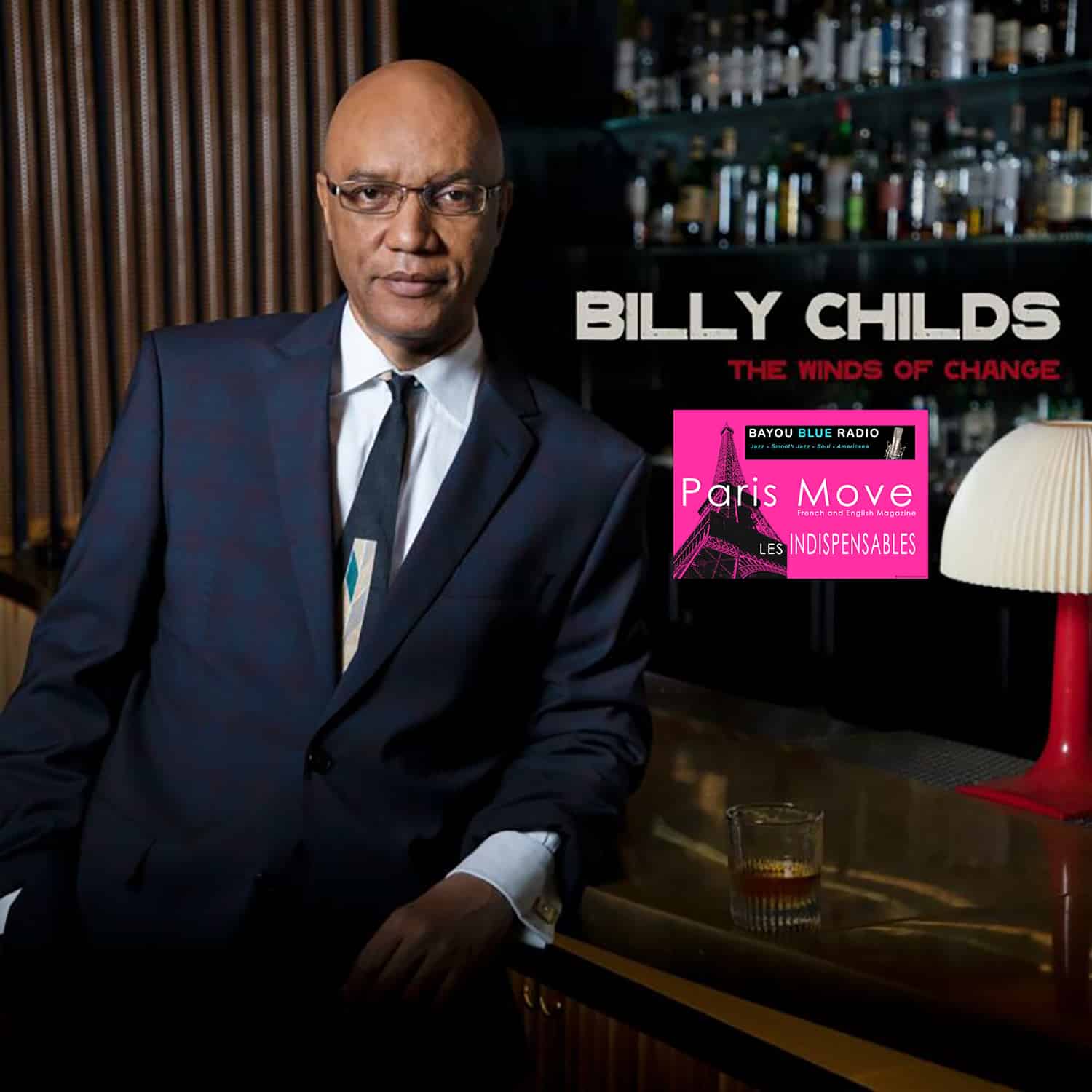 On his third album for Mack Avenue Records, five-time GRAMMY® Award winner Billy Childs has brought together a quartet of stars featuring trumpeter Ambrose Akinmusire, bassist Scott Colley, and drummer Brian Blade. This composer and pianist invites us into his brilliant universe, and the excellent group effortlessly and inspiringly delves into the compositions of this album, leaving plenty of space for the trumpeter to indulge in for our listening pleasure. You can catch this trumpeter on Bayou Blue Radio.
On The Winds of Change, the critically acclaimed pianist/composer presents five new original compositions as well as exhilarating arrangements of Chick Corea's "Crystal Silence" (originally featured on Corea's ECM recording of the same name in 1972 with vibraphonist Gary Burton) and Kenny Barron's "The Black Angel" (originally featured on the Atlantic recording of the same name made by trumpeter Freddie Hubbard in 1970) to push the creative boundaries of the group and inspire a new collective sound paying tribute to jazz legends and the art form.
The four musicians have an excellent rapport and seem to be having a blast, taking us from one track to the next with the only drawback being the space between tracks that threatens to interrupt the creative, elegant, and somewhat intellectual whirlwind without being impenetrable. The arrangements of Chick Corea's "Crystal Silence" and Kenny Barron's "The Black Angel" only reveal how much of a brilliant artist Billy Childs is and how he's on his way to becoming an essential figure on the jazz scene in the USA. With the finesse of his playing, the excellence of the arrangements, and his ability to energize each of the artists in the group, it's hard to overlook an album like this. Ambrose Akinmusire and Billy Childs are in perfect sync, speaking the same language, and the bass/drum section is truly royal, so we let ourselves be intoxicated to the point that the editorial staff of Paris-move and Bayou Blue Radio have classified this album as "essential".
Thierry Docmac
Correspondent in USA
Bayou Blue News – Bayou Blue Radio – Paris-Move
PARIS-MOVE, March 15th 2023
::::::::::::::::::::::