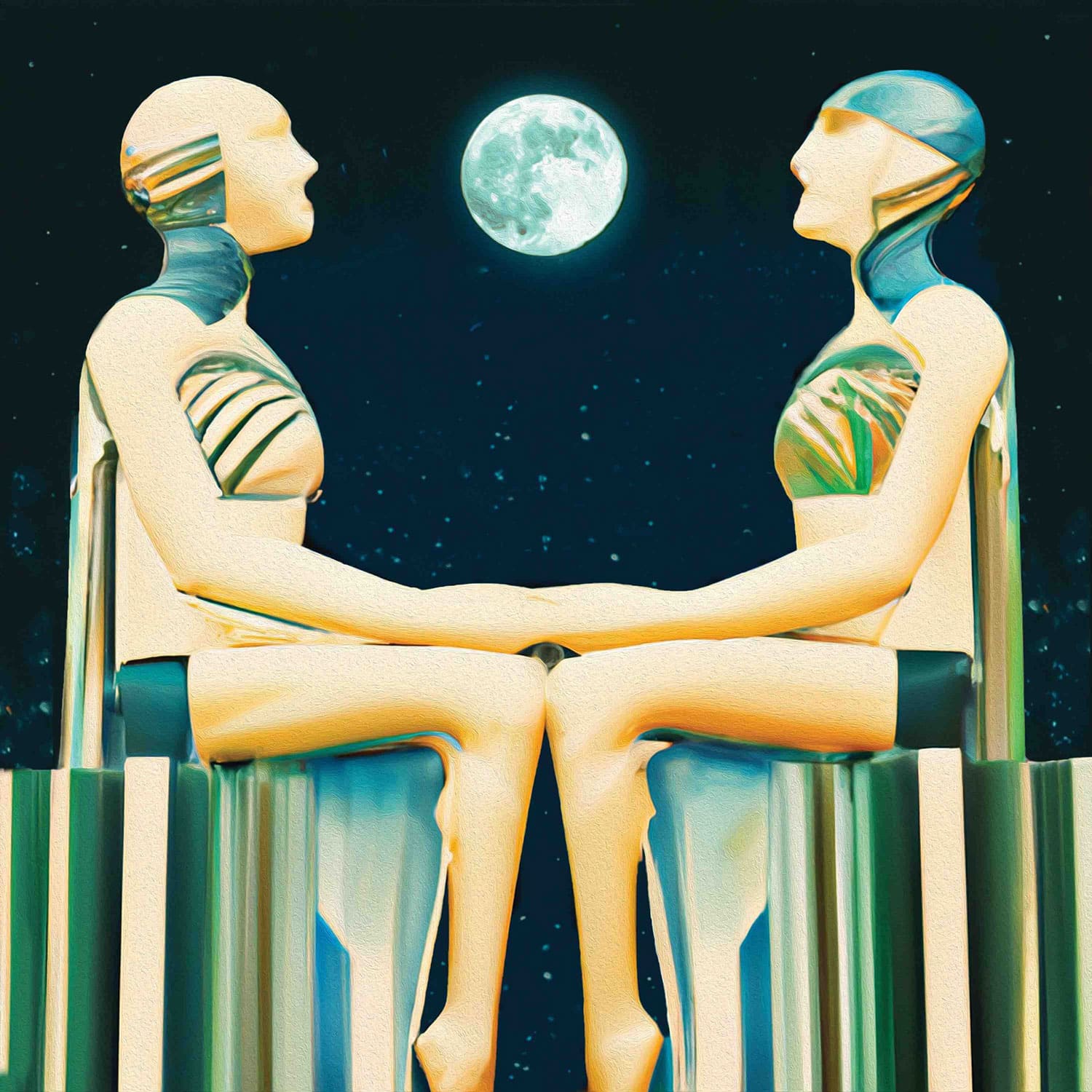 Here's another album that will keep you smiling all day. In 2022, this Canadian group won the "Instrumental Artist Of The Year" award at the Western Canadian Music Awards, a well-deserved recognition given the pleasure that comes from listening to this album. The music is a mix of jazz, funk, and some soul influences in the arrangements that sometimes remind us of the early 80s. There is an artistic approach and an original sound that flows from this album.
The group consists of about ten musicians, including singer Lyndsay Brian on tracks 6, 8, and 10, who fits perfectly with Astrocolor's inspirations. Everything is so perfect in terms of arrangements that all you have to do is slip into this album to take off. Since you won't find anything else on the website other than a photo of the group, let me describe them to you here: Nell James on synths and Rhodes, Anand Greenwell on saxophone, Andrew Poirier on guitar, William Farrand on bass, Chris Mackenzie on guitar-bass-keyboard, Piers Henwood on piano and guitar, Amrit Basi on percussion, Thomas Shields on synth and programming, Lyndsay Brian on vocals, and Kanaspuro on flute.
We particularly like the "soft groove" vibe that emanates from all the tracks and the arrangements that give this group a unique character. We understand the reason for their ten million streams, as this album and Astrocolor's music speaks to everyone without age or cultural boundaries. We can even say that in some respects, this album is similar to artists like St Germain.
So, if you simply love beautiful works and exceptional mixing, and you don't care about anything else other than the pleasure of discovery, you will understand why the editors of Bayou Blue Radio and Paris-Move have made it their favorite. It could even be an essential addition to your collection with a little extra originality in the compositions.
Thierry Docmac
Correspondent in USA
Bayou Blue News – Bayou Blue Radio – Paris-Move
PARIS-MOVE, March 22nd 2023
::::::::::::::::::::::