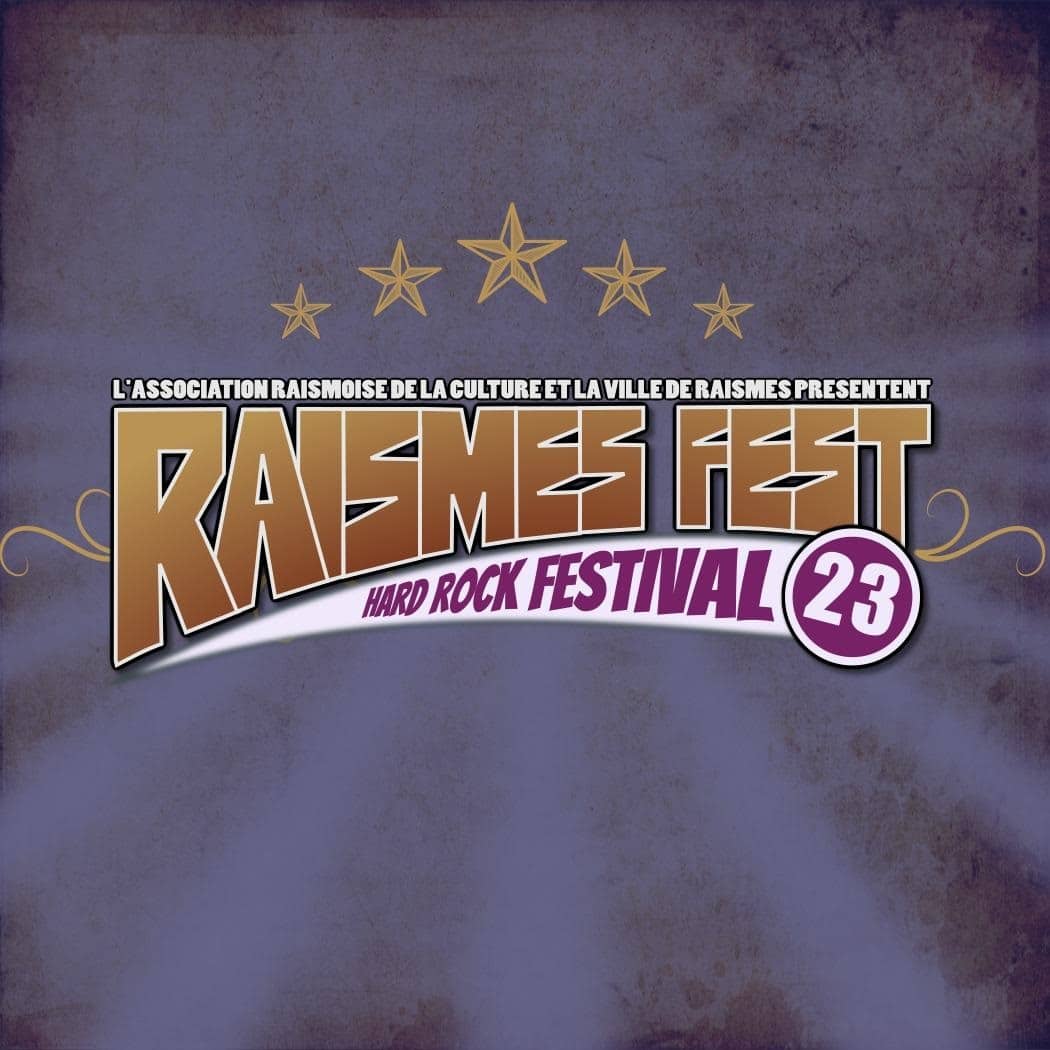 PARIS-MOVE, September 5th 2023 – Depuis sa première édition avec Vanden Plas en 1998, le Raismes Fest (à 5 km au nord-ouest de Valenciennes) a bien grandi. Et a su développer deux journées à thème qui nous sont chères, consacrées au hard rock. Glenn Hugues, Uriah Heep ou encore UFO ont ainsi officié sur la mainstage en 2007, 2010 et 2017, complétant l'offre des deux festivals français dédiés en amont: le Hellfest (Clisson) et le Motocultor (Carhaix). Après The Darkness et The Quireboys l'an passé, l'équipe organisatrice de Philippe Delory nous gratifie de H.E.A.T. et Ian Paice Purpendicular (plays Deep Purple) en têtes d'affiche des samedi 9 et dimanche 10 septembre 2023. Paris-Move sera sur le pont pour vous en faire écho…
RUNNING ORDER DU SAMEDI 09 SEPTEMBRE
12h30 – 13h00 : Cleytone
13h15 – 13h55 : Zoë
14h10 – 15h00 : The Electric Alley
15h15 – 16h05 : Little Odetta
16h20 – 17h20 : Ganafoul
17h40 – 18h50 : Ray Wilson
19h10 – 20h20 : Eclipse
20h40 – 22h00 : Dizzy Mizz Lizzy
22h30 – 00h00 : H.E.AT.
RUNNING ORDER DU DIMANCHE 10 SEPTEMBRE
12h30 – 13h00 : Black Hazard
13h15 – 13h45 : The Mercury Riots
14h00 – 14h50 : Moho Vivi
15h05 – 16h05 : Threshold
16h20 – 17h30 : Robert Jon & The Wreck
17h50 – 19h00 : Electric Mary
19h20 – 20h30 : Mike Tramp
21h00 – 22h30 : IAN PAICE PURPENDICULAR
Réservations sur le site officiel du festival, ICI
.
H.E.A.T. "One By One" (Francfort 2023):
Ian Paice Purpendicular "Ready An' Willing" (Leipzig 2023):
.
Compte-rendu du Raismes Fest 2022 sur Paris-Move: ICI
Jean-Christophe Baugé
BLUES MAGAZINE/ JAZZ NEWS/ LEGACY (DE)/ METALLIAN/ PARIS-MOVE/ ROCK & FOLK