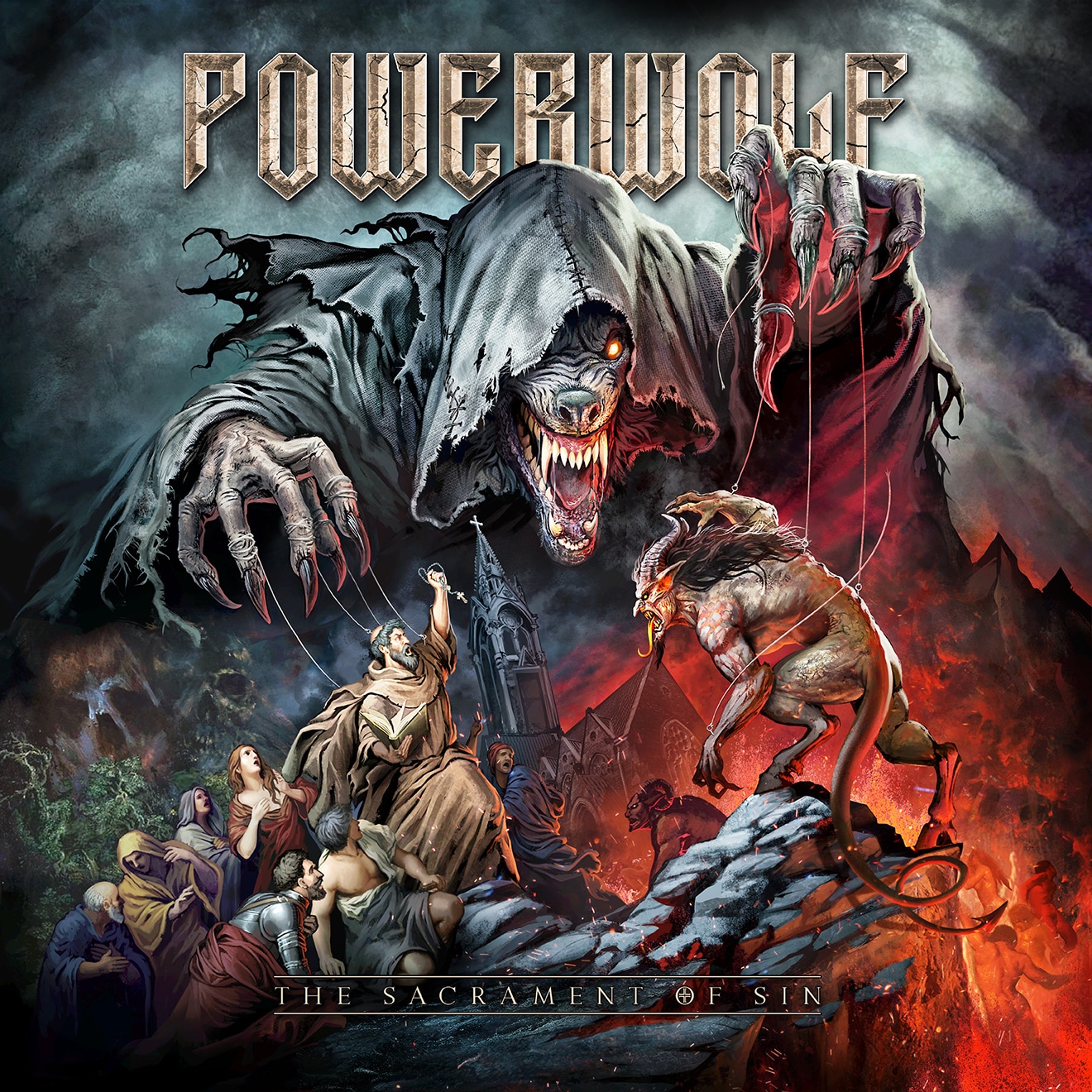 POWERWOLF, "the" phénomème Heavy Metal est de retour en France, avec 10 date en janvier en France!
*Guest Amaranthe + Kissin Dynamit
POWERWOLF Tour dates:
10.01. Toulouse – Bikini
11.01. Bordeaux – Le Rocher De Palmer
15.01. Lille – L'Aéronef
16.01. Nantes – Le Stéréolux
17.01. Rouen – Le 106
24.01. Reims – La Cartonnerie
26.01. Nancy – L'Autre Canal
27.01. Marseille – Espace Julien
28.01. Lyon – Transbordeur
29.01. Strasbourg – La Laiterie
Billetterie en ligne pour toutes les dates de la tournée, ICI
Pensez à récupérer votre album "THE SACRAMENT OF SIN" disponible sur le site du groupe, ICI
Et surtout n'oubliez pas de précommander votre exemplaire du nouvel opus de POWERWOLF, "Metallum Nostrum", dont la sortie est confirmée pour le 11 Janvier 2019 via Napalm Records!
Pour précommander, cliquez ICI
Germany`s most successful metal band is back in France!
After spilling gallons of blood and fighting tirelessly, after only two albums with Napalm Powerwolf shot straight to the pole position of the official German album charts (and another album made it into the top three!). After selling out venue after venue and thrilling bigger and bigger hordes of fans, the time is right for a new chapter: The Sacrament Of Sin which offers a dozen metal psalms forged for all eternity!
Powerwolf entered Fascination Street Studios in Örebrö, Sweden starting in January 2018 to work on their seventh manifesto together with renowned producer Jens Bogren (Opeth, Arch Enemy, Amon Amarth). The result is brimming with the Germans` trademark sound, and yet the band have recorded their boldest and most adventurous album to date! 'Where the wild wolves have gone' even marks the first ballad in Powerwolf history – whereas 'Nightside of Siberia' does the exact opposite and turns out to be one of the heaviest tunes the fivepiece have ever written. 'Incense And Iron' simply MUST be part of every future setlist with its folky nature and anthemic catchiness; and epic single 'Fire & Forgive' brilliantly melts infectious melodies into timeless, heavy shredding. The Sacrament Of Sin overwhelms both with sophisticated songwriting and sheer aggression – and proves once more why Powerwolf are the one and only true high priests of heavy metal!!!
(photo: ©Jacky Moutaillier for PARIS-MOVE)
(photo: ©Jacky Moutaillier for PARIS-MOVE)
Ne ratez surtout pas le Live report de POWERWOLF à la HARD ROCK SESSION à Colmar – dimanche 5 août 2018 qui vous est proposé sur PARIS-MOVE, ICI
Reportage: Jacky Moutaillier pour PARIS-MOVE
Photos: © Jacky Moutaillier