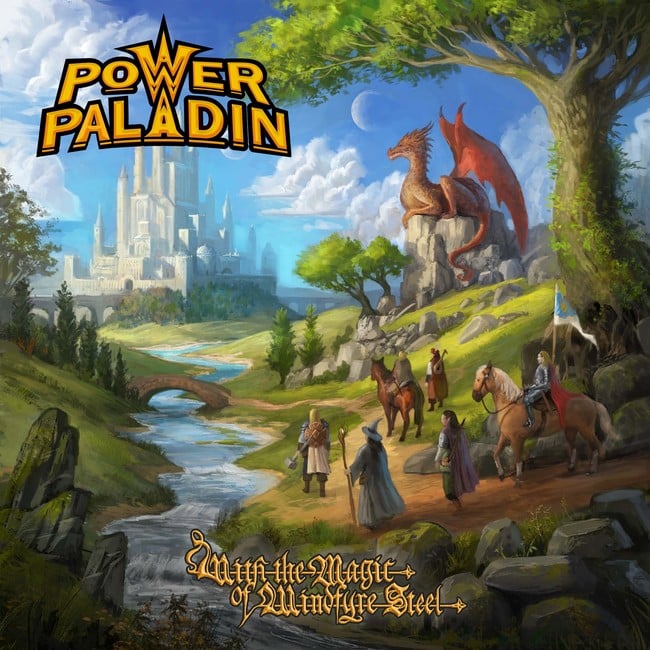 PARIS-MOVE, January 10th 2022 – POWER PALADIN dévoilent le clip animé de "Creatures Of The Night". Sortie du premier album "With The Magic Of Windfyre Steel" et album à commander ICI.
Enregistré et produit par POWER PALADIN eux-mêmes, mixé par Haukur Hannes aux Mastertape Studios (AUÐN, DYNFARI etc.) et masterisé par Frank de Jong au Hal5 Studio (BLEEDING GODS etc.), l'album ne cache pas les idoles musicales du groupe: "IRON MAIDEN, DIO, HELLOWEEN – la liste des groupes des années 80 qui nous influencent est assez évidente, mais en grandissant, nous avons en fait écouté beaucoup plus la deuxième vague de power metal et des groupes comme EDGUY, RHAPSODY et HAMMERFALL", expliquent-ils
L'amour du groupe pour les jeux fantastiques et les livres d'auteurs tels que Brandon Sanderson et Joe Abercrombie ne passe pas non plus inaperçu: James Child (Astral Clock Tower Studios) a traduit cette inspiration dans les illustrations aventureuses de l'album.
With The Magic Of Windfyre Steel« – Track Listing:
01. Kraven The Hunter
02. Righteous Fury
03. Evermore
04. Dark Crystal
05. Way Of Kings
06. Ride The Distant Storm
07. Creatures Of The Night
08. Into The Forbidden Forest
09. There Can Be Only One
Photo Credit: Eva Alexandra Photography
POWER PALADIN are:
Ingi Þórisson | guitars
Atli Guðlaugsson | vocals
Bjarni Egill Ögmundsson | keys
Einar Karl Júlíusson | drums
Bjarni Þór Jóhannsson | guitars
Kristleifur Þorsteinsson | bass