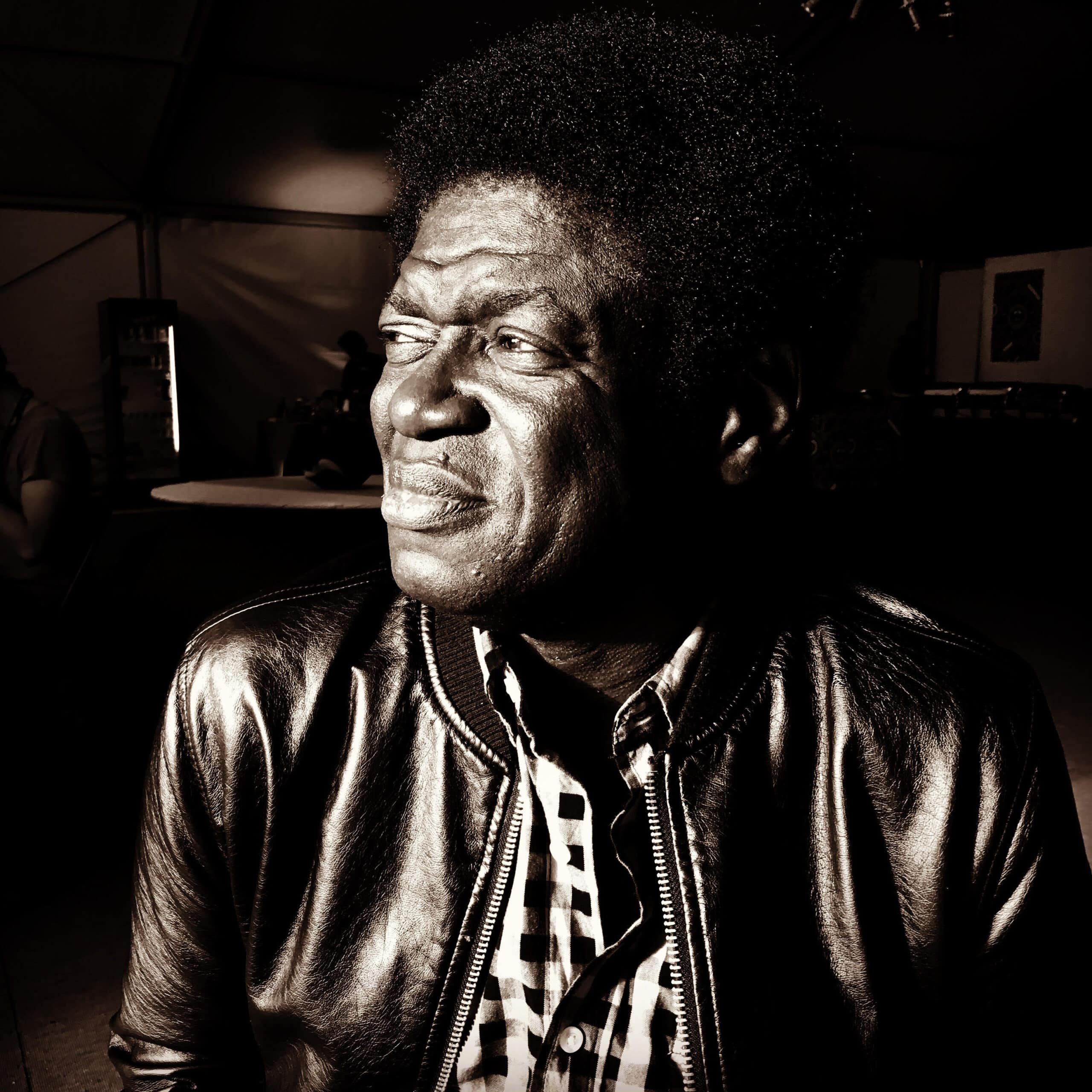 Après Sharon, Charles…
Moins d'un an après la disparition de la grande Sharon Jones des suites d'un cancer du pancréas, c'est au non moins grand Charles Bradley d'endeuiller la sono Soul mondiale.
Outre leur label commun, Daptone, et leur funeste sort final, ces deux-là avaient en commun un destin de résilience face à la fatalité. C'est que pour des gens comme eux, la Soul était un sport de combat.
Dans le cas de Charles Edward Bradley, cette lutte commença très jeune, dans une famille marquée par les stigmates de l'extrême pauvreté. Abandonné très jeune par sa mère, il finit par la retrouver semi-folle, dans un Brooklyn à la Selby. De là, et de sous-jobs en sots métiers, l'adolescent qu'il devint crut trouver un espoir de rédemption en vivant l'épiphanie d'un des concerts que James Brown donna vers l'orée des sixties, à l'Apollo de Harlem.
D'un hobby de sosie du Parrain, qui le vit se produire dans les pires bouges du Maine, du Bronx et de l'Alaska, il finit par faire une carrière à temps plein sur le tard. Il avait passé la soixantaine quand les patrons de Daptone le découvrirent, et lui firent enregistrer le premier des trois albums qu'il lèguera pour seule postérité.
On y découvrait un grand vocaliste, à la fois sensible et puissant, dont les maniérismes, certes hérités pour bonne part de ceux du grand James, traduisaient une profonde imprégnation de la Soul culture la plus noble. Le cancer du foie qu'il combattait depuis des mois lui finalement asséné l'uppercut fatal samedi 23 septembre, à quelques semaines d'entrer en sa soixante-dixième année.
R.I.P. Charles Edward Bradley, 5 novembre 1948 – 23 septembre 2017
.
Patrick Dallongeville
Paris-Move, Blues Magazine, Illico & BluesBoarder
.
::::::::::::::::::::::::::::::::::
Soul singer Charles Bradley has died, according to posts on his official Twitter and Facebook accounts. He was 68.
"Mr. Bradley was truly grateful for all the love he's received from his fans and we hope his message of love is remembered and carried on," read a message posted on his Facebook page Saturday. "Thank you for your thoughts and prayers during this difficult time."
.
The musician, known as the "Screaming Eagle of Soul," was diagnosed with stomach cancer in 2016. He returned to performing after undergoing treatment but earlier this month, cancelled the remainder of his tour for health reasons.
In addition to stops across the U.S. and Europe, Bradley was forced to cancel dates in Halifax and Vancouver.
"He began to feel run down during recent tour dates and learned that his cancer spread to his liver," said another Facebook post, adding the cancer had not returned to his stomach. The cause of death has not been specified.
Bradley was known for energetic performances on stage, and had played some of the world's biggest music festivals, including Coachella in California and Glastonbury in England.
.
His life was chronicled in the 2012 documentary Charles Bradley: Soul of America, which traced his rise from poverty and James Brown impersonations to the launch of his musical career.
The soul singer was signed by the independent funk label Daptone Records, which was also involved in Amy Winehouse's Grammy-winning 2006 album Back to Black.
Bradley released his debut solo album No Time For Dreaming in 2011 at the age of 62. It was followed by two other albums, Victim of Love (2013) and Changes (2016).
The title track Changes, a well-received cover of the Black Sabbath classic, as well as Dusty Blue from Victim of Love, were both featured on separate seasons of the TV series Suits.
.
Official video "Changes" HERE