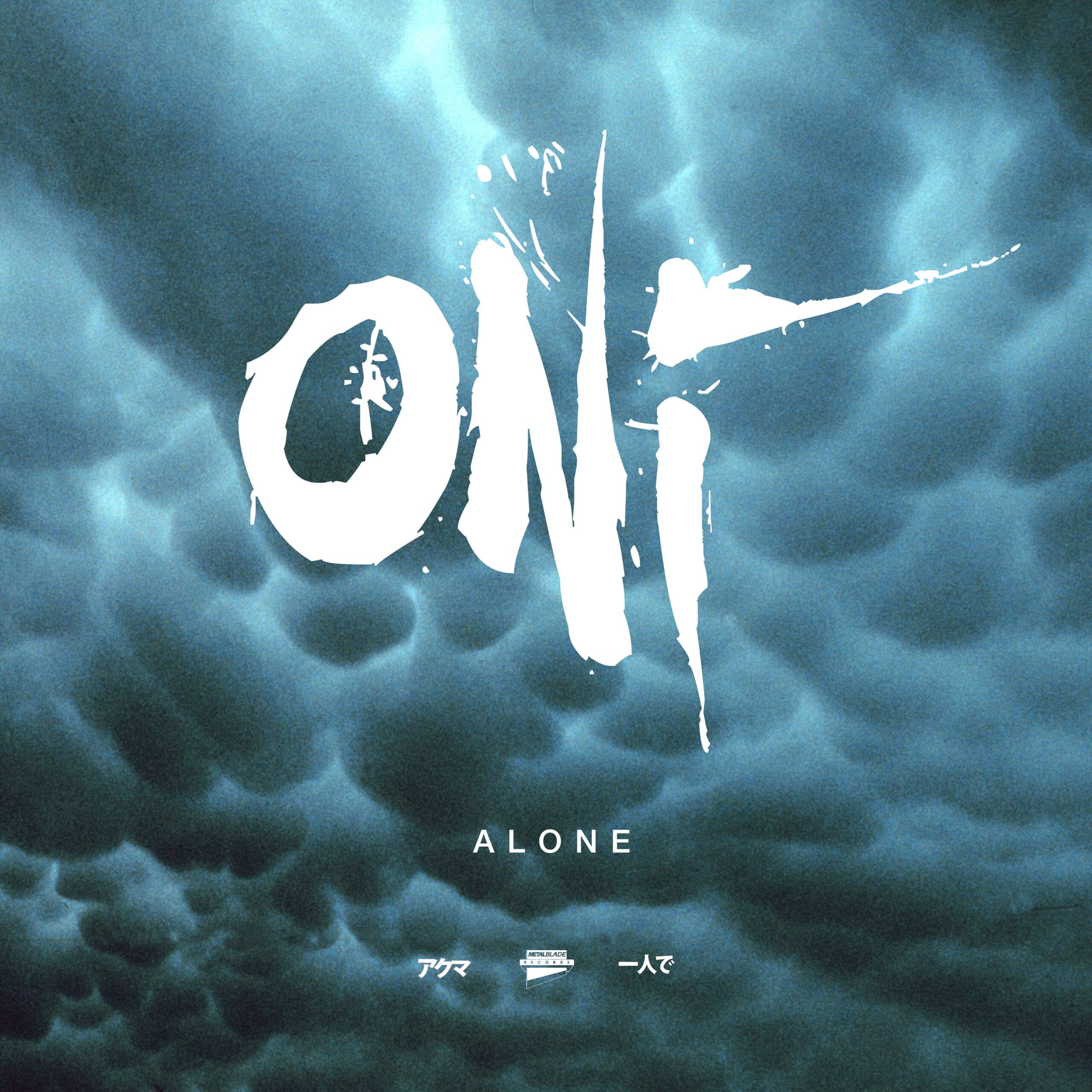 PARIS-MOVE, November 26th 2019 – ONI announces new digital EP, 'Alone', and the band launches new single, "Breathe Again".
On December 13th, ONI will release a new digital EP, Alone, via Blacklight Media Records/ Metal Blade Records. Produced by Josh Wilbur (Lamb Of God, Gojira, Trivium), Alone can be pre-ordered now HERE
To pre-order 'Alone' on the Bandcamp , just click HERE
The new single, "Breathe Again" is streaming, along with the title track HERE
Vocalist Jake Oni adds: "I've been working on new music for the last couple years and am very excited for 'Breathe Again' and the full 'Alone' EP to release. More music coming soon!"
With their influences rooted in progressive metal, the band's sound can be compared to the genre's heavy hitters – The Human Abstract, Protest The Hero and Between The Buried And Me – yet they remain truly unique.
Debut album, Ironshore (2016), took listeners on an absorbing ride that provided ample opportunity for head-banging, singing along and deep introspection. Fans can expect another crushing release when Alone drops this December.
Alone track-listing:
1. Alone
2. Rift
3. Dead Inside
4. Breathe Again
5. Faceless Portrait
The line-up:
Jake Oni – Vocals
Martin Andres – Guitar
Chase Bryant – Bass
Johnny D – Xylosynth
Joe Greulich – Drums
"Alone", "Rift" & "Faceless Portrait" were written by ONI.
"Breathe Again" and "Dead Inside": ONI and Nick Depirro.
Official Facebook page HERE
In Japanese folklore, the Oni is a malevolent shapeshifting demon, able to take on many guises as it spreads pain and misery. The constantly shifting, ever-evolving sound of Ontario, Canada's Oni is no less elusive, though unlike their namesake, amidst the brutality and violence they weave great beauty, and a breadth of heartfelt emotion. Gleefully contorted, crushingly heavy and insidiously melodic, their debut full-length grabs you from the moment it starts, and over the course of nine tracks it holds you by the throat. "We want the songs that we write to not only move us but move our fans and give them the energy to break through another day, another challenge," states vocalist Jake Oni. "And though our music is very technical, songwriting is so important to everything we do. The songs need to rock, regardless of how well anyone plays their instrument, and we want to write songs that people can bang their heads to, and have fun with."
Formed in 2014 by [vocalist], the initial vision was "to be the band I never got to see", one that was deeply rooted in progressive metal but that had a feel all of its own, to rise above a genre that has constantly churned out new groups to an often numbing effect. In doing so, their sound comfortably situates them among the genre's heavy hitters – the likes of The Human Abstract, Protest The Hero and Between The Buried in me – all of whom have stuck to their guns, constantly pushing forward and refusing to stagnate. With Jake Oni handling vocal duties, Martin Andres and Brandon White on guitar, Chase Bryant on bass and Joe Greulich on drums, they are also perhaps the first metal band to feature a Xylo-synth player, in the form of John "D", which adds an interesting and intriguing dynamic. Oni was formed when Jake hit up his fellow bandmates in Ontario, Canada and proposed the idea of starting Oni. It was not long before they caught the attention of the Mill Records, who not only saw something unique in the music the sextet were creating, but also recognized the band as a genuine force in the live scene. The band takes it's shows very seriously and plays every show as if it's their last!
For many, their first introduction to the band will be via their self-titled debut full-length. Emphasizing their many strengths, over the course of fifty minutes the listener is taken on a deeply absorbing ride through an expansive yet intimate storm of metallic noise that provides ample opportunity for headbanging, singing along, introspection and unrestrained excitement. Every song is packed full of contrasts and contradictions, grace and violence, and with the band disinterested in churning out endless soundalikes, each has a distinct character of its own – or more accurately characters of its own, since they refuse to limit themselves to a single mood or tone. While every Oni song is its own unique creature, we get inspired and write. Take "Eternal Recurrence", for example, which snaps and snarls through a barrage of savage yet controlled violence, counterpointed by passages of unfettered grace, and shredding that is as complex as it is melodic. In 4 minutes and 54 seconds they demonstrate the breadth of their musical mastery and their songwriting abilities, only to tear up the rulebook and do it again and again. Lyrically, [vocalist] also refuses to limit himself to a specific theme. "There is no one concept because every song is different. Some songs are about other people, some songs are about me. Some songs are about scenarios or themes that my band and I created. It's about how the song makes someone feel more than anything." Presiding over the sessions was producer Josh Wilbur (Lamb Of God, Gojira), who immediately understood what the band were trying to achieve. "He brings out the best in our music," Jake enthuses. "He pushes me vocally to get the best performance, and he knows what I'm trying to say, musically, so we get great results together. He's a top-notch producer, he knows the metal genre, and has an ear that is amazing for the stuff that Oni does." Through this connection, the band were able to reach out to Lamb Of God vocalist – and metal legend – Randy Blythe, who contributes his inimitable style to "The Only Cure". Powered by the kind of bouncing judder tech-overlords Meshuggah would be proud of, it is one of the album's heaviest moments, and Blythe brings his A-game. "He heard our stuff and was pumped to sing on it – and how could that not be a truly awesome experience?"
With their armor-plated debut under their collective belt, it's unsurprising that the band are feeling confident and excited for the future. However, they are keeping their goals humble but heads high, their priority just to get on the road and play their songs to anyone and everyone they get the chance to. "Energy and inspiration is what we're all about. Every day is a new beginning if we make it so we give our best at every show, for every fan. We live for music and our fans make our music possible. They give it life, energy and inspiration."