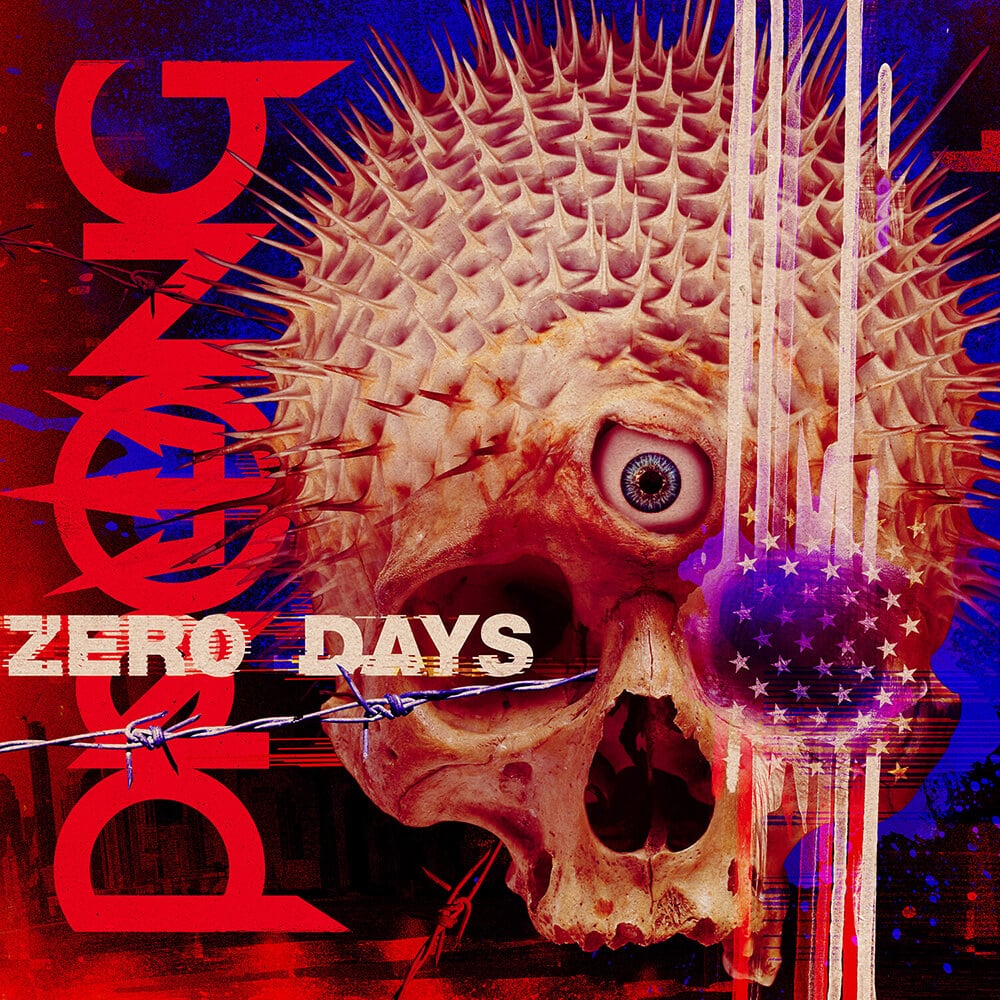 The new PRONG album "Zero Days" is another monster of an album, another step towards refining the perfect PRONG-Sound and another album that lacks any filler or lacklustre moment.
Musically, it hits home from the first bars of the mighty opener "However It May End" to the last bars of the albums closing track "Wasting Of The Dawn". Every track is it's own emotional roller-coaster ride, chock-full of massive riffage, ironclad grooves and topped off by Victor's ever-improving vocal delivery. "Zero Days" was once again produced by Tommy Victor, with trusted collaborator Chris Collier as co-producer and engineer.
Tommy Victor talks about "Zero Days": "I must say a lot of effort was put into this new "Zero Days" recording. From the minute I would get off tour, I would consolidate ideas from the road and form new ones. Again the focus was on creating good songs. We wanted this record to be modern as well as holding justice to all the previous releases. Again and maybe even more than normally I went crazy meticulous with the lyrics. I had built up a lot to say and I wanted to articulate them in the most intelligent way possible.I firmly believe the mission was accomplished all around. We are really pleased with the performances on this record, as well. It's a solid outing. We have the anthems, the bangers, the thrashers, the grooves, everything that makes up a PRONG record. It's definitely a record to listen to start to finish!"
"Zero Days" will be released on July 28th, 2017 through Steamhammer/SPV as CD digipak, 2 LP gatefold, download and stream.
PRONG also announce 2017 European "Zero Days"-Summer Tour, featuring some of the most coveted festivals as well as a run of headline shows!
.
"Zero Days – European Tour 2017":
.
16.06. B-Dessel – Graspop Metal Meeting
18.06. F-Clisson – Hellfest
13.07. D-Hamburg – Hafenklang
14.07. D-Münster – Sputnikhalle
15.07. NL-Eindhoven – Dynamo Metal Fest
18.07. GB-Glasgow – Audio
19.07. GB-Belfast – Voodoo
20.07. IE-Dublin – Voodoo Lounge
21.07. GB-Manchester – Rebellion
22.07. GB-London – Underworld
26.07. D-Munich – Free&Easy Festival
27.07. D-Stuttgart – Keller Klub
28.07. D-Weinheim – Cafe Central
29.07. D-Essen – Nord Open Air
30.07. D-Siegen – Vortex
02.08. D-Potsdam – Waschhaus
03.08. PL-Kostrzyn – Woodstock Open Air
04.08. D-Wacken – Wacken Open Air
05.08. D-Veltheim – Festival Kult
06.08. D-Cologne – Rheinriot
09.08. D-Regensburg – Eventhall Airport
10.08. A-Graz – Explosiv
11.08. A-Vienna – Viper Room
12.08. CZ-Josefov – Brutal Assault Festival
25.08. D-Sulingen – ReLoad Festival
.
Paris-Move will be with PRONG in Manchester, July 21st!!!
.