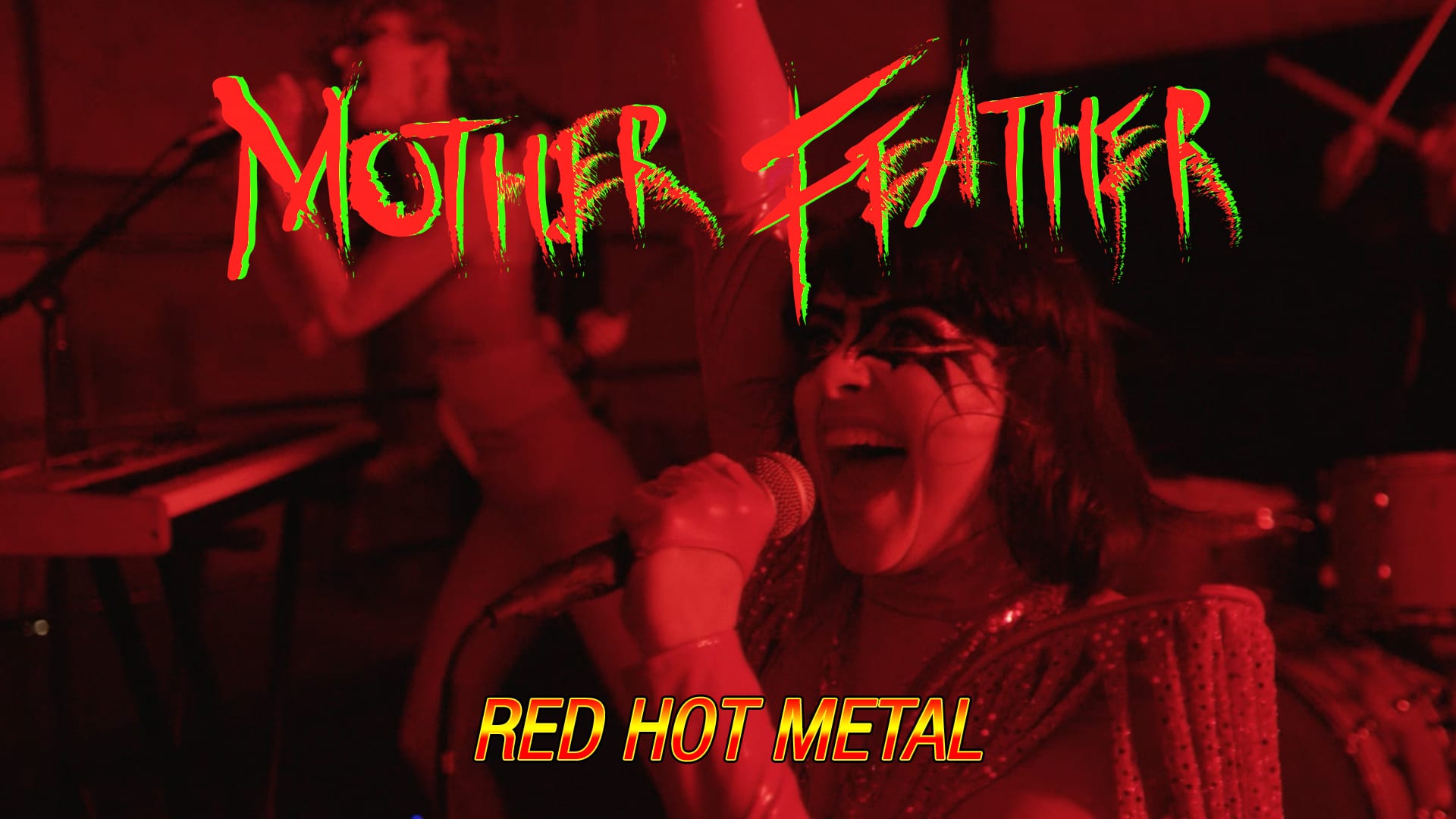 Mother Feather tackles "Red Hot Metal" as Maria Manic takes on Matt "The Bulldozer" Tremont in new video; NYC release show tomorrow, December 6th, at Knitting Factory!
"…a healthy serving of big, irresistible hooks, punk attitude and rock showmanship at its top-dollar best." – Guitar World
"…a fixture of the NYC rock scene." – BUST Magazine
"A bold rock & roll statement…'Constellation Baby' doubles down on what makes them great while adding a few new twists to their already-potent sound." – New Noise Magazine
"A veritable tour de force." – Planet Rock
"'Constellation Baby' sees the group expand beyond party rock into much more emotional territory – now, the band's big ideas are reflected in its arena-worthy sound." – AudioFemme
"…among the best material the band has released so far" – The Deli
"'Constellation Baby' is as glorious, glittering and multifaceted as the night sky itself." – Soundblab
"With 'Constellation Baby', Mother Feather prove they are here to stay for the long haul." – Cryptic Rock
As the year comes to a close, New York City's Mother Feather aren't letting up: the notorious stage-destroyers are releasing the visuals for album opener "Red Hot Metal" just ahead of their hometown album release show.
The blazing cut is undeniable proof that the pop-inspired glam rockers' sophomore LP Constellation Baby is right at home on Metal Blade Records/Blacklight media records. Watch it now HERE
Directed by award-winning photographer and documentarian Marc McAndrews, the visuals feature pro deathmatch wrestlers Maria Manic and Matt "The Bulldozer" Tremont engaged in an all-out battle, with no shortage of tumbles, body slams, and weapons.
Meanwhile, Mother Feather, decked out in red latex and their signature stage makeup, set the ring ablaze with a high-voltage performance that makes it impossible to look away – bringing the fierce energy of their live shows to the masses.
Lucky enough to be in New York City?
Make sure to catch Mother Feather's album release show Thursday night, December 6th, at The Knitting Factory in Brooklyn. The band, led by frontwoman Ann Courtney, delivered their sophomore album in early November, jam-packed with power, emotion, and a few punches to the gut, and is ready to be elevated on the stage.
Preview and purchase Constellation Baby HERE
Facebook page HERE