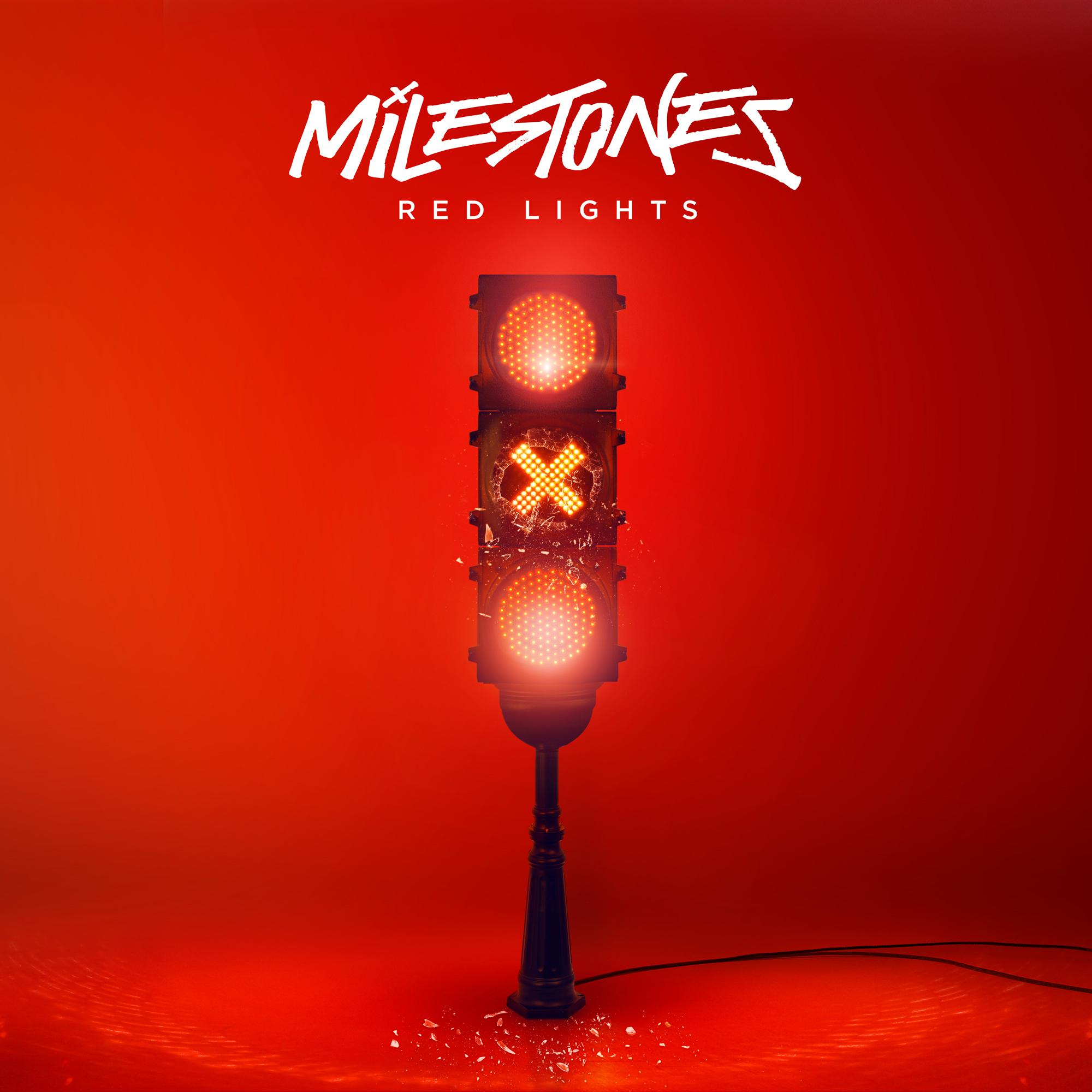 MILESTONES vous propose la vidéo de leur titre "BitterSweetHeart", extrait de leur nouvel album "Red Lights" qui sortira le 23 février prochain.
Pour regarder la vidéo de "BitterSweetHeart", cliquez ICI
Track-listing du nouvel album "Red Lights":
–BitterSweetHeart
–Once Upon A Time
–Paranoid
–Against The World
–Eighteen
–Liar
–Hold On
–End Game
–This Is My Life
–Counting Cars
–Forever Or Never
Official Facebook page: HERE
Debut album 'Red Lights' available February 23rd, 2018
Pre Order Digital: HERE
Pre Order Physical on Fearless Records website: HERE
Official Facebook page – Fearless Records: HERE
.
Line up:
Matthew John Clarke – Vocals
Andrew Procter – Guitar
Mark Threlfall – Bass
Eden Leviston – Guitar
Milestones don't hide any ambition on their 2018 full-length debut, Red Lights [Fearless Records]. The Manchester, UK quartet—Matt Clarke [vocals], Andrew Procter [guitar, vocals], Mark Threlfall [bass], and Eden Leviston [guitar]—amplify their signature pop punk palette with stadium-size hooks and airtight alternative songcraft. They committed literally everything to the new album—holing up in producer Phil Gornell's [Bring Me The Horizon, All Time Low] Sheffield studio for months at a time, sleeping on the floor, and engaging in marathon writing sessions for 15 hours straight. That dedication illuminates Red Lights. Combining massive melodies and punk spirit, Milestones made a big splash with 2016's Equal Measures EP. Beyond earning acclaim from the likes of Rock Sound, New Noise Magazine, and more, with the single "Call Me Disaster", Milestones spent 2016 touring alongside everyone from Mayday Parade to Hawthorne Heights to Simple Plan. Along the way, they quietly assembled what would become Red Lights and confidently kick off what promises to be their biggest, best, and brightest chapter yet.
Great News:
–"Can't wait to hear "Paranoid" on Radio 1 Rock Show on Sunday! Let us know if you hear it ❤️"
To listen to BBC Radio1: HERE
–"Has anyone read the review of "Red Lights" in the new issue of Rock Sound…?"
February 23rd is so close but so far away!
–"You should listen to the new Rock Sound podcast because Matt talks about "Red Lights" and "Paranoid" and how the album came to be and we can't wait for you to hear it." Click HERE