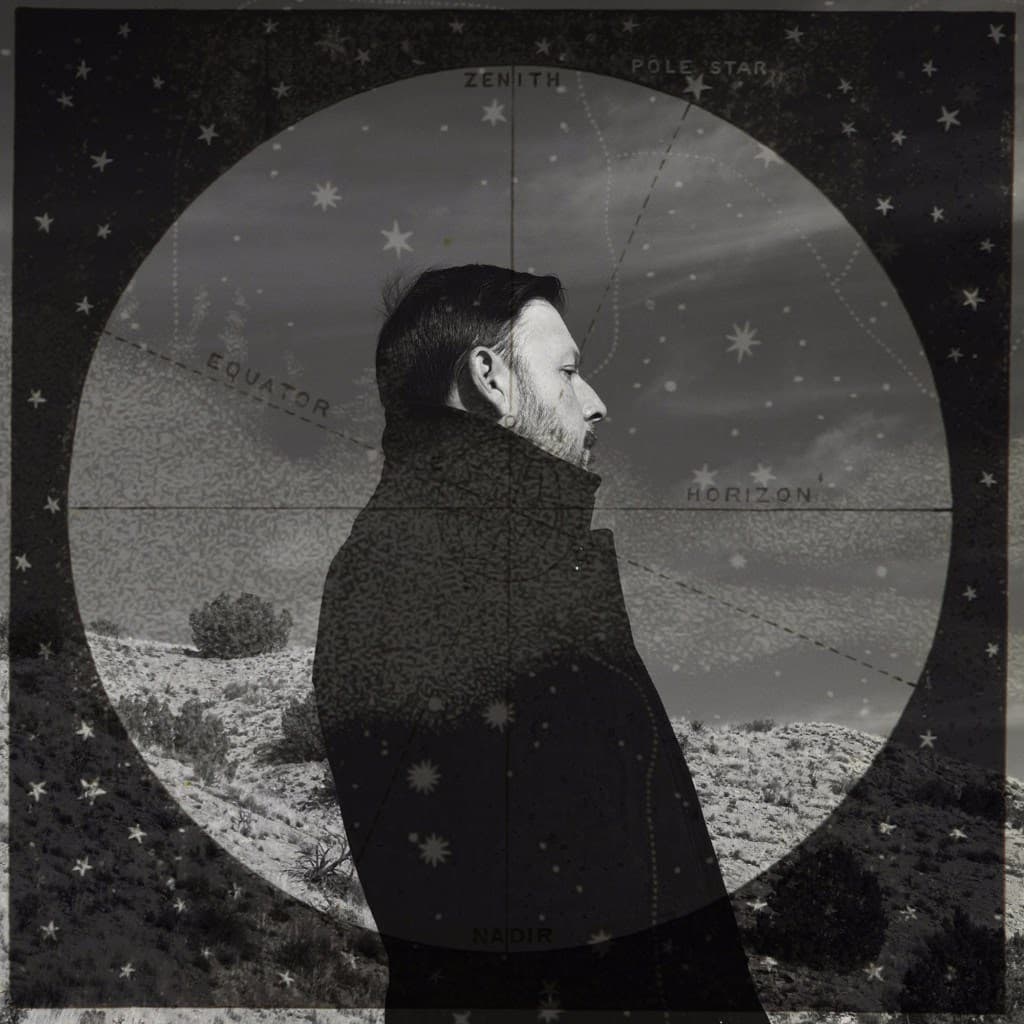 MARK DEUTROM, the prolific musician from Texas, former MELVINS member and NEUROSIS producer will re-issue his acclaimed first solo-album, 'The Silent Treatment' (2000) in various physical formats on February 9th, 2018.
The album cover and further information regarding 'The Silent Treatment' and MARK DEUTROM can be found below.
Track-list:
1. Toshiro Mifune (1:29)
2. The Hobnail Paisley (2:29)
3. El Morocco (3:07)
4. One Thousand Delights (2:38)
5. Chihuahua (3:41)
6. Coffinmaker's Complaint (4:40)
7. Fat Hamlet (4:47)
8. The Hottentot Venus (3:30)
9. Borehole (3:22)
10. Your Necklace (2:51)
11. Revelator (3:03)
12. A Catastrophe (3:56)
13. Honey Drop (2:59)
14. Gateau d'Amour (1:53)
15. Van Diemen's Land (2:26)
16. Candlelight and Wisteria (5:41)
.
Total playing time: 55:58
Who is MARK DEUTROM?
He is a guitarist, composer, songwriter, and producer.
Yes, but who is MARK DEUTROM?
Mark produced and joined THE MELVINS as bass player in their Golden Age between 1993 and 1998.
Oh? Indeed, he also co-founded Alchemy Records, which released NEUROSIS' debut album 'Pain of Mind' (1987) – a band that Mark also produced. Ah, that guy! Yes, he is that guy…
Yet it would be wrong to define MARK DEUTROM through his work with others as his own first full-length, 'The Silent Treatment' (2000) impressively demonstrates.
'The Silent Treatment' was written and performed by Mark – with the exception of Johnny Evans contributing all drums. Recorded by Chad Bamford, the album received its brilliant fine-tuning by Joe Barresi (KYUSS, MONSTER MAGNET, TOOL, QUEENS OF THE STONE AGE). 'The Silent Treatment' offers an introspective blend of blues rock, Southern boogie, psychedelic tripping, edgy rock, and hard to pinpoint progressive musical references that reveal a balanced maturity deriving from long years of experience in studio and on the road.
MARK DEUTROM studied composition at California Institute of the Arts in Valencia, USA, where he attended seminars with such renowned composers as John Cage, Lou Harrison, Morton Feldman, Aaron Copland, and Morton Subotnick.
In 1986, MARK DEUTROM co-founded Alchemy Records in San Francisco, CA. During his time at the label he produced his own band, CLOWN ALLEY as well as records for SACRILEGE, THE MELVINS, RKL, and NEUROSIS.
MARK DEUTROM was invited to play bass in THE MELVINS in 1993. He joined the same year and remained in the band until 1998. Mark contributed to the classic albums 'Prick', 'Stoner Witch', 'Stag', 'Honky', and additional releases. During his time with THE MELVINS, he toured with TOOL, NIRVANA, NINE INCH NAILS, KISS, and RUSH among others.
In 2006, MARK DEUTROM accepted an offer to collaborate with SUNN O))) on various live dates in the USA and Europe. Mark has released various solo projects and continues to produce other bands. His band BELLRINGER has served as the main live vehicle for his music and as a platform for collaborations with other musicians. BELLRINGER released their latest album 'Jettison' in 2016. MARK DEUTROM will deliver his sixth solo album via Season of Mist in 2018.
Style: Art Rock
.
MARK DEUTROM's ITW: HERE
Official Facebook page: HERE