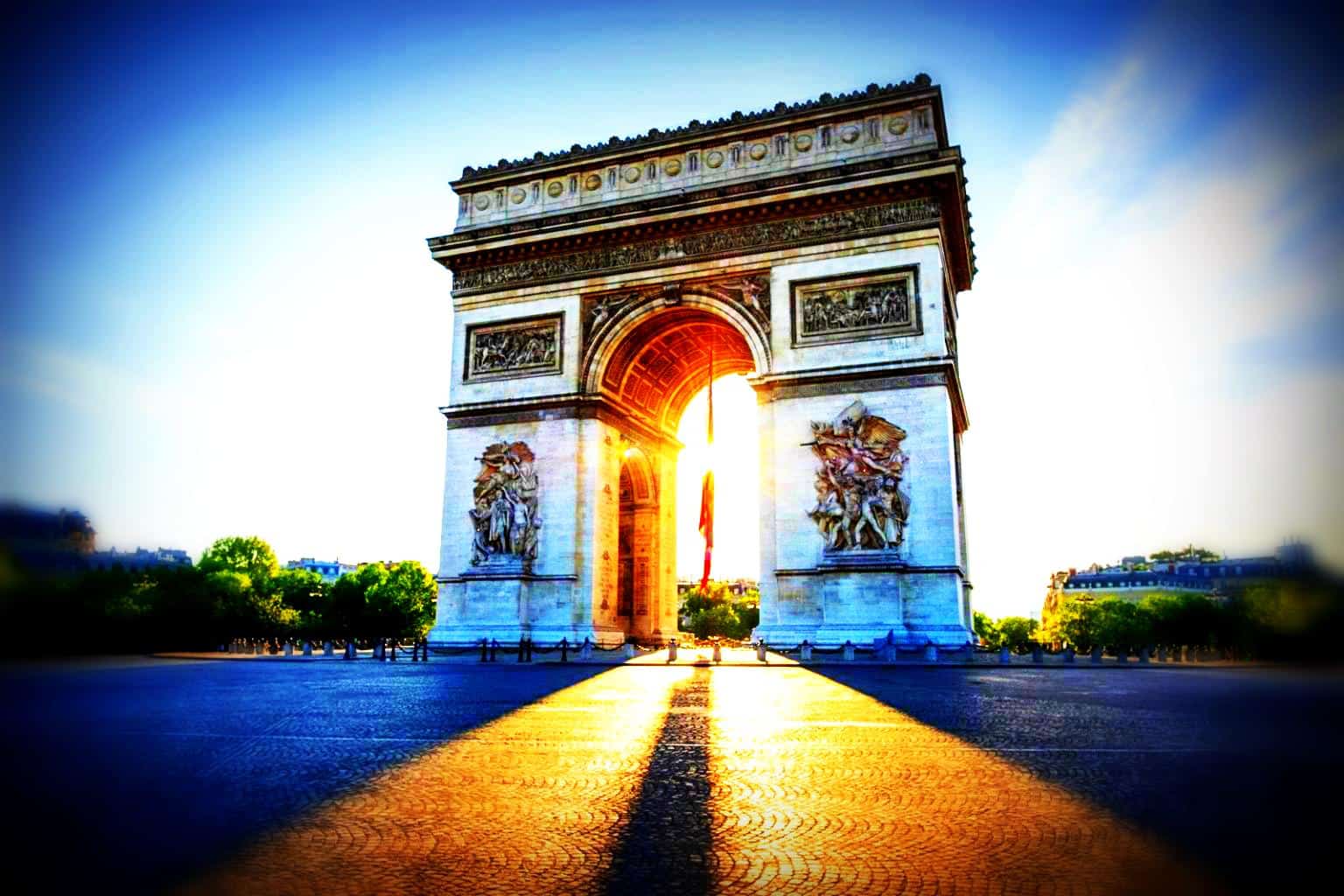 PARIS-MOVE, June 20th 2021 – LEARN FRENCH WHILST HOLIDAYING IN PARIS
Learn French in Paris, France
Learn French in Paris: With more than 30 years' experience in the language business, ACCORD Paris can make sure that it's very easy to combine learning French with taking a break in Paris and enjoy a fantastic holiday.
You may be wondering whether it is possible to spend your holiday studying French without giving up all your free time and still taking full advantage of your holiday in Paris?
Yes it is! At ACCORD Paris, you can combine learning French with a holiday in the French capital, making sure that you can visit the famous museums and monuments in Paris and practising your French outside the classroom soaking in everything the famous 'city of lights' has to offer.
Recommended by PARIS-MOVE: Learn French in Paris, the best way to improve your French language skills and practise in the most beautiful city in the world!
Famous for its rich history, beautiful architecture and cultural diversity, Paris remains one of the most visited cities in the world. Paris has always been a hive of artistic and intellectual activity with its 134 museums, 170 theatres, world famous universities and cultural festivals, which take place all year round.
Of course, Paris is also the capital of fashion and design and is internationally renowned for its boutiques, department stores and young designers.
And let's not forget its famous cafés, restaurants and brasseries… as well as its boulangeries, pâtisseries, fromageries, charcuteries, etc. Holidaying in Paris is also about visiting its food markets, enjoying a café at a 'terrasse' watching Parisians go by and of course, putting the world to rights with your new friends in French, of course…. A unique and unforgettable experience!
Learn French in Paris : Holidays which take in both French language and French culture and civilisation
Paris will surprise you with each new day. You will hear about these iconic places from your teacher during the French culture and civilisation classes at ACCORD, and then you'll have a chance to admire them in real life during your free time. For all these reasons, coming to Paris and studying French at ACCORD Paris will make sure you go home with some unforgettable memories – trust the ACCORD students!
Read HERE the ACCORD students' reviews
French courses for adults all year round
A wide choice of courses available for all ages, at prices suiting your budget. For example: from 160 euros for a semi-intensive course of 20 lessons per week, from 70 euros for the 8 lessons "French Culture and Civilisation", from 90 euros for the 12 lessons "Grammar and Writing", and many more.
The ACCORD Paris French courses are presented here: Learn French in Paris
"Qualité FLE" accredited ACCORD French Language School in Paris:
ACCORD near the Eiffel Tower
3bis rue Jean-Pierre Bloch
75015 Paris – France
Tel: 33 (0) 1 55 33 52 33
Email: info@accord-langues.com
Founded in 1988, ACCORD language school is located near the famous Eiffel Tower, just a few minutes' walk from the Champs de Mars, the Musée du Quai Branly, the Invalides (with the tomb of Napoleon the 1st), the Seine river and the Bateaux Parisiens, and opposite the Eiffel Tower, the Trocadéro and its famous gardens and fountains.
Recommended by PARIS-MOVE: Learn French in Paris, nearby the Eiffel Tower and the Champs de Mars!