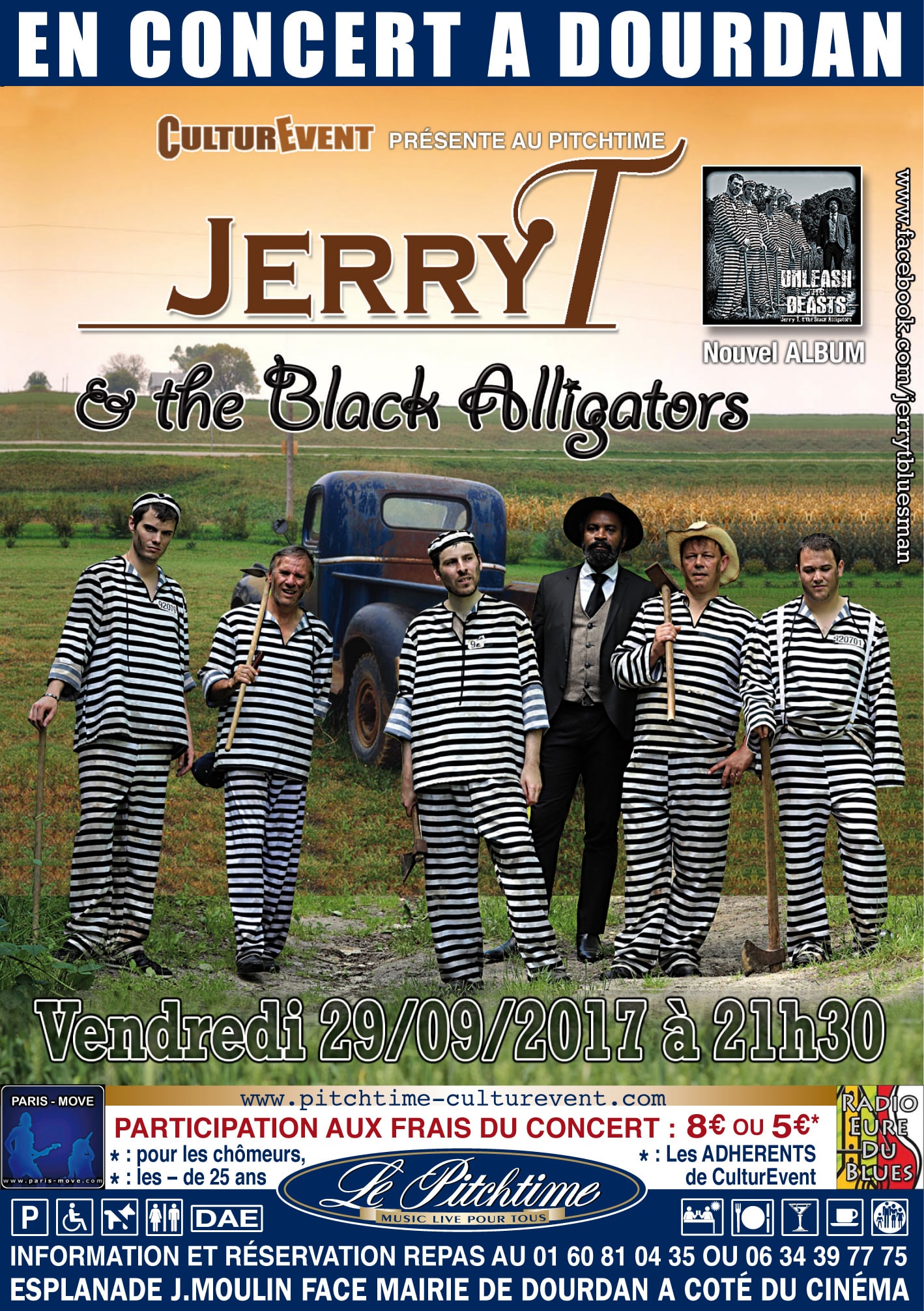 Samedi 29 Septembre 2017 à 21h30, JERRY T and THE BLACK ALLIGATORS sera en concert à DOURDAN au PITCHTIME.
.
Formé en 2014, le groupe est la synthèse de la forte et belle expérience de chacun des membres, passant de la puissance tribale des riffs du Blues-Rock à des morceaux plus en douceur et en feeling. JERRY T and THE BLACK ALLIGATORS aiment changer d'ambiance, passer de l'acoustique et des racines du pur blues du Mississippi au blues électrique à l'anglaise de Clapton ou Gary Moore, pour mieux ensuite replonger dans Rock n'Roll brut de décoffrage, sans faux semblants.
En 2017, "Unleash The Beasts", le nouvel album de JERRY T and THE BLACK ALLIGATORS, sera disponible à partir du 30 Septembre prochain…! Bouclez vos ceintures et soyez prêts à décoller sur ces nouveaux titres, entre un son pur Chicago Blues et une distorsion poisseuse inspirée des Voodoo streets de la New Orleans, tout en passant par des sonorités plus Funky et Rythm'n Blues.
Retrouvez les Alligators Noirs sur CD, en Streaming partout sur internet, et bien sûr en Live le 29 Septembre au Pitchtime pour un show à ne pas rater…!!!!
.
Page Facebook du Pitchtime : ICI
Réservations : Alain au 01 60 81 04 35 / 06 34 39 77 75
PAF: 8/5€