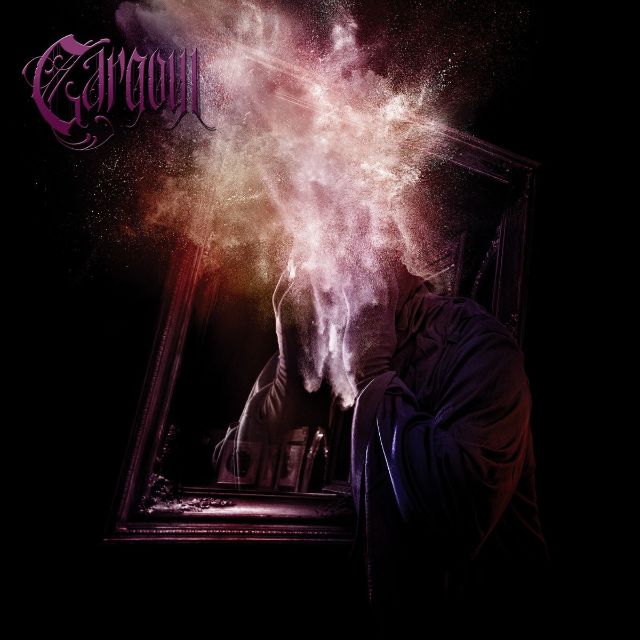 PARIS-MOVE, October 8th 2020 – GARGOYL stream entire new album in advance of release date! Progressive grunge rockers GARGOYL, which features guitarist Dave Davidson (REVOCATION) and guitarist/ vocalist Luke Roberts (AYAHUASCA), are now streaming their entire self-titled album!
The full release can be heared live at 20:00 CEST/ 2pm EDT via the Season of Mist YouTube channel HERE
The debut full-length will officially be released on October 9th, 2020 and is available for purchase HERE
GARGOYL – 'Gargoyl' (Full Album Stream) 2020: HERE
Track-List:
1. Truth of a Tyrant (2:30)
2. Plastic Nothing (5:55) (WATCH)
3. Cursed Generation (4:20)
4. Electrical Sickness (6:10) (WATCH)
5. Wraith (5:01) (WATCH)
6. Ophidian (4:42)
7. Nightmare Conspiracy (5:17)
8. Waltz Dystopia (6:18)
9. Ambivalent I (3:58)
10. Acid Crown (5:09)
11. Asphyxia (5:07)
Total: 54:27
GARGOYL is many things at once, which, automatically subjects the band to the journalistic and fan guessing game/rite of passage as to what style they actually are. Their 11-song self-titled debut is progressive, atmospheric, heavy, technical, and avant-garde; a blend of sounds that ultimately coalesce into a body of work that engages and challenges. That, in itself, covers a broad spectrum but further inroads into GARGOYL's sound continually reveal new elements of intrigue and persuasion. It is the beauty — and purpose — of the project.
Formed in early 2018 by guitarist Dave Davidson (Revocation) and guitarist/vocalist Luke Roberts (Ayahuasca), the groundwork for GARGOYL was laid when the two men met while on tour. The pair realized they shared a musical kinship and admiration for one another and made good on their word to see the project through. GARGOYL's two-song Asomatous demo was released in March 2019, setting the stage for their eventual signing to Season of Mist and release of their debut album this October. The drums were recorded in July 2019 with Chris Johnson at GodCity Studios in Salem, Massachusetts; guitars were tracked with Greg Dawson at BWC Studios outside of Toronto. Vocals were recorded by Roberts at his home studio.
GARGOYL is completed by the virtuosic talents of bassist Brett Leier and drummer James Knoerl who collectively add further layers of intrigue and soul to the music. The collaboration between members opened up the creative floodgates and further expanded their sound. The haunting and melancholic tonality of Roberts' vocals is undoubtedly one of the primary facets of GARGOYL's sound. Roberts's layering, harmonies and inflection, at times, recall classic vocalists from the '90s grunge era, but what really sold Davidson was his versatility and ability to contour his clean, distinctive vocals over unorthodox compositions.
Line-up:
Luke Roberts – Guitar, Vocals
Dave Davidson – Guitar
Brett Leier – Bass
James Knoerl – Drums
Recording:
Drums recorded by Chris Johnson at God City (Salem, US). Guitars & Bass Recorded by Greg Dawson at BWC Studios (Kingston, CA). Vocals Recorded by Luke Roberts at Black Lodge (Toronto, CA)
Mixing: Greg Dawson
Guest Musicians:
Jocelyn Barth – Additional backup vocals ("Ophidian," "Nightmare Conspiracy," and "Ambivalent I")
Erik Van Dam – saxophone ("Acid Crown")
Facebook page HERE