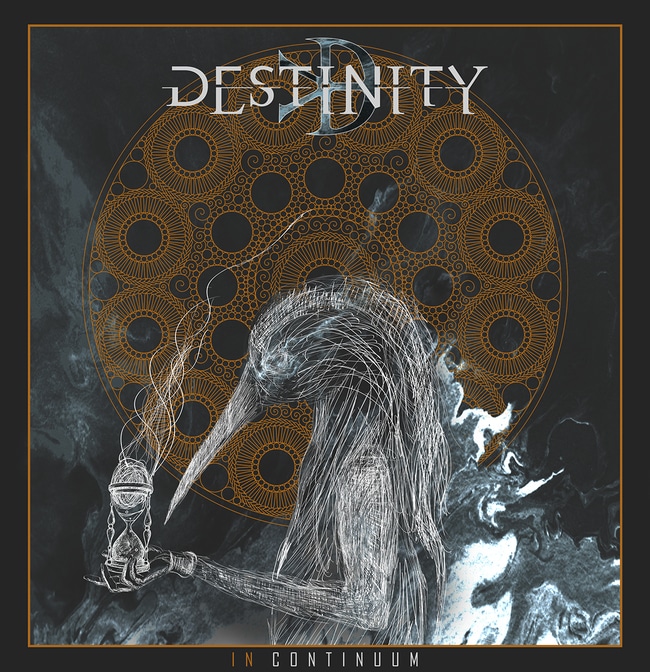 PARIS-MOVE, November 18th 2021 – DESTINITY News: le groupe nous propose aujourd'hui la vidéo du titre "Reflections".
Rappel: le nouvel album "In Continuum" est disponible et est à commander ICI
Ecoutez aujourd'hui "Reflections" (OFFICIAL MUSIC VIDEO):

DESTINITY avait frappé très fort avec son premier single intitulé REJECT THE DECEIT. Une production "made in Sweden" par Jonas Kjellgren (Black Lounge Studio), clip vidéo par Brice Hincker.
Reject the Deceit [OFFICIAL VIDEO]:

Voici la tracklist de l'album (51 mn au total):
01 – THE SAND REMAINS
02 – REJECT THE DECEIT
03 – REFLECTIONS
04 – SHADOWS
05 – DAWN NEVER BREAKS
06 – ARCHITECT OF LIGHT
07 – A LUCID STRAIN
08 – SNAKEPIT
09 – SALVATION
Recommandé par la rédaction de PARIS-MOVE, le super FAN BUNDLE "IN CONTINUUM": à commander ICI
Les Lyonnais de DESTINITY (Melodic Death Metal) avaient ensuite sorti leur second single intitulé "Shadows" sous la forme d'une lyric vidéo.

Le groupe (Melodic Death Metal) avait ensuite dévoilé leur 3ème single intitulé "Dawn Never Breaks". Andy Gillion (compositeur de Mors Principium Est) est en featuring sur le solo!