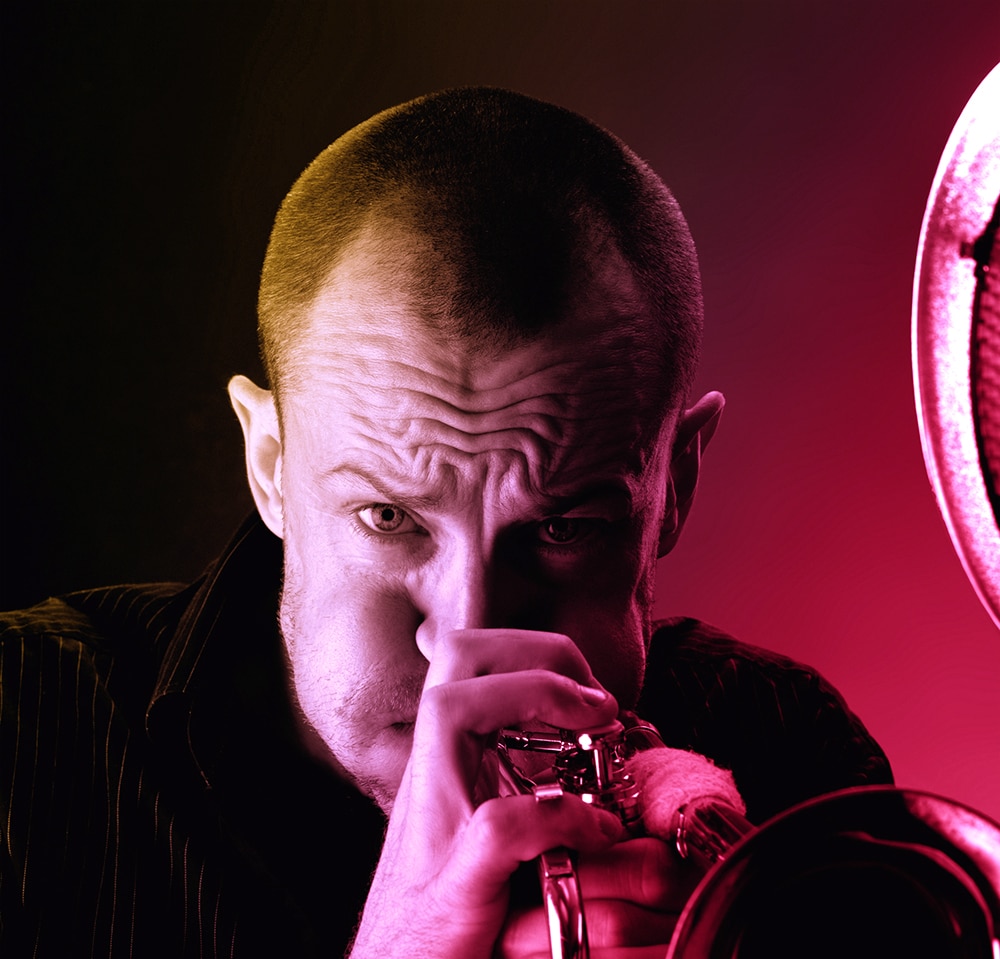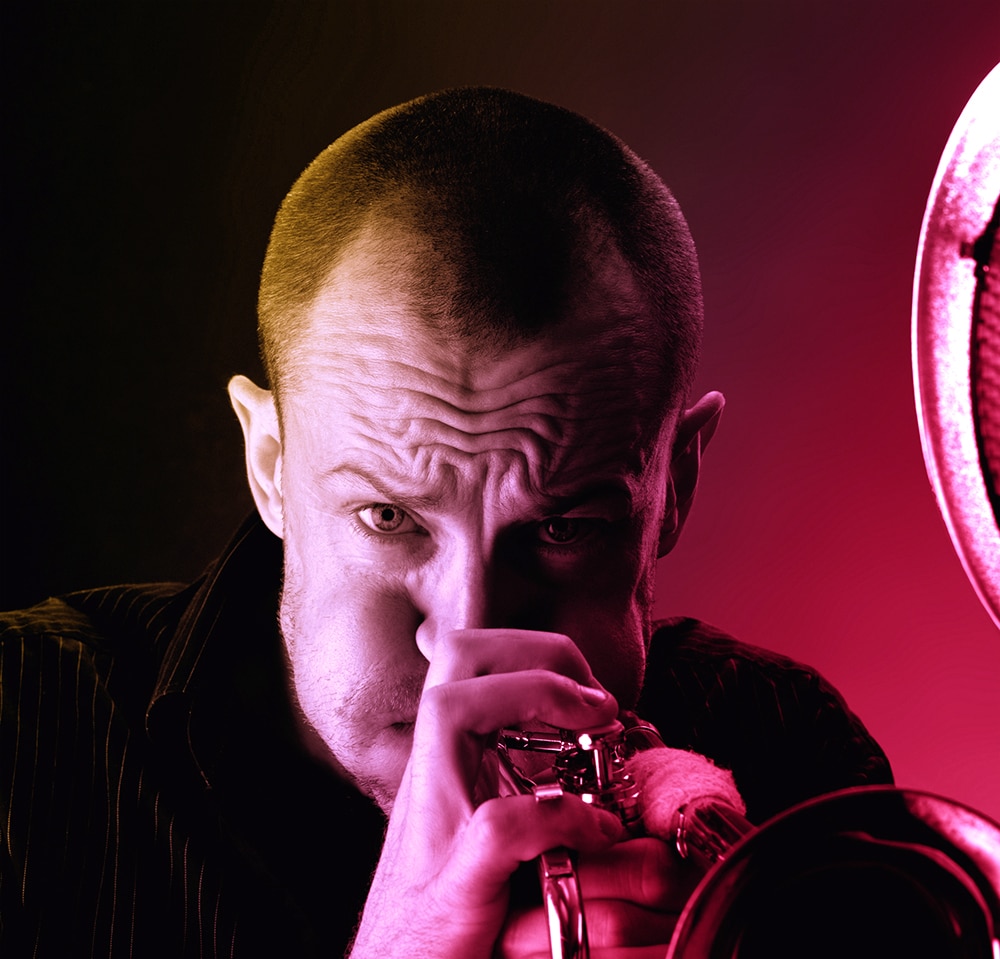 Médéric Collignon – Médo… The streaming concert of 02/08/2021
(Just Looking Productions)
©Sound: Manu Guiot
©Images: 3121
Reportage: Thierry Docmac pour Bayou Blue News – Bayou Blue Radio – Paris-Move
Translation: Ilene Martinez
We tested Médéric Collignon's Streaming concert for you… In a word, "Wow!". But once you catch your breath, you are left in shock at this formidably talented intellectual and political animal. Hip-hop atmosphere and sounds that highlight what France has become, post-apocalyptic and totally anti-democratic, to keep it simple and not hurt anyone's feelings…
"Tribe Called Quest" on keyboards and cornet, imperial, remarkable, Médéric takes us on his new adventure, and it is Médéric at his best! A "Dream Team" with Médéric (cornet, vocals, percussions), Yvan Robillard (Fender Rhodes, Piano, Mini Moog), Emmanuel Harang (Bass) and Nicola Fox (drums, electronics).
First thoroughly jazz, then the arrival of posthumous guest-stars (Chaplin, Camus, King, Enstein, Ibarruri…) then the voice of Abbé Pierre (a winter 54) which sounds the start of the match, a wish to talk and poetize, a fusion between cornet, the voice of Médéric, et Abbé Pierre, to denounce and mock those in high places who "have all spooned the whole dish onto their plate, we, we who have everything, everything," because Médéric is a simple, friendly, big-hearted man of enormous culture, far beyond music… Suddenly, art transpires in all the compositions, at a very high level. Where the group RR + Now arrives at the climax of Black Lives Matter, Médéric and his associates make us wonder about our company, and also about ourselves, at a time when denouncing everything and anything has again become the fashion, and where male-female relationships are still often treated in a most primal way, Médéric essentially questions our patriarchal and macho society which makes men feel the need to dominate, submitting women to every form of perversity and slavery.
This streaming concert is about questioning yourself, about anything and everything, partnering hip-hop with jazz, which progressively goes from a dark universe to a joyful universe, a makeover, like creating theater. A theatrical work often requires effort to understand and analyze, but this concert by Médéric and his extraordinary "Jus de Bocse" is also funny, loving, a thumbed-up nose at single-mindedness, an emotion, a scream, a light in the dark.
"Resistance to oppression," the watchword of this concert, will no doubt gain ground in cultural circles. It takes a special form of elegance to succeed at this type of concert, the kind of elegance that you only find in the greatest international artists.
So, when, dear Médéric, will we be able to own this beautiful Hip-Hop album? We are dreaming of it, we are dying for it, this is urgent!