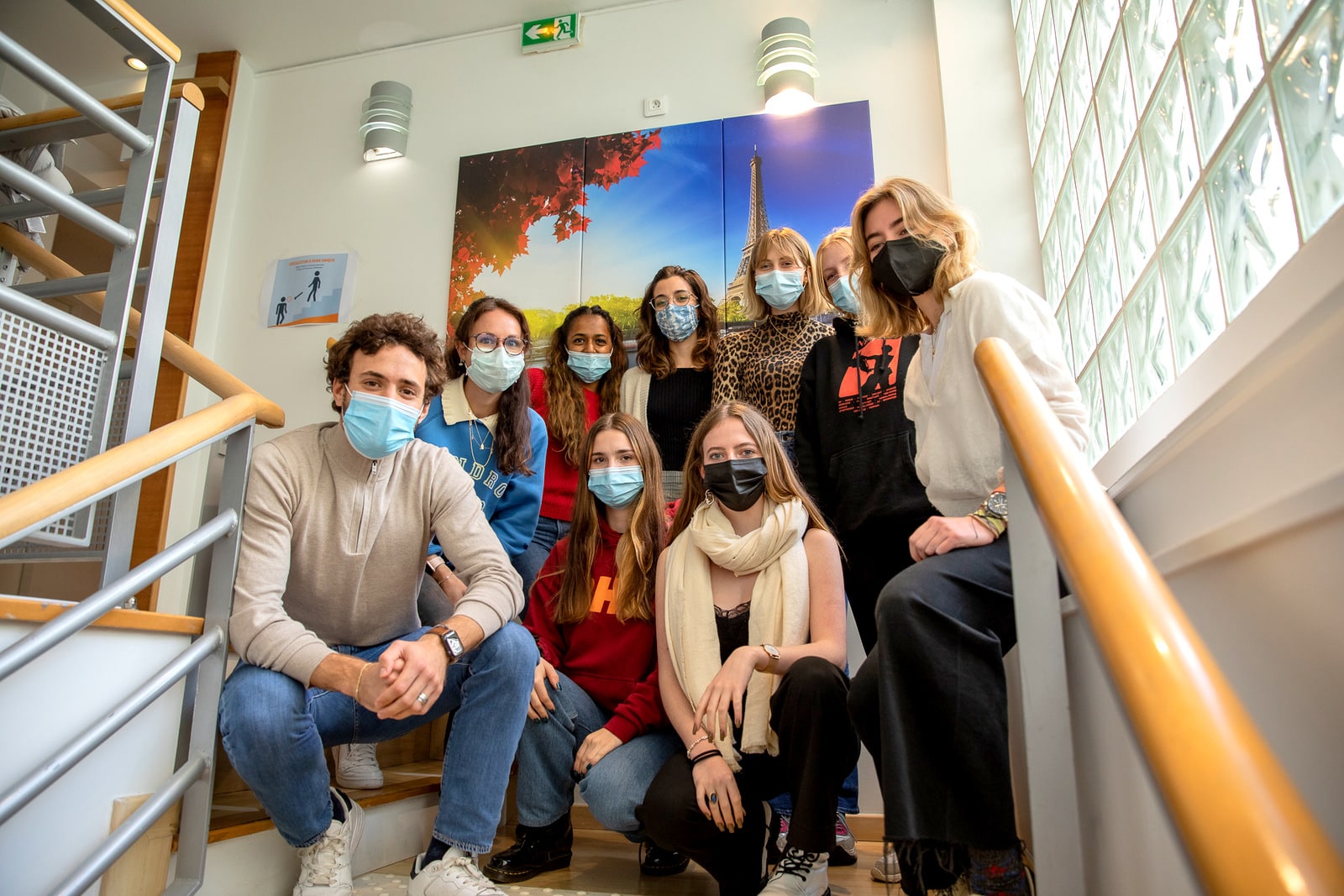 PARIS-MOVE, October 7th 2021 –
Welcome to Paris, the City of Lights!
Bienvenue à Paris, la Cité des Lumières !
Many students will confirm it, Paris is the Best place to Learn French! Many famous authors have written about Paris, but to describe the beauty and the charm of the French capital more than thousand books have to be written, just describing why Paris is the City of Lights.
Follow your adult French course in Paris in a fantastic area, nearby the Champs de Mars and the famous Eiffel Tower. ACCORD offers a wide range of courses to suit all levels. Whether you are looking for a one or two week language course during the summer holidays or a DELF or any French exam preparation course, you will find it at ACCORD Paris.
Paris is one of the most, if not the most famous and visited city in the world, renowned for its wonderful monuments and sites: the Eiffel Tower, the Champs Elysées, the Louvre museum, Montmartre, etc.
Take the time to practice the skills you've learned in our French language course when talking to French students or Parisians while on a tour of the capital with a Foxcity bus tour, doing a boat cruise on the Seine river or walking along the banks of the Seine, or if you stop for a break in one of the many typical and charming French cafés.
A study abroad program in Paris is a fantastic experience. A French language program in Paris is also an investment for your future, too, and following the course dedicated to your needs will give you the opportunity to visit unique places and create new friendships. Book now and discover all the benefits of taking an ACCORD French language course in Paris!
ACCORD intensive French courses for adults (+16 y.o.):
Here is the list of the French courses offered at ACCORD Tour Eiffel school all year round:
Intensive French Course PM2 – 20hours/week
Intensive French Course A – 20hours/week
Intensive French Course B – 23 hours/week
Intensive French Course C – 26 hours/week
Intensive French Course D – 29 hours/week
Super Intensive French Course G – 32 hours/week
Super Intensive French Course E – 35 hours/week
French Culture and Civilisation Course – 26 hours/week
French Oral Communication Course – 26 hours/week
French Grammar and Writing Course – 29 hours/week
ACCORD semi-intensive French courses for adults (+16 y.o.):
Semi-Intensive French Course AM1 – 15 hours/week
Semi-Intensive French Course PM1 – 15 hours/week
French Culture and Civilisation Lessons – 6 hours/week
French Oral Communication Lessons – 6 hours/week
French Grammar and Writing Lessons – 9 hours/week
ACCORD exam preparation courses:
DELF Exam Preparation Course – 26 hours/week
DALF Exam Preparation Course – 26 hours/week
DELF Exam Preparation Lessons – 6 hours/week
DALF Exam Preparation Lessons – 6 hours/week
A and AS Level Preparation Course – 26 hours/week
ILC Preparation Course – 26 hours/week
ABITUR Preparation Course – 26 hours/week
ACCORD French courses for professionals:
Business French Course in Mini Group – 32 hours/week
Business French lessons in mini-group – 12 hours/week
Legal French Course in Mini-Group – 32 hours/week
Legal French Lessons in Mini-Group – 12 hours/week
Intensive PLUS Courses (course + individual lessons)
Individual French Lessons
ACCORD French courses and programs for kids, teens and juniors:
"All inclusive" Summer camp for Teens and Juniors in France, in Paris
Day student program for children Kids, Teens and Juniors
Summer French Language Courses for the Family (parents and children) in France
Summer French Language Course for Teens and Kids in France
ACCORD Programs and French courses for school groups:
Groups and school groups in France and Paris: French courses, visits, excursions
Summer programs for groups in Paris
French exams and certificates:
French Certificates and French Exams
French Exams (TCF, DELF, DALF)