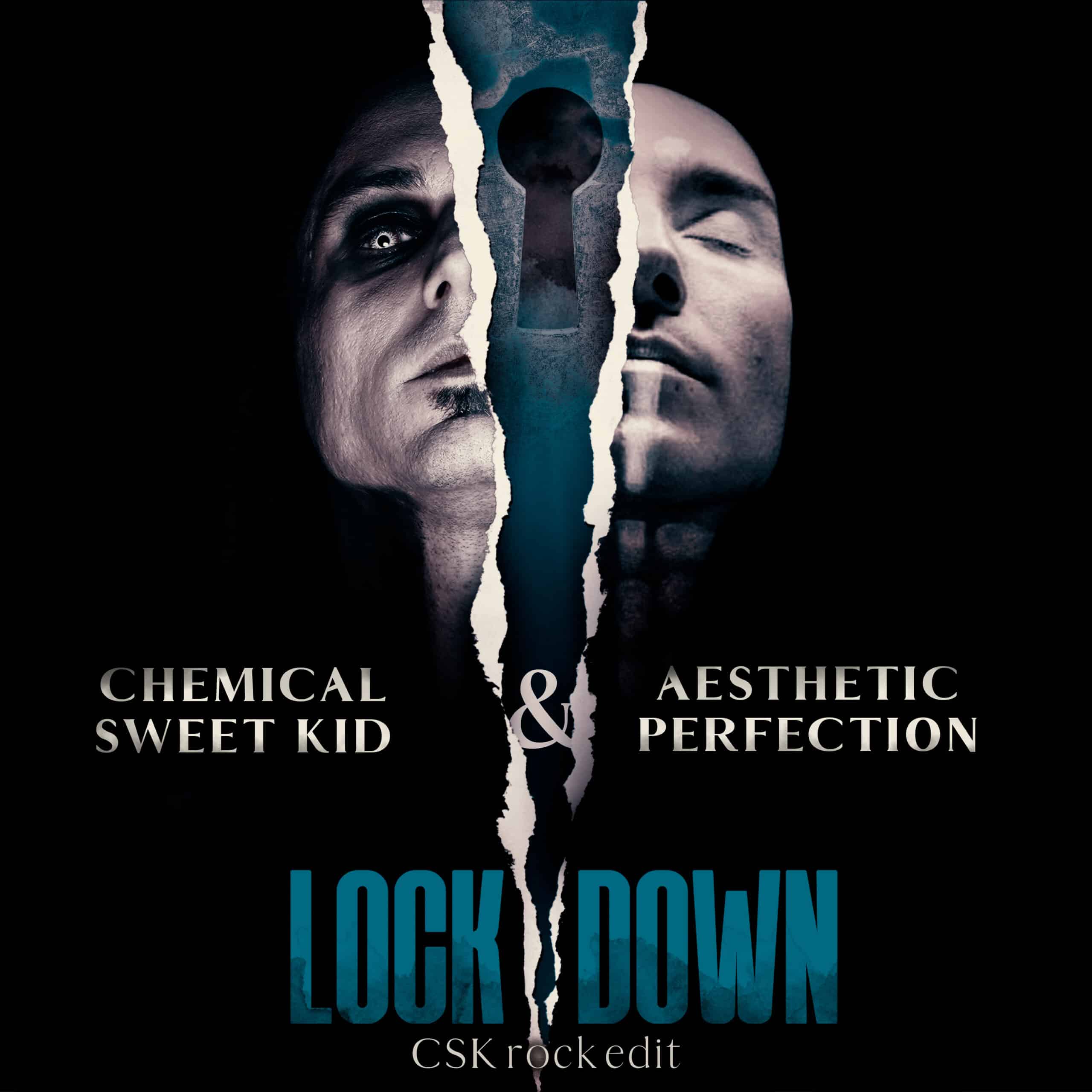 PARIS-MOVE, June 12th 2020 – CHEMICAL SWEET KID news: Le titre en version rock de "Lockdown" vous est proposé ici, sur PARIS-MOVE.
CHEMICAL SWEET KID News & AESTHETIC PERFECTION : Le titre en version rock de "Lockdown", et c'est ICI
Info sur ce titre proposé en ligne sur Youtube: "Lockdown is a collaborative effort between Aesthetic Perfection and Chemical Sweet Kid. After the success of the original song we felt it deserved a rock version."
https://chemicalsweetkid.com
http://aesthetic-perfection.net
Line up:
Julien Kidam : Vocals & programming
Kora-Li Louys : Live Keyboard
Nico Dorwald : Guitar
Here comes the intersection of industrial genres, here comes CHEMICAL SWEET KID!
The French musicians join the ranks somewhere between Marilyn Manson, Christian Death, Combichrist and Rob Zombie, blurring the boundaries between hard industrial riffs and electronic elements. After their debut album "Tears of Pain" in 2011, "Broken Wings" a year later and "The Speed Of Time" in 2015, Chemical Sweet Kid are now returning more powerful and energetic than ever before.
With their new album "Addicted to Addiction", the three musicians have created a masterpiece that leaves nothing to be desired. These industrial rockers are tirelessly fueling their fans with extatic riffs and the voice of the frontman Julien Kidam heats up every party to the boiling point.
Stay tuned, you have not heard the last of CSK!