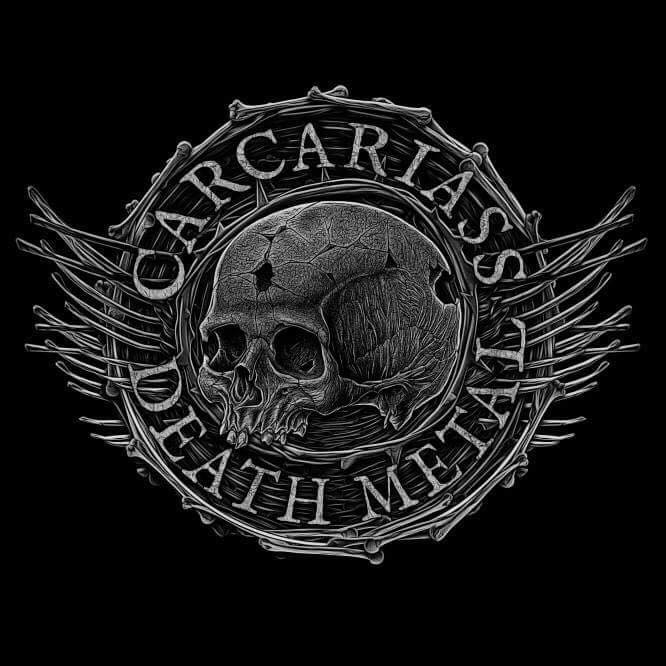 PARIS-MOVE, November 19th 2019 – CARCARIASS vous présente leur vidéo du titre "Letter From The Trenches" et vous confirme que leur nouvel album "Planet Chaos" sortira bien le 6 décembre prochain chez Great Dane Records!
CARCARIASS – Letter From The Trenches [METAL] (OFFICIAL VIDEO – 2019): ICI
Pré-commande de l'album numérique: ICI sur leur Bandcamp
Écoute en continu + téléchargement. Précommande de "Planet Chaos": vous obtenez 4 pistes dès maintenant (pour écoute en continu au moyen de l'appli gratuite de Bandcamp, aussi offertes sous forme de fichiers de haute qualité à télécharger en MP3, FLAC et plus), ainsi que l'album complet dès sa sortie!
CARCARIASS c'est:
Pascal Lanquetin: All Guitars / Keyboard
Jerome Thomas: Vocals
Raphael Couturier: Bass
Bertrand Simonin: Drums
BIO:
1997 : Hell On Earth
1998 : Sideral Torment
2002 : Killing Process
2009 : E-Xtinction
2013 : Hell & Torment (included the two first albums + Bonus)
2016 : Digipack with New Mastering of "Killing Process" and "E-Xtinction"
2019 : Planet Chaos
Récompenses:
2017: Best Of CARCARIASS made by METALLIAN Magazine
2017: Hellfest Open Air Festival Battle: 2nd best song for ALTAR stage with "Watery Grave" ! 1st song was Masked Jackal by CORONER!
Site web: ICI
Page Facebook ICI