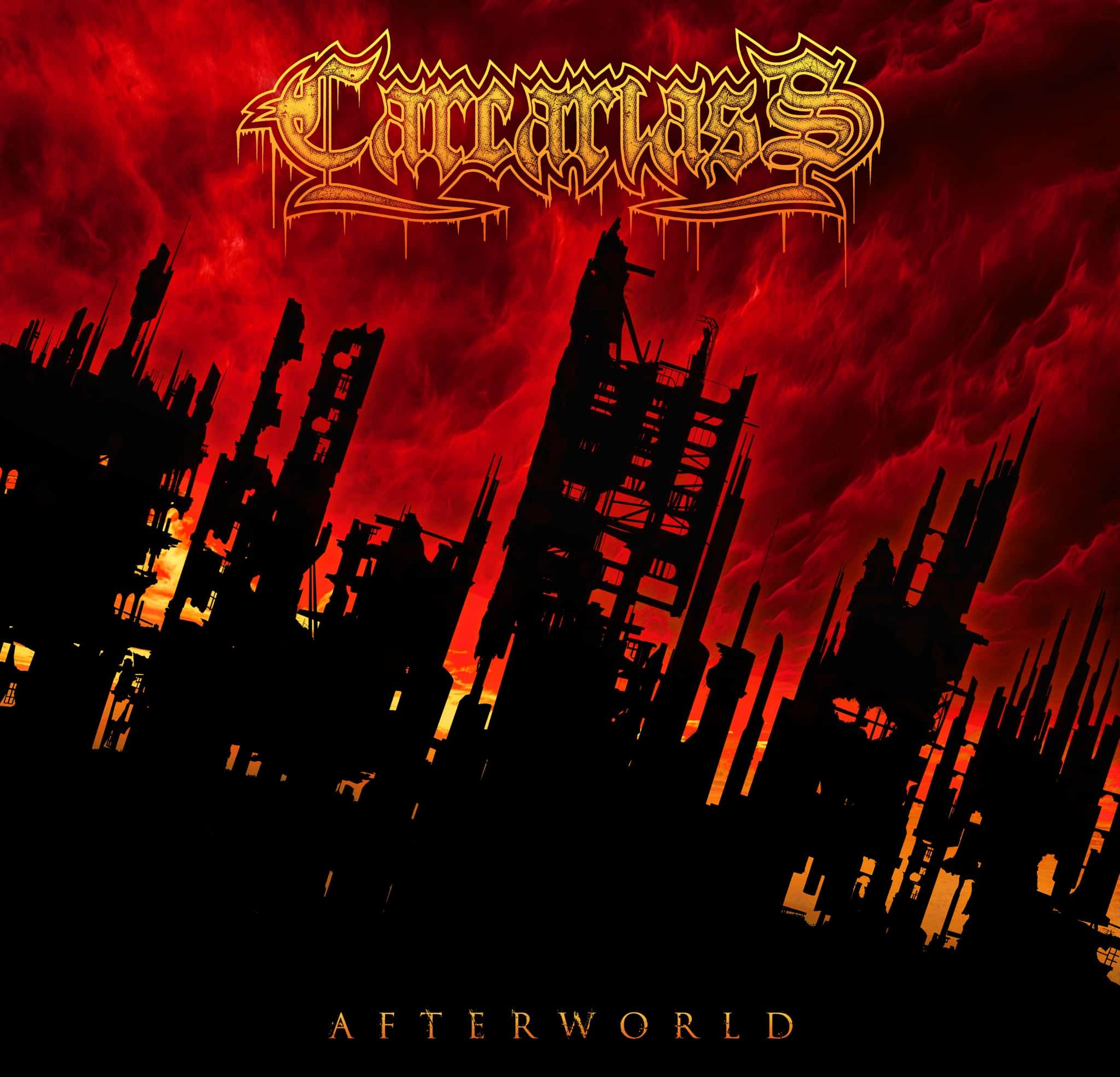 PARIS-MOVE, January 20th 2023 – CARCARIASS News: le groupe annonce la sortie de leur nouvel album, Afterworld, pour le 3 mars 2023 et leur présence au DAILY ROCK FESTIVAL le 10 février à Genève, en ouverture du groupe SAMAEL!
Le 6ème album du groupe CARCARIASS s'intitule AFTERWORLD et sortira le 3 mars 2023. Enregistré et mixé par DROP (guitariste de SAMAEL) au Downtone Studio en Suisse, et masterisé par JENS BOGREN (ARCH ENEMY, AMON AMARTH, SEPULTURA) au Fascination Street Studio en Suède.
La pochette est réalisée par HEADSPLIT DESIGN (NAPALM DEATH, KREATOR, CRYPTOPSY,..).
La distribution physique de l'album sera assurée par SEASON OF MIST DISTRIBUTION et la distribution digitale par TUNECORE.
L'album est composé de 10 titres pour une durée totale d'environ 54 minutes.
Ce nouvel album combine differents univers du métal, allant du Death Metal aux passages plus Heavy Metal. Un album puissant et surprenant avec des mélodies envoutantes et entrainantes, une technique au service de la musique et des passages instrumentaux s'enchainant toujours avec une extrême fluidité.
Tracklisting:
1. No Aftermath (3:27)
2. Billons Of Suns (4:15)
3. Identity (7:07)
4. Angst (6:42)
5. Fall Of An Empire (5:40)
6. Black Rain (4:23)
7. Generational Rot (3:56)
8. The Hive (3:29)
9. Machine Kult (8:11)
10. Afterworld (6:26)
Deux chansons de ce nouvel album sont actuellement disponibles sur les plateformes de streaming et sur You Tube:
Le groupe jouera 3 titres de son nouvel album lors de son passage au DAILY ROCK FESTIVAL le 10 février à Genève en ouverture du groupe SAMAEL.
A commander encore, si vous ne l'avez pas, leur (excellent) opus "Planet Chaos", à commander ici, sur leur Bandcamp.