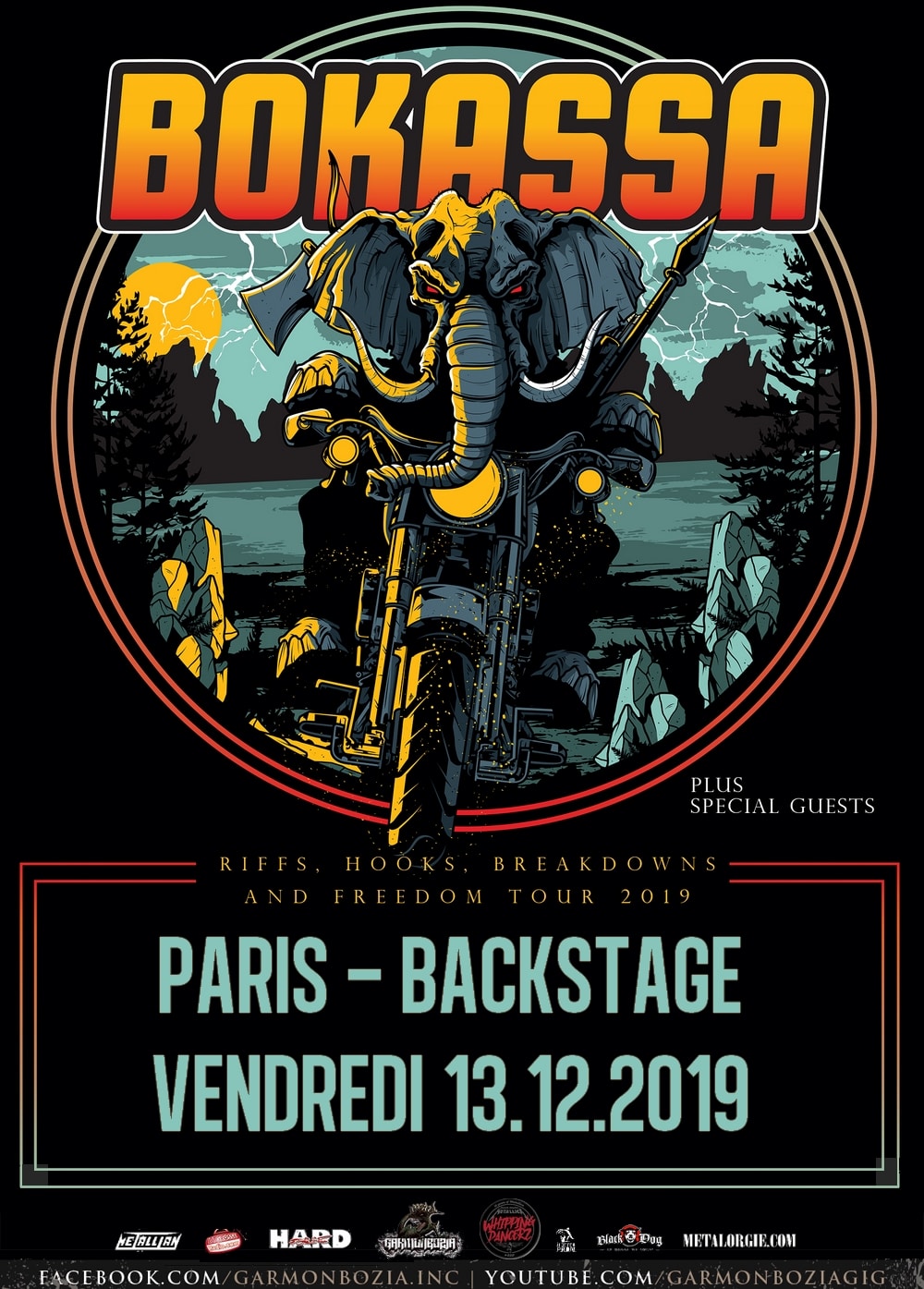 PARIS-MOVE, November 4th 2019 – Great news for our Parisian friends: BOKASSA will be in Paris on December 13th 2019 for a concert at the Backstage! Book your tickets in advance!
BOKASSA's new album Crimson Riders was recorded and has been released on June 21st 2019, to coincide with the band's support slots during Metallica's current European Worldwired Tour.
Order your record using the on line SHOP: HERE
BOKASSA presented its vidéo for "Vultures" PARIS-MOVE, HERE
To look at the video for "Vultures" click HERE
BOKASSA Facebook page: HERE
Website : HERE
On line Merch and SHOP: HERE
BOKASSA is a band from Trondheim, Norway, who fuse hardcore punk with stoner rock into their selfproclaimed stonerpunk. The three piece has released two EPs andone album.
Their debut album "Divide & Conquer" was hailed by critics all over the world. Metal Hammer UK hailed it is one of the eleven best debuts of 2017.
They have toured all over Norway, played in Sweden and in the UK.