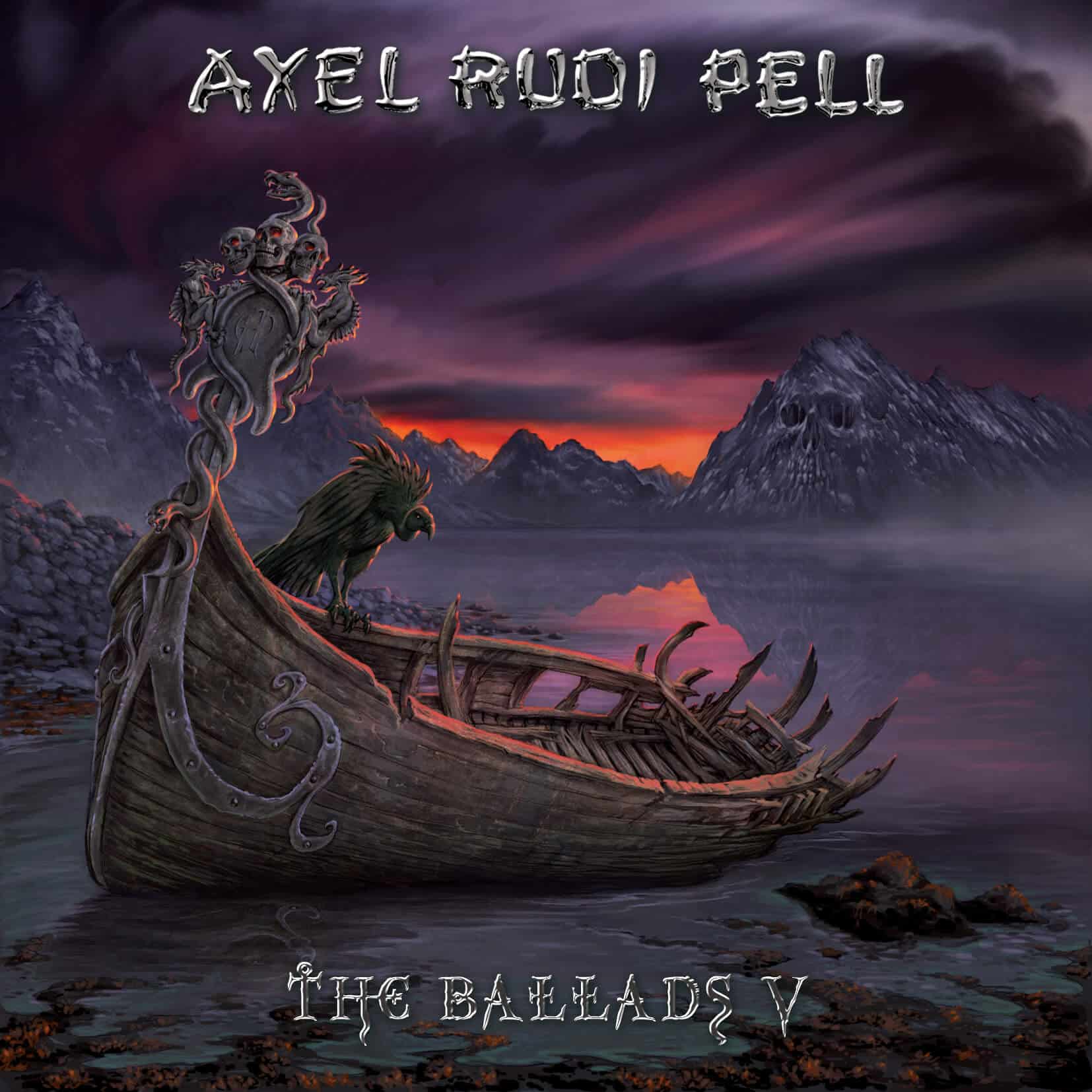 Bochum (Germany)-based guitar wizard AXEL RUDI PELL releases the first single and video from the new ballads album "The Ballads V" today.
For the first time ever in his almost thirty-year career as a solo artist, AXEL RUDI PELL welcomes a special guest star on one of his albums: rock legend BONNIE TYLER has recorded a stunning duet with ARP's longtime singer Johnny Gioeli.
.
AXEL RUDI PELL is justly proud of his new single 'Love's Holding On' (street date: 31st March 2017), saying: "BONNIE TYLER only records songs she personally likes. So I wrote this tune just for her and she really loved it. She came to the studio and we recorded it within a couple of hours. The result is amazing – another soon-to-be PELL classic in the making. If I hadn't been a fan already, I would have turned into one instantly."
.
AXEL RUDI PELL feat. Bonnie Tyler – "Love's Holding On"
Official Video: click here !
.
"The Ballads V" will be released on April 21st 2017 through SPV/Steamhammer as CD digipack (incl. poster!), double gatefold purple vinyl (!!), limited boxset (incl. CD digipack, powerbank, CD slim case single, sticker, photocard – Europe only), download and stream.
Tracklisting "The Ballads V"
1) Love's Holding On 5:06 (new song feat. Bonnie Tyler)
2) I See Fire 6:02 (new cover version, Ed Sheeran song)
3) On The Edge Of Our Time 7:42 (new song)
4) Hey Hey My My 5:02
5) Lived Our Lives Before 6:31
6) When Truth Hurts 6:46
7) Forever Free 8:27
8) Lost In Love 6:05
9) The Line (live) 7:31 (previously unreleased)
10) Mistreated (live) 14:12
.
AXEL RUDI PELL Live 2017:
14.06 : (D)Augsburg – Spectrum
15.06 : (D) St. Goarshausen – RockFels Festival
16.06 : (CH) Pratteln – Z7
17.06 : (B) Dessel – Graspop Metal Meeting
.